Drug pricing is an issue weighing heavily on the national consciousness. However, who is responsible for regulating drug pricing? What government agencies and private entities are involved, and what are their roles? Does FDA play a role in drug pricing?  This webinar will help make sense of the roles of government agencies (FDA, FTC, CMS, HRSA), federal legislative proposals, state initiatives, and market participants in impacting pricing outcomes. 
James Czaban, Partner, DLA Piper LLP (US)
Amanda Hamilton, Associate, Haug Partners LLP
Steven Benz, Partner, Arnold & Porter LLP
Special thanks to Katherine Gudiksen, Sr. Research Fellow, U.C. Hastings, for her contributions to this program.
Summer Learning Webinar Series – Available on Demand
DEA Law for the Food and Drug Community
Organic Chemistry for the Food and Drug Community
Internet Explorer and Microsoft Edge are not supported by the checkout process.
Please use Chrome, Firefox, or Safari.  If you are unable to use these browsers, please contact us at 202-371-1420 or [email protected] and we will assist you.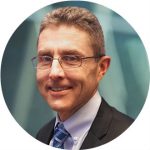 Steve Benz is a partner at Arnold & Porter LLP where he brings decades of experience to his practice, counseling clients on issues related to pharmaceutical pricing, product liability litigation, government investigations, and compliance. Prior to joining the firm, Mr. Benz was the head of litigation at Eli Lilly and Company, leading nearly all the company's global litigation matters. In this role, he also handled government investigations in the US and abroad, including matters in China; counseled senior management and board members on company litigation risk, strategy and financial impact; worked with the company's corporate and securities counsel and finance personnel on SEC disclosures and company accruals for litigation; led anti-corruption legal strategies, including transactional due diligence; and advised on federal and state government affairs issues.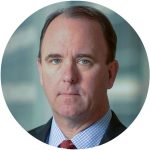 James N. Czaban a partner in the law firm DLA Piper LLP (US) in Washington, DC, where he is the Chair of the FDA and Medical Products Regulatory Practice Group and a member of the firm's Global Life Sciences Sector team.  His practice focuses on serving the strategic business needs of pharmaceutical, biotechnology, food, medical device and other healthcare-related clients in all aspects of FDA regulation, including product development, FDA approvals, Hatch-Waxman and lifecycle management strategies, product advertising and promotion and the dissemination of medical information, FDA compliance and enforcement matters, and related federal and state laws impacting these clients. He also represents medical product companies in matters involving legislative strategies and advocacy, contested regulatory proceedings, administrative litigation in federal courts, corporate disclosure issues, and regulatory due diligence and deal structuring. Mr. Czaban is a graduate of the University of California, Berkeley, and the University of Virginia School of Law.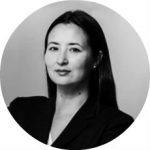 Amanda Hamilton is an associate in the Washington, D.C. office of Haug Partners. Her practice concentrates on antitrust, consumer protection, and FDA law. Ms. Hamilton has particular expertise in the health care and life sciences sector, including issues involving the intersection of antitrust and intellectual property law and FDA law. Prior to joining Haug Partners, Ms. Hamilton was a staff attorney at the Federal Trade Commission, Bureau of Competition. There, she investigated and litigated antitrust matters in a variety of industries, including pharmaceuticals, manufacturing, energy, and health care. Ms. Hamilton successful litigated several merger challenges, including Federal Trade Commission v. Ardagh Group, S.A., (alleging markets of glass containers for beer and spirits customers) and Federal Trade Commission v. Graco, Inc., (alleging market for equipment used to apply paints and other liquid finishes to a variety of manufactured goods). Ms. Hamilton is an active member of the American Bar Association, where she is an Editor of the Health Care Chronicle for the Health Care and Pharmaceuticals Committee of the Antitrust Section. She is also an active member of the National Association of Women Lawyers ("NAWL"), where is she currently serving as Publications Chair for the 2018 Annual Meeting & Awards Luncheon and a firm representative to NAWL's Challenge Club. She has served on several of NAWL's planning committees. In addition, Ms. Hamilton has spoken and written on antitrust issues, including drug pricing investigations and recent developments in antitrust law.