This year marks the 10-year anniversary of the Food and Drug Administration Amendments Act (FDAAA), which granted FDA the authority to require risk evaluation and mitigation strategies (REMS). REMS is becoming increasingly significant to both the innovator and generic industries. This webinar will discuss key aspects of FDA practice and guidance, enforcement trends, and considerations for the development of single, shared system (SSS) REMS. Speakers will also address how the CREATES Act legislation, which would create a cause of action to obtain restricted product samples and facilitate shared REMS, has the potential to impact the future of SSS REMS development. The CREATES legislation was introduced in 2016, and may be included as part of the User Fee Act (UFA) legislative package.
Katlin Backfield, Attorney and Consultant, Backfield PLLC
Abby Brandel, Attorney, Office of the Chief Counsel, FDA
Lynn Mehler, Partner, Hogan Lovells LLP
Moderated by Carla Cartwright, Director, Federal Affairs, Johnson & Johnson
Internet Explorer and Microsoft Edge are not supported by the checkout process.
Please use Chrome, Firefox, or Safari.  If you are unable to use these browsers, please contact us at 202-371-1420 or [email protected] and we will assist you.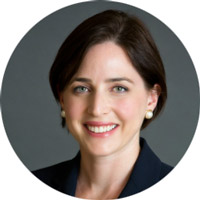 Katlin Backfield is the founder of Backfield PLLC. With over 15 years of experience in the area of pharmaceutical regulatory law, including more than 10 years at the Food and Drug Administration, Katlin uses her extensive expertise to help companies navigate the pre- and post-approval stages of drug development. Katlin served as Associate Chief Counsel for Drugs with the Office of Chief Counsel at FDA for nine years. She was a regulatory counsel in the Office of Prescription Drug Promotion (OPDP) in the Center for Drug Evaluation and Research at FDA from 2006 to 2008.
Prior to joining FDA, Katlin was an associate at Hogan Lovells, LLP, and a law clerk for the Honorable Douglas P. Woodlock of the U.S. District Court for the District of Massachusetts. She graduated cum laude from Georgetown University Law Center in 2001 and received her undergraduate degree from Davidson College.
Katlin is a member of the Food and Drug Law Institute's Academic Programs Committee. She has conducted training sessions for employees across FDA and through the Food and Drug Law Institute. Katlin is based in Washington, D.C.

Abby Brandel is an attorney in FDA's Office of Chief Counsel, and a co-leader of OCC's REMS Team. She came to the agency in 2009 after a decade of private practice experience on FDA drug and biologic regulatory matters. Abby also has substantial legislative and public policy experience. Before entering private practice, she was a Subcommittee Staff Director for the Senate Health, Education, Labor & Pensions Committee and, before that, worked as a legislative advisor to the Governor and General Assembly of Maryland.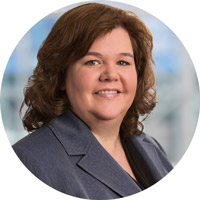 Lynn Mehler is a partner at Hogan Lovells LLP. As a partner in the Pharmaceutical and Biotechnology practice, Lynn Whipkey Mehler advises clients on a range of FDA and DEA regulatory matters. She has worked extensively on the approval processes for new drugs and biologics; on safety issues that include Risk Evaluation and Mitigation Strategies (REMS); and on unique regulatory issues raised during the development and marketing of controlled substances.
Drawing on her 12 years with the FDA's Office of the Chief Counsel, Lynn has a deep understanding of the FDA. Her experience as the primary attorney handling all FDA issues related to controlled substances provides her with unique insights into both the FDA's and DEA's regulatory processes for controlled substances. She advised the agency on drug safety matters, including at approval and those leading to labeling changes, REMS, and even product withdrawal, and she applies that understanding to help clients create effective solutions for FDA regulatory matters.


Carla Cartwright is the Director of Federal Affairs at Johnson & Johnson. FDA matters, the user fee reauthorizations, 340B, and support for Affordable Care Act repeal and replace are all part of her portfolio. Prior to joining Federal Affairs, Carla was a part of the Global Regulatory Policy and Intelligence team where she was the US policy lead on topics including clinical trial innovation, patient engagement, expedited approval pathways, disease interception, and combination products. Prior to joining Johnson & Johnson, Carla was an attorney and team leader in FDA's Office of the Chief Counsel where she advised the Center for Drug Evaluation on legal and policy issues, working closely with the Offices of Policy and Legislation. Carla is a graduate of Washington University in St. Louis, and has a JD from Yale Law School and an LLM from Georgetown University Law Center.