Why are some drugs scheduled under the Controlled Substances Act (CSA)? How does a company hoping to test a CSA-scheduled drug to determine its potential medical value get access to it? What processes do players in the drug manufacturing and distribution chain need to follow if an approved drug falls under CSA classification? How do state controlled substance requirements differ from those of the federal government? The pharmaceutical industry is increasingly facing these kinds of questions regarding drugs subject to dual FDA and Drug Enforcement Administration (DEA) jurisdiction. Our panel of experts on both FDA and DEA law will provide an overview of the CSA, explain the interaction between the FDA and DEA regarding drugs subject to NDA approval, and discuss DEA supply chain requirements for approved drugs, including opioids. We will also discuss issues surrounding cannabis-related medical research.  
Speakers:
Larry K. Houck, Director, Hyman, Phelps & McNamara, PC
Lynn W. Mehler, Partner, Hogan Lovells US LLP
Lee Rosebush, Partner, BakerHostetler
Summer Learning Webinar Series – Available on Demand
Drug Pricing for the Food and Drug Community
Organic Chemistry for the Food and Drug Community
Internet Explorer and Microsoft Edge are not supported by the checkout process.
Please use Chrome, Firefox, or Safari.  If you are unable to use these browsers, please contact us at 202-371-1420 or [email protected] and we will assist you.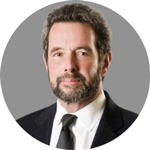 LARRY K. HOUCK is a director at Hyman, Phelps & McNamara PC where he provides counsel on regulatory and enforcement actions by the DEA. His career encompasses over 30 years of conducting investigations and negotiating on behalf of both the government and industry. Mr. Houck focuses on controlled substances, prescription drugs, and regulated chemicals, helping clients navigate federal and state licensing, registration, and compliance issues.
Mr. Houck counsels clients throughout the registrant supply chain on administrative, civil, and criminal proceedings. In situations where clients face enforcement action, Mr. Houck has extensive understanding of the DEA's approach and priorities. He advises pharmaceutical and chemical companies on DEA inspections and audits. By working with clients to review business practices, he helps create the infrastructure to ensure compliant reporting, record keeping, and security.
Before joining Hyman, Phelps & McNamara in 2001, Mr. Houck served as a DEA diversion investigator and policy staff coordinator. As a diversion investigator in the Washington, D.C. and Portland, Oregon, field offices, Mr. Houck conducted a full range of regulatory and criminal investigations and inspections of controlled substance and chemical registrants. While serving as a staff coordinator for the DEA's Office of Diversion Control's Liaison and Policy, he advised government officials and pharmaceutical and health care professionals on the Controlled Substance Act and its regulations. Mr. Houck drafted and helped implement the DEA's controlled substance policies and regulations on diversion control issues that included pain management.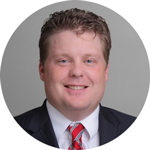 LEE ROSEBUSH is a partner at BakerHostetler where he provides his clients with legal counsel that is grounded in first-hand experience. Whether his clients are confronted with legal issues related to the naming of a drug, clinical trials, marketing, promotions, or advertising, Lee possesses a strong understanding of the pharmaceutical industry which, combined with his attention to detail and experience working with biologics, medical device, and healthcare companies, gives clients a single source for regulatory and litigation counsel. With post-graduate degrees in finance and business, Lee is frequently sought out to help expedite corporate deals involving healthcare entities. He also advises private equity and public and private companies in due diligence matters and buy-sell transactions.
Lee's ability to smoothly shift between the legal, governmental, and pharmaceutical environments further helps him to efficiently secure operating licenses or assist drug manufacturers avoid compliance actions from governmental agencies. Active with the Drug Quality and Security Act (DQSA), as well as the Federal Food and Drug Administration's (FDA) regulation of pharmacy compounding, Lee speaks and writes on both issues, and is passionate about orchestrating and advocating for pharmacists and pharmacies. Additionally, Lee is Leader of BakerHostetler's Pharmacy and Reimbursement team and Co-Leader of the FDA, Products Promotion, and Defense team.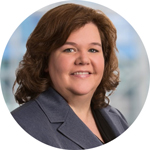 LYNN WHIPKEY MEHLER is a partner in Hogan Lovells' Pharmaceutical and Biotechnology practice where she advises clients on a range of FDA and DEA regulatory matters. She has worked extensively on the approval processes for new drugs and biologics; on safety issues that include Risk Evaluation and Mitigation Strategies (REMS); and on unique regulatory issues raised during the development and marketing of controlled substances.
Drawing on her 12 years with the FDA's Office of the Chief Counsel, Lynn has a deep understanding of the FDA. Her experience as the primary attorney handling all FDA issues related to controlled substances provides her with unique insights into both the FDA's and DEA's regulatory processes for controlled substances. She advised the agency on drug safety matters, including at approval and those leading to labeling changes, REMS, and even product withdrawal, and she applies that understanding to help clients create effective solutions for FDA regulatory matters.
Lynn has worked with a range of clients, getting their products approved, developing and modifying REMS, and negotiating shared REMS with generic applicants. Having counseled the FDA on the Prescription Drug User Fee Act, she now guides clients in the submission of user fee waiver requests and helps them understand the agency's administrative management of drug applications. She has extensive experience in the FDA and DEA drug scheduling process and has worked with clients to effectively manage the process to minimize the delays to product launch. She has a deep understanding of the web of regulatory requirements governing the research and development of controlled substances and guides companies on matters from initial clinical trials to approval and marketing.