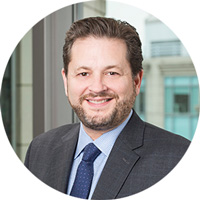 Daniel Kracov | Read Bio
Partner, Arnold & Porter LLP
Chair
Biography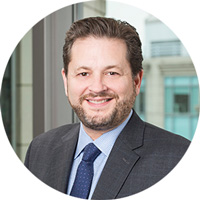 DANIEL KRACOV is a partner in Arnold & Porter Kaye Scholer's Washington, DC office, where he co-chairs the firm's Life Sciences & Healthcare practice. He helps life sciences manufacturers, trade associations and early-stage ventures negotiate challenges relating to the development, manufacturing, approval and promotion of drugs, biologics, medical devices, and diagnostics. In addition to day-to-day regulatory counseling, he regularly handles high stakes investigations and enforcement proceedings, the development of global compliance programs, and due diligence in financings, mergers, and acquisitions. He has a widely recognized expertise in biomedical product-related public policy matters, including Congressional investigations and FDA-related legislation.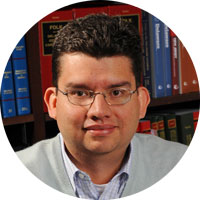 Freddy A. Jimenez | Read Bio
Senior Vice President and General Counsel, Celldex Therapeutics
Vice Chair
Biography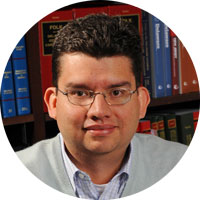 FREDDY A. JIMENEZ is Senior Vice-President and General Counsel at Celldex Therapeutics. Jimenez brings over 25 years of experience in the biopharmaceutical industry. At Celldex, he is a chief lawyer and compliance officer responsible for the development and execution of comprehensive legal and compliance strategies as well as coordination of legal services to support the R&D and commercial efforts of Celldex. Significant contributions have included leading the legal team supporting the acquisition and integration of Kolltan Pharmaceuticals, designing, and launching Celldex's health care compliance program, and revamping the contracting process. Prior to Celldex, he was at Johnson & Johnson (J&J) for 23 years in various roles, including as head of the pharmaceutical regulatory legal group for J&J where he coordinated legal strategy, deployment, and provided advice and counsel regarding regulatory, compliance, and fraud and abuse matters to pharmaceutical and biopharmaceutical affiliates of J&J and to the North America Leadership Team.  Jimenez is a recipient of six J&J Standards of Leadership Awards. He is Vice-Chair of the Board for the Food and Drug Law Institute and is a graduate of Brandeis University and the Rutgers School of Law – Newark.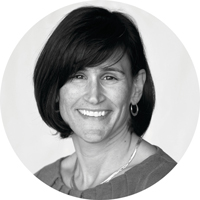 Amy Norris | Read Bio
Executive Counsel, Clif Bar & Company
Secretary and General Counsel
Biography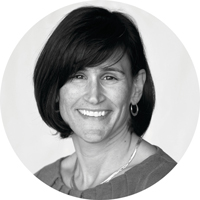 AMY NORRIS is Executive Counsel and Senior Vice President, Legal for Clif Bar & Company, a leading maker of nutritious and organic foods and drinks. She advises the company on legal and operational matters, including regulatory compliance, food safety, food labeling, advertising, litigation, and domestic and international business issues. Norris oversees the operation of the legal department and actively manages the risk management and regulatory compliance groups. She has been with Clif Bar for eleven years. Prior to joining Clif Bar, Norris was in private practice for ten years and has spoken on Proposition 65, food labeling, food advertising, and food law litigation. She co-authored an article entitled "When Regulation Can Lead to Litigation: Top Issues in Food & Dietary Supplements" and contributed a chapter of the American Health Lawyers Association's Enterprise Risk Management Handbook for Healthcare Entities.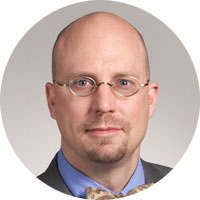 Frederick R. Ball | Read Bio
Partner, Duane Morris LLP
Treasurer
Biography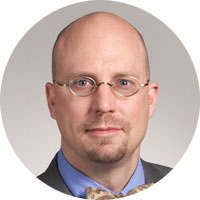 FREDERICK (RICK) R. BALL is in the Boston office of Duane Morris LLP. Ball focuses his practice on assisting companies or individuals when they are adverse to state or federal governments, including administrative, civil and criminal matters, with the FDA, FTC, DEA, CMS, OIG and other federal and state regulatory agencies. He serves as a team lead for the Duane Morris Life Sciences/Biotech industry group. Ball helps pharmaceutical companies, biologics manufacturers, medical device manufacturers, contract service providers, food companies (including supplement manufacturers), pharmacies, long term care providers, and other health care providers navigate the complex challenges faced by state and federal regulation of their industries including complying with current Good Manufacturing Practices, price reporting (AMP, AWP, ASP, etc.), the Foreign Corrupt Practices Act, False Claims Act, and Anti-Kickback Statute, as well as meeting labeling and advertising requirements. He assists companies bring product to market through patent analysis, identifying marketing and approval pathways, and, when necessary litigation. Ball is experienced in conducting internal investigations and advising companies on actions following the investigation. He emphasizes a team approach to client problem solving and manages matters to achieve client goals both financial and legal.
Christine M. Simmon 
Food and Drug Law Institute
President and CEO
Biography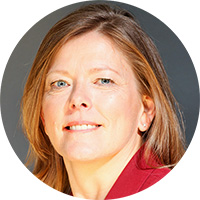 AMY COMSTOCK RICK, is the President and Chief Executive Officer of the Food and Drug Law Institute, having joined in August 2014.  Prior to joining FDLI, Rick was the Chief Executive Officer of the Parkinson's Action Network (PAN) from 2003-2014.  PAN is a Washington D.C.-based national nonprofit focused on educating the public and government leaders on better policies for research and therapy development and an improved quality of life for people living with Parkinson's disease.  She has also served as the President of the Coalition for the Advancement of Medical Research, on the Boards of Directors of Research! America, the National Health Council, and the American Brain Coalition.  Before joining PAN, she was the Senate-confirmed Director of the U.S. Office of Government Ethics from 2000-2003 and the Associate Counsel to the President in the White House Counsel's Office from 1998-2000.  Rick began her federal service as a career attorney at the U.S. Department of Education in 1989 and became the Assistant General Counsel for Ethics in 1993.  Prior to her government service, Rick was an associate attorney at the law firm of Beveridge & Diamond.  She received a Bachelor of Arts degree from Bard College and a Juris Doctor degree from the University of Michigan.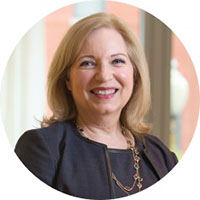 Cathy L. Burgess | Read Bio
Partner, Alston & Bird LLP
Biography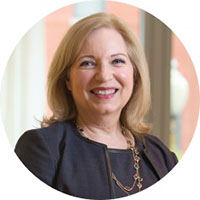 CATHY L. BURGESS is a partner at the law firm of Alston & Bird, LLP in Washington, DC, and serves as the co-chair of the firm's FDA Practice. Her practice focuses primarily on regulatory compliance, product and supply chain risk management, enforcement, and policy matters related to CGMP and QSR regulation of global manufacturers. Burgess provides strategic counseling, conducts internal investigations and special audits related to FDA compliance, and assists clients in designing compliance programs, internal audit programs, and other risk mitigation strategies. She is recognized as a leading practitioner for life sciences, food, and beverage law, and in the area of pharmaceutical and medical products regulation.
Burgess previously served as associate general counsel for the American Red Cross, where she was responsible for regulatory matters; providing legal and strategic advice to Red Cross senior management and the board of governors' Audit Committee on matters related to the Red Cross Amended Consent Decree. She also previously served as the defense team's first chair for expert testimony on CGMPs and analytical method validation in United States v. Barr Laboratories, widely recognized as the leading case on CGMPs. Burgess earned her JD from The Catholic University of America and a BSFS from Georgetown University.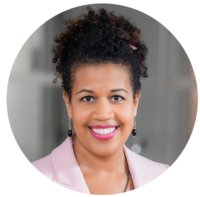 Carla Cartwright | Read Bio
Senior Director, Global Digital and Regulatory Policy, Johnson & Johnson
Biography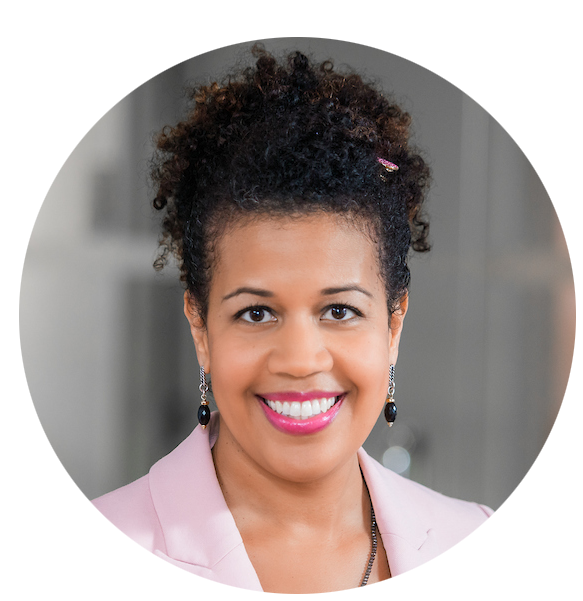 CARLA CARTWRIGHT is a member of the Johnson & Johnson Government Affairs & Policy (GA&P) policy team where she manages a variety of global regulatory policy issues across the pharmaceutical, consumer and medical device sectors including importation, harmonization, and biosimilars. Regularly convening and leading cross functional team on key issues, she works regularly with partners in legal, privacy, regulatory affairs, and supply chain. Cartwright leads on global policy issues related to digital and emerging technology for GA&P and is the co-lead of the Digital and Emerging Technology Platform Team. She was previously a part of the Federal Affairs team where she led on FDA matters and supported the oncology and immunology portfolios and worked for Janssen's Global Regulatory Policy and Intelligence team where she was the US policy lead on topics including clinical trial innovation, patient engagement, expedited approval pathways, disease interception, and combination products. Prior to joining Johnson & Johnson, Cartwright was an attorney and team leader in FDA's Office of the Chief Counsel where she advised the Center for Drug Evaluation and Research on legal and policy issues, working closely with the Offices of Policy and Legislation. She is a graduate of Washington University in St. Louis and has a JD from Yale Law School and an LLM from Georgetown University Law Center.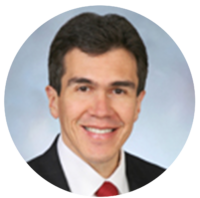 Ricardo Carvajal | Read Bio
Director, Hyman, Phelps & McNamara, PC
Biography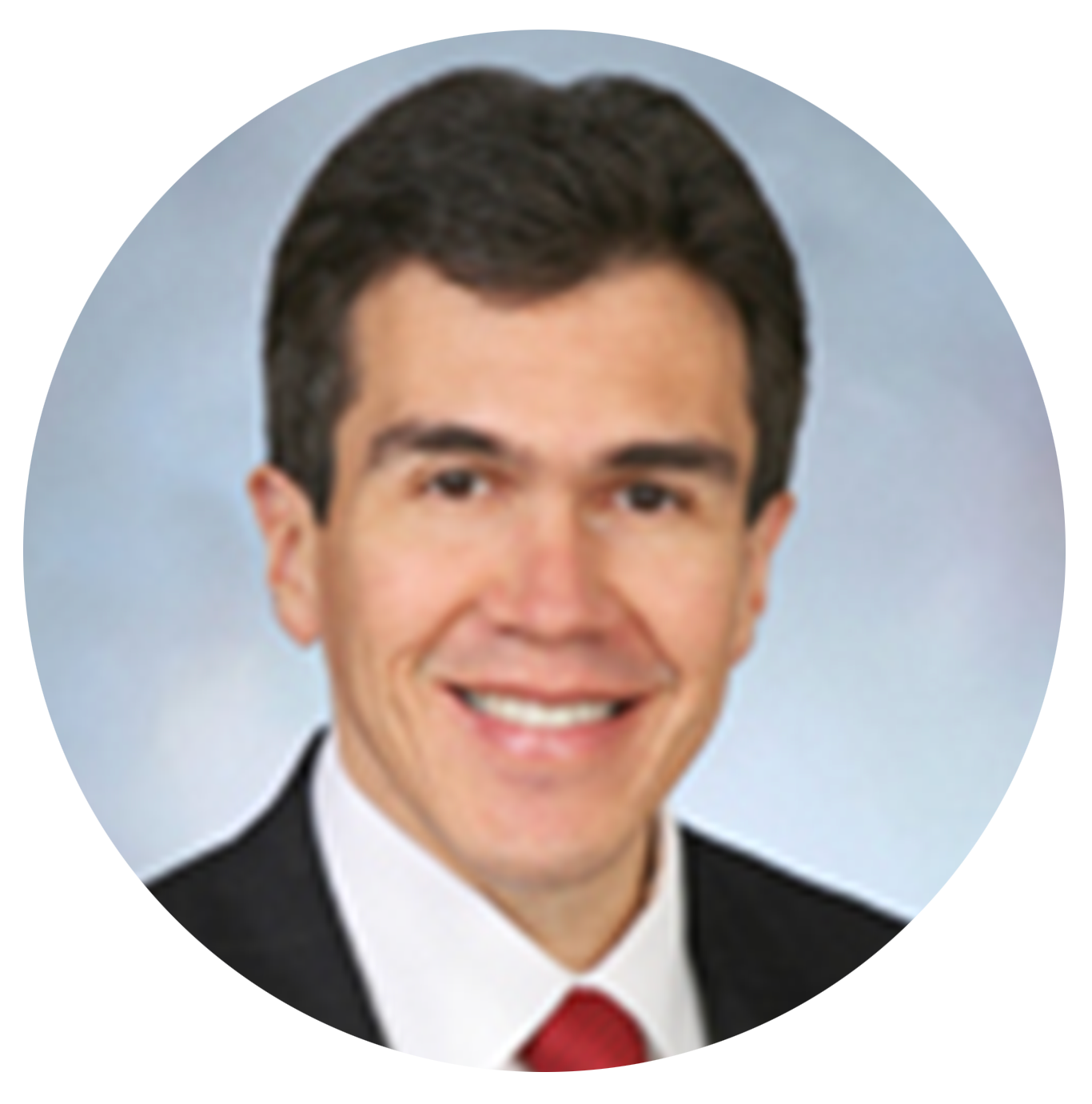 RICARDO CARVAJAL is a director at Hyman, Phelps & McNamara, PC, a law firm based in Washington, DC that specializes in FDA and related regulatory matters. From 2002 to 2007, he served as an associate chief counsel at FDA, where he counseled the agency on a variety of food-related enforcement and rulemaking activities. Drawing on that expertise, he counsels clients on a wide range of food regulatory issues. He advises clients on the regulatory status of ingredients and finished products and provides guidance on compliance with labeling and advertising requirements, as well as representation in advertising-related disputes. Carvajal also helps clients interpret and comment on the implementation of new requirements, such as those arising under the Food Safety Modernization Act. He applies his subject matter expertise to corporate transactions, issuing opinions and conducting due diligence for acquisitions and initial public offerings. Carvajal is a member of the Food and Drug Law Institute, the American Bar Association, and the European Food Law Association, and a professional member of the Institute of Food Technologists.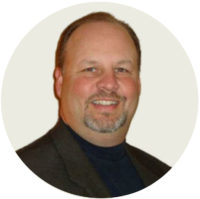 Dean R. Cirotta | Read Bio
President, EAS Consulting Group
Biography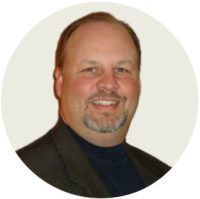 DEAN R. CIROTTA is President of EAS Consulting Group where he is responsible for the day-to-day management of the company. Prior to being a partner at EAS, a firm that provides regulatory consulting to all the FDA regulated industries, Cirotta was the President and COO of UPM Pharmaceuticals and the Vice President of Global Regulatory Affairs for Pharmaceuticals at Bausch & Lomb. He has 30 years of experience in the pharmaceutical, dietary supplement, and tobacco industries, including executive management roles with responsibility for regulatory affairs, compliance, quality assurance, laboratory operations, overall corporate management, and the last 10 years in consulting. In addition, Cirotta regularly speaks on FDA compliance and initiatives and is a lead trainer for EAS. He often assists clients with GMP compliance, quality system implementation, and FDA remediation. He also assists the tobacco industry in complying with the Deeming Rule requirements and ensuring compliance with the Family Smoking Prevention and Tobacco Control Act. Cirotta holds a Bachelor of Science degree in chemistry from the University of North Carolina at Greensboro and an MBA from the University of North Carolina at Chapel Hill.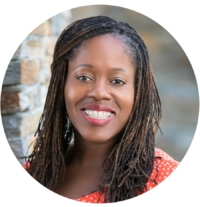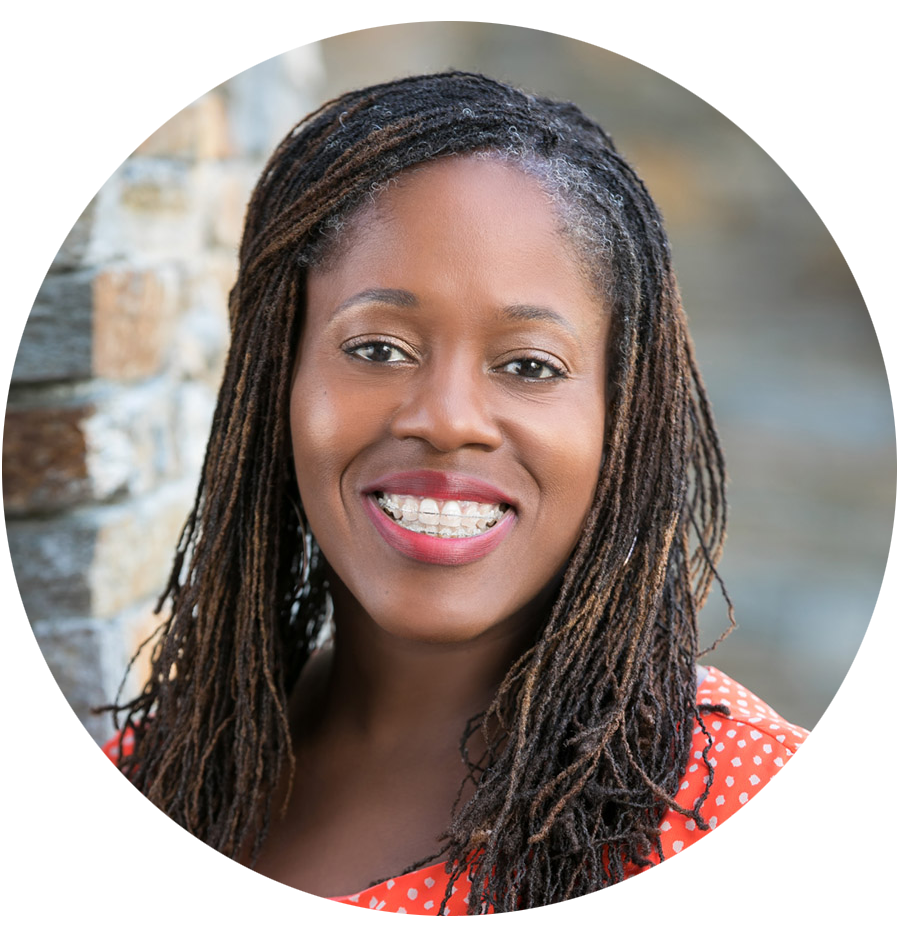 Melanie Gross | Read Bio
Senior Director & Associate General Counsel, Genentech, Inc.
Biography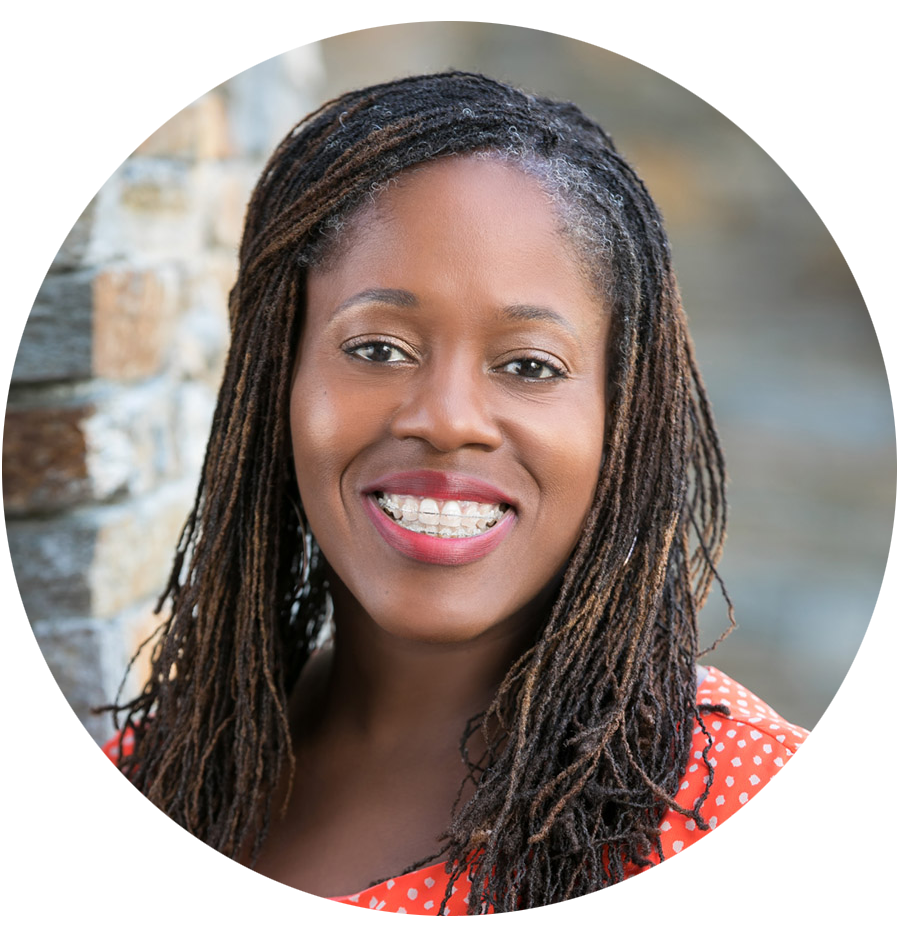 MELANIE GROSS is Senior Director & Associate General Counsel at Genentech, Inc. She joined the Genentech Legal Department in 2008. Gross leads a team of attorneys in the support of Genentech's Non-Oncology Business Portfolio, which includes but is not limited to, the therapeutic areas of Ophthalmology, Rare Disease, Multiple Sclerosis, Respiratory, Flu, Alzheimer's, and Immunology. Prior to joining Genentech, she was an associate in the Washington, D.C. office of the law firm, King & Spalding in the FDA & Life Sciences Practice Group.
Gross is passionate about the personal and professional development of others. She motivates, inspires, challenges, and supports the people she leads and helps them grow, learn, and thrive. On her own initiative, Gross has championed diversity and inclusion, sponsoring programs to increase awareness of unconscious bias and helped form and chaired the Legal Department's diversity committee, IDEAL (Inclusion & Diversity: Excellence & Action in Legal). She has been an active member of the Genentech Women Professionals organization. Her leadership was recognized in 2018 when she received the GWP Emerging Leader Award.
Prior to attending law school, she worked in the non-profit sector where she led community development projects designed to address various public health issues in Houston, Texas including working with health care systems, patient advocacy groups, and underserved communities to help raise awareness about the importance of breast cancer screening and treatment. She also co-founded the former Houston-based non-profit breast health screening and resource organization called My Place, A Women's Health Resource Center.
During her 14 plus years in the Bay Area, Gross has been active in the Oakland and Global communities. She served as a member of the Board of Directors for Black Women Lawyers of Northern CA, the Board of Directors for the North Oakland Community Charter School, and Equal Rights Advocates, as well as a mentor for women residents at Oakland Elizabeth House. Through the Firelight Foundation Inc., based in Santa Cruz, she's also served as a fundraiser for two CBOs (community-based organizations) located in Lusaka, Zambia that provide HIV treatment and prevention services for women and their families. Melanie is also a lifetime member of Delta Sigma Theta Sorority Inc.
Gross received her JD from Howard University School of Law. She received her undergraduate degree in psychology from the University of Virginia, and a Masters in Public Health from the University of Texas Health Science Center at Houston.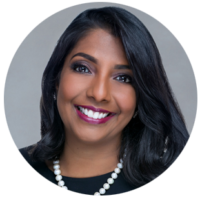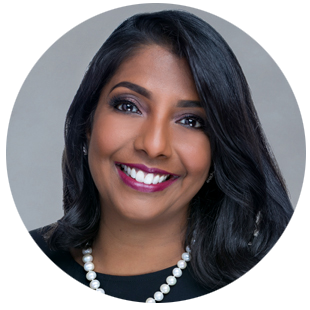 Sonali P. Gunawardhana | Read Bio
Assistant General Counsel, Regulatory Law, Cardinal Health Inc.
Biography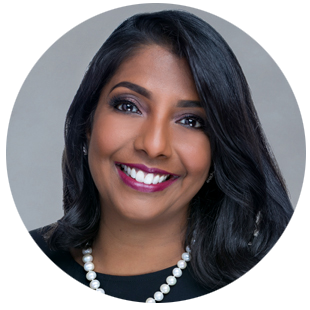 SONALI P. GUNAWARDHANA is Assistant General Counsel-Regulatory Law at Cardinal Health.  In this role, Sonali provides regulatory and legal support to Cardinal Health's businesses including both pharmaceutical and medical device manufacturing and distribution.  Previously, she served as Chief Counsel FDA and Regulatory Law at McKesson Corporation and as outside counsel to a myriad of pharmaceutical and medical device companies while in private practice at Wiley Rein LLP and Shook, Hardy & Bacon LLP, respectively. Prior to her tenure in private practice, she served as Regulatory Counsel at the FDA for close to ten years. There she assisted on a variety of legal and policy issues in the following Centers: the Center for Devices and Radiological Health; the Center for Drug Evaluation and Research; and the Center for Food Safety and Applied Nutrition. Gunawardhana received a BA from Syracuse University, a MA from Webster University, an MPH from Boston University, a JD from the University of New Hampshire School of Law and a LLM from Washington College of Law, American University.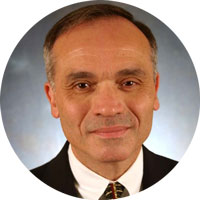 Francis B. Palumbo | Read Bio
Professor & Executive Director, University of Maryland School of Pharmacy, Center on Drugs & Public Policy
Biography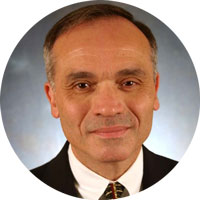 FRANCIS B. PALUMBO is Professor and Executive Director, University of Maryland School of Pharmacy Center on Drugs and Public Policy in Baltimore, MD. He is a licensed pharmacist and a member of the Maryland Bar. He has practiced both pharmacy and law. Palumbo and his colleagues at the University of Maryland conducted much of the early work on drug use review, a subject on which they have published widely. He has been the principal investigator on major federal research grants examining the use of drugs in long term care patients. Palumbo has many journal articles and presentations to his credit and co-authored a book on containing costs in third party drug programs. He maintains an interest in pharmacoeconomics, pharmacoepidemiology and health services research as well as healthcare and food and drug law. He has also been very active in several national professional organizations, including the American Pharmacists Association, where he served as President of the Academy of Pharmaceutical Research and Science, and the American Society for Pharmacy Law, where he is a past president. He received his BS in pharmacy from the Medical University of South Carolina, MS and PhD in health care administration from the University of Mississippi, and JD from the University of Baltimore School of Law. He served in the US Army from 1969-1971.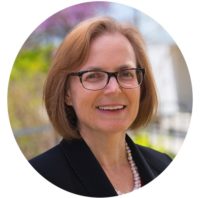 Cynthia Schnedar | Read Bio 
Executive Vice President, Greenleaf Health, Inc.
Biography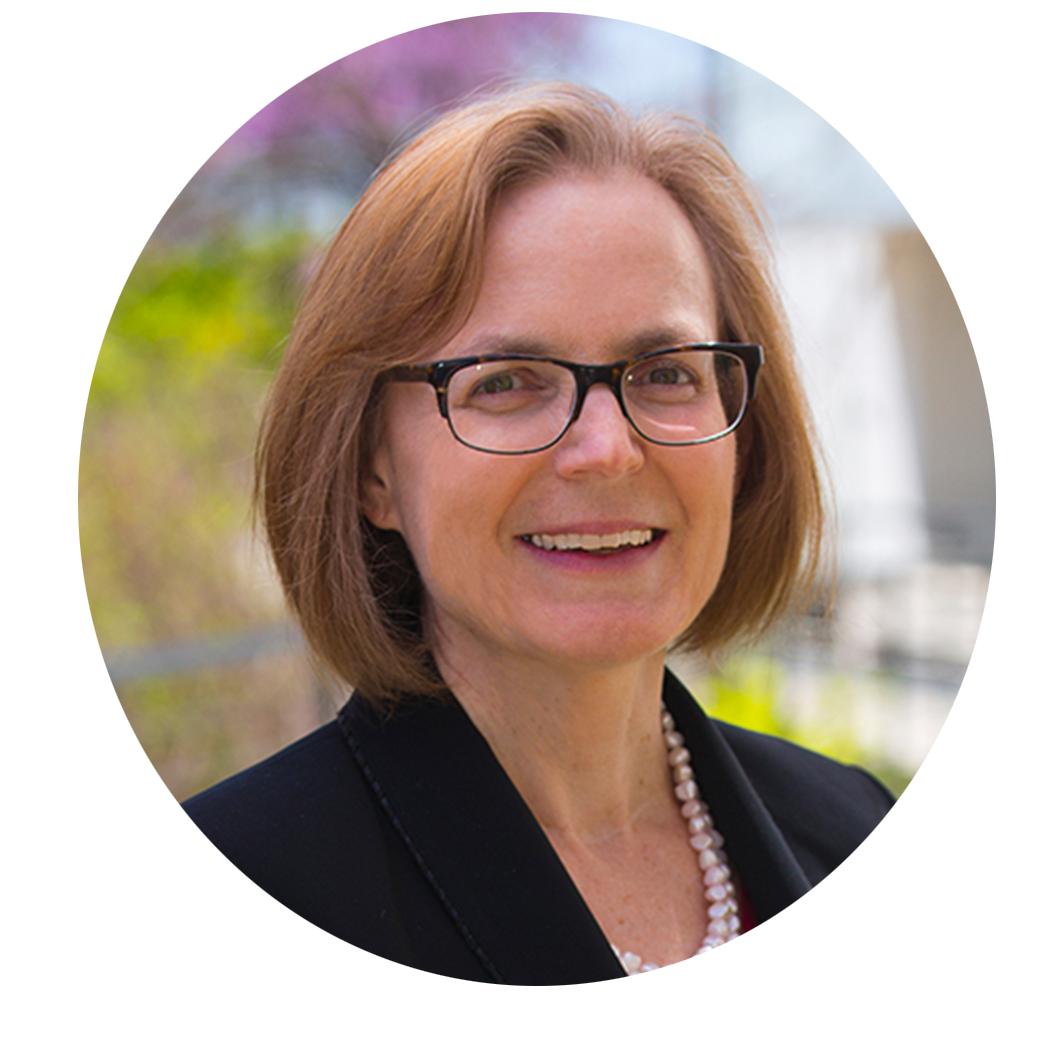 CYNTHIA SCHNEDAR is Executive Vice President of Regulatory Compliance at Greenleaf Health, where she provides strategic advice to clients in the life sciences industry. She was formerly Director of the Office of Compliance for FDA's Center for Drug Evaluation and Research (CDER), where she spearheaded efforts to protect the American public from unsafe and ineffective drug products by ensuring that companies comply with federal standards for quality and safety. Schnedar previously served at the Department of Justice (DOJ) as Acting Inspector General and in other leadership positions focused on compliance and enforcement issues. She also served as a prosecutor and a civil trial attorney for DOJ. Schnedar clerked for a judge on the US Court of Appeals for the Ninth Circuit and worked as a television reporter for local stations in New Mexico and Texas. She earned a BA with Distinction from the University of New Mexico and a JD with Honors from the University of Texas School of Law.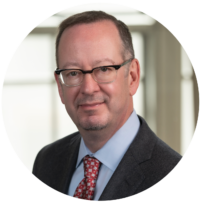 David C. Spangler | Read Bio 
Senior Vice President, Legal, Government Affairs & Policy, Consumer Healthcare Products Association
Biography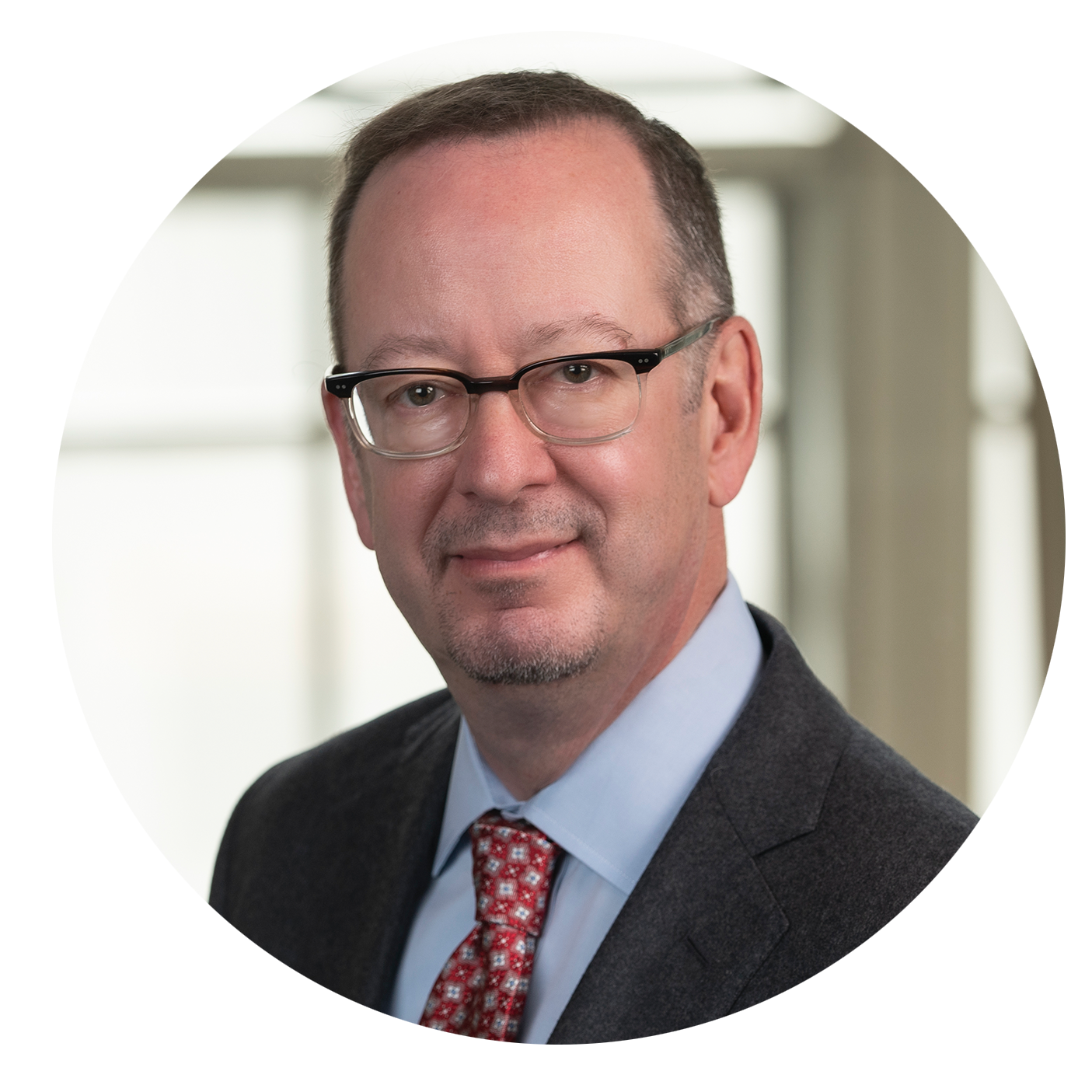 DAVID C. SPANGLER is Senior Vice President, Legal, Government Affairs & Policy at CHPA where he leads the association's team of eight across legal, government affairs, and policy functions. Spangler joined CHPA in 1984 as a legislative analyst. He subsequently served in a number of roles for the association in the president's office, project management, international affairs, and, after completing law school in 1995, the association's legal department. Spangler responsibilities were expanded to his current role in 2019. Spangler is a member of the DC Bar as well as the American Society of Association Executives. He authored the chapter on OTC medicines in "Modern Pharmaceutical Industry: A Primer" (Jacobsen and Wertheimer, eds., 2009) and has served on a range of committees and working groups for the Food and Drug Law Institute and the Global Self-Care Federation. Spangler earned his Certificate in Organization Management in 1991 from the US Chamber of Commerce's Institute for Organization Management. He received his AB from Miami University (Ohio) and his JD from George Washington University National Law Center.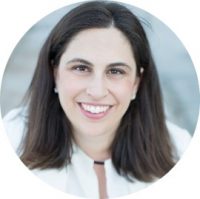 Rachel Turow | Read Bio 
Associate General Counsel, Regulatory Law & Policy and Head, U.S. Regulatory Policy, TEVA Pharmaceuticals USA, Inc.
Biography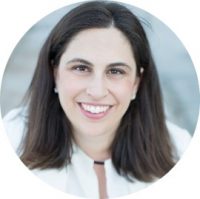 RACHEL TUROW is Associate General Counsel, Regulatory Law & Policy and Head, U.S. Regulatory Policy at Teva Pharmaceuticals USA, Inc. In this role, Turow provides regulatory legal support to Teva's specialty and generic pharmaceutical businesses and supports Teva's drug-device combination products and digital health projects. She also serves as Head for U.S. Regulatory Policy where she leads policy advocacy on key areas for Teva's R&D activities as well as Teva's U.S. trade association interactions.  Previously, Turow was Director, Regulatory Policy, at Novo Nordisk Inc.  Prior to joining Novo Nordisk, Rachel spent five years at FDA.  She was a Regulatory Counsel in CDER's Office of Regulatory Policy, and she served as Special Assistant to Jeff Shuren, Director of CDRH. She holds a JD and MPH from the University of Michigan and a BA in Biology from Stanford University.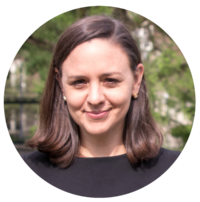 Patricia J. Zettler | Read Bio 
Associate Professor of Law, The Ohio State University, Moritz College of Law
Biography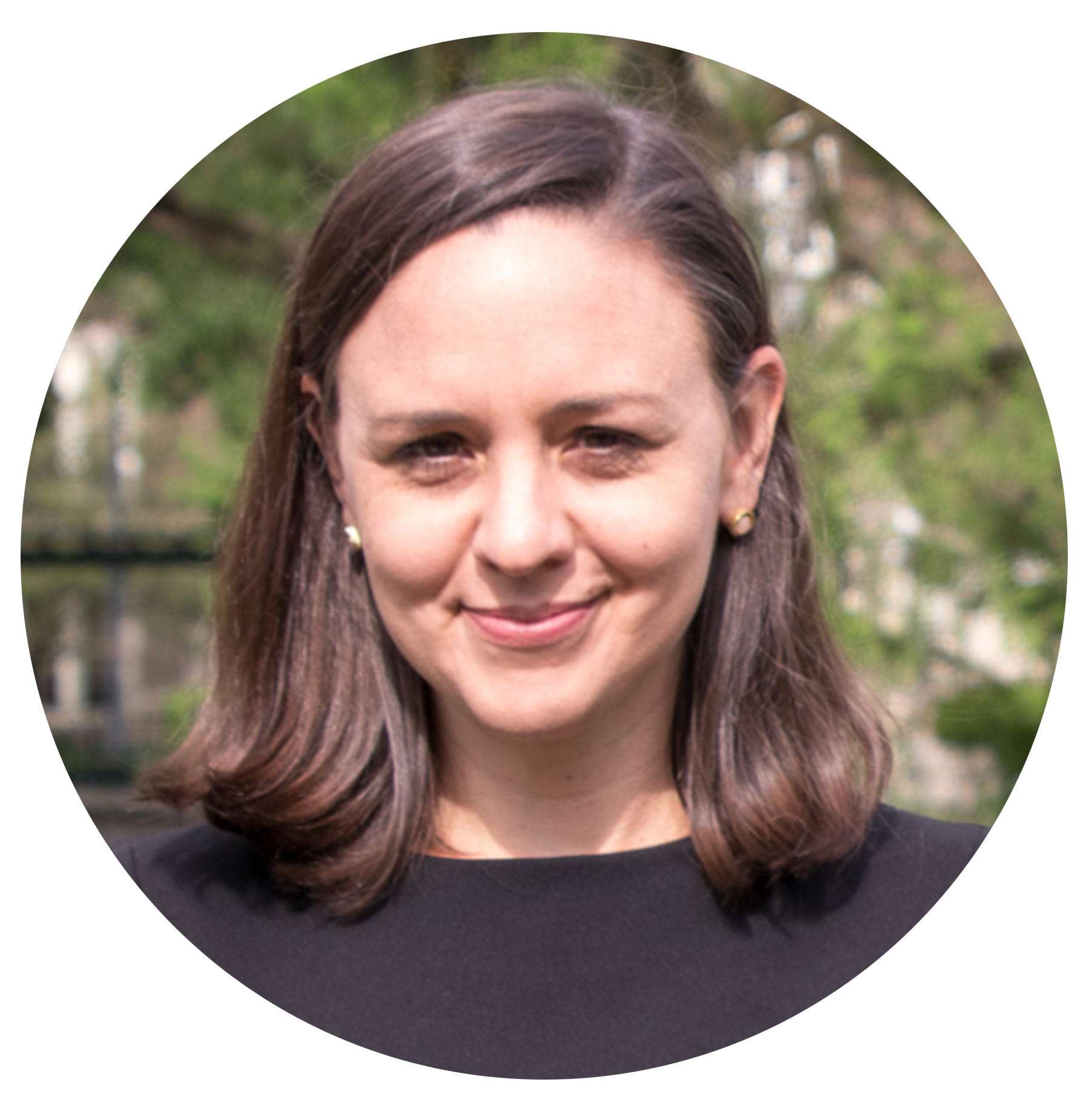 PATRICIA J. ZETTLER is an associate professor at The Ohio State University Moritz College of Law and a faculty member of Ohio State's Drug Enforcement and Policy Center and its Comprehensive Cancer Center. Her research and teaching focus on FDA law and policy, torts, and legislation and regulation. Her scholarship has appeared in leading legal and health sciences journals such as the Food and Drug Law Journal, Indiana Law Journal, the Boston College Law Review, New England Journal of Medicine, JAMA, and Science, and has covered various topics including expanded access, stem cell interventions, opioids, cannabis products, tobacco and nicotine products, and COVID-19 countermeasures. Zettler also is a co-author of the forthcoming 5th edition of Food and Drug Law: Cases and Materials (with Peter Barton Hutt, Richard A. Merrill, Lewis A. Grossman, Nathan Cortez, and Erika Lietzan). She currently serves on the Food and Drug Law Institute's (FDLI) Black Lives Matter Advisory Committee and on the International Society of Cell & Gene Therapy's Committee on the Ethics of Cell and Gene Therapy.  Previously she served on the National Academies of Sciences, Engineering, and Medicine's (NASEM) Committee on Reviewing the Public Health Emergency Medical Countermeasures Enterprise (PHEMCE), on the International Society for Stem Cell Research's Task Force to Revise Guidelines, on the Food and Drug Law Journal's Editorial Advisory Board, and as a consultant to the NASEM Committee on Pain Management and Regulatory Strategies to Address Prescription Opioid Abuse. Before entering academics, Zettler served as an associate chief counsel in the Office of the Chief Counsel at FDA. She received her undergraduate and law degrees from Stanford University, both with distinction.