Numerous companies are developing agricultural products such as "meat" and "poultry" from cell cultures instead of raising and slaughtering animals, and new products that resemble meat and utilize meat nomenclature are being created from plants. At the same time, new traits are being introduced into crops and animals using gene editing techniques that are more precise than genetic engineering. These new products offer the promise of improved food safety and reduced environmental impact. Who will regulate these products? Through what regulatory pathway? What are the relevant issues to consider? How will they be labeled? Join us for a discussion with industry experts to delve into these issues and more.
Gregory Jaffe, Biotechnology Project Director, Center for Science in the Public Interest
Nicole Negowetti, Clinical Instructor, Harvard Food Law and Policy Clinic
Amaru J. Sanchez, Associate, Morgan, Lewis & Bockius LLP
Moderated by Stuart M. Pape, Shareholder, Polsinelli PC
Internet Explorer and Microsoft Edge are not supported by the checkout process.
Please use Chrome, Firefox, or Safari.  If you are unable to use these browsers, please contact us at 202-371-1420 or [email protected] and we will assist you.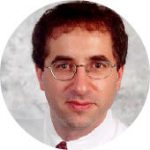 GREGORY JAFFE is the Director of the Project on Biotechnology for the Center for Science in the Public Interest ("CSPI"), a non-profit consumer organization located in the United States. Mr. Jaffe came to CSPI in 2001 after a long and distinguished career in government service as a Trial Attorney for the US Department of Justice's Environmental and Natural Resources Division and as Senior Counsel with the US EPA, Air Enforcement Division. He is a recognized international expert on agricultural biotechnology and biosafety and has published numerous articles and reports on those topics. He was worked on biosafety regulatory issues in the United States and throughout the world, including the countries of Kenya, Uganda, Tanzania, Ghana, Malawi, South Africa, Indonesia, Vietnam, and Nigeria. He was a member of the Secretary of Agriculture's Advisory Committee on Agricultural Biotechnology and 21st Century Agriculture from 2003-2008 and was reappointed for another term from 2011-2016. He was a member of FDA's Veterinary Medicine Advisory Committee from 2004-2008. Mr. Jaffe earned his BA with High Honors from Wesleyan University in Biology and Government and then received a law degree from Harvard Law School. He is also currently a Visiting Fellow at Cornell University's College of Agriculture and Life Sciences.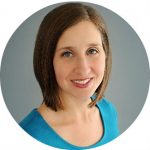 NICOLE NEGOWETTI is a Lecturer on Law and Clinical Instructor at the Harvard Law School Food Law and Policy Clinic (FLPC). Prior to joining the FLPC, she was Policy Director of the Good Food Institute, a nonprofit organization focused on creating a sustainable, healthy, and humane food system by supporting plant-based and clean food technology companies. Nicole also served as Associate Professor of Law at the Valparaiso University School of Law from 2011-2016. As a law professor, her teaching and research focused on food law and policy, agricultural law, and sustainability. Nicole serves on the Food & Drug Law Journal Editorial Advisory Board and is a founding member of the Academy of Food Law & Policy. She is also a co-founder of the Northwest Indiana Food Council, whose mission is to build a just, sustainable, and thriving locally-oriented food system.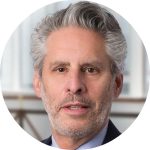 STUART PAPE helps clients understand and face challenges presented by regulations imposed by the US Food and Drug Administration (FDA), US Department of Agriculture (USDA), and similar health and safety regulatory bodies worldwide. He focuses on assisting clients in obtaining approval of new food ingredients, pharmaceuticals, and medical devices; advising on labeling and advertising of regulated products; assisting in enforcement proceedings initiated by regulatory bodies; helping clients develop sound strategies in the face of challenges from NGOs; and lobbying in connection with legislative consideration of statutory changes to the laws governing FDA-regulated products. Regularly appearing before the FDA, USDA, the Consumer Product Safety Commission, numerous other federal and state regulatory bodies, and the Congress of the United States, Mr. Pape serves clients across the US and around the world in many capacities. Previously, he served in various positions in the Office of the Chief of Counsel at FDA, including as Associate Chief Counsel for food. He also served as Executive Assistant to FDA Commissioner Donald Kennedy. Mr. Pape is a 1970 graduate of the University of Virginia and a 1973 graduate of its School of Law.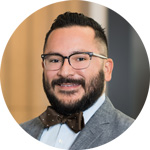 AMARU J. SANCHEZ provides substantive legal and strategic advice to FDA clients in matters concerning regulatory compliance, enforcement issues, and public policy. Amaru's advice spans a variety of FDA regulated products including medical devices, software as a medical device, prescription and non-prescription drugs as well as foods and food additives.