Several important pieces of FDA legislation have recently been passed that significantly affect the medical device industry. FDA has been busy implementing the new laws, issuing numerous final and draft guidances and policies.
These developments directly affect device companies:
Implementing changes in device inspections to make them more risk-based
Establishing pilots for the use of Real World Evidence
Issuing new checklists for de novo submissions
Evolving approaches for patient preference information
Developing guidance in the digital health space
Streamlining MDR reporting, and more 
Keeping up with the array of changes and proposed changes is challenging. Join a panel of industry and agency experts for a status update on what's happened already, what's coming, and where medical device companies should be focusing their efforts.
Nathan Brown, Partner, Akin Gump Strauss Hauer & Feld LLP
Sandra Cohen Kalter, Vice President and Chief Regulatory Counsel, Medtronic, and Member, FDLI Board of Directors
Aaron Josephson, Policy Advisor, CDRH, FDA
Moderated by Jeffrey N. Gibbs, Director, Hyman, Phelps & McNamara, PC, and Chair, FDLI Board of Directors
Internet Explorer and Microsoft Edge are not supported by the checkout process.
Please use Chrome, Firefox, or Safari.  If you are unable to use these browsers, please contact us at 202-371-1420 or [email protected] and we will assist you.

NATHAN A. BROWN is a partner in the health care and life sciences practice at Akin Gump, who focuses on food and drug law and health care reimbursement and regulatory issues.  Mr. Brown advises health industry participants with regard to medical devices, drugs and biologics, as well as cosmetics and food products regulated by the U.S. Food and Drug Administration (FDA). He also advises providers, including academic medical centers and hospital systems, on Medicare and Medicaid reimbursement issues. His practice covers regulatory, compliance and policy advice.  Prior to joining the firm, Mr. Brown served in several prominent roles with the FDA. As an FDA detailee, he served as health policy advisor to the Senate Health, Education, Labor and Pensions (HELP) Committee. On behalf of HELP Committee Chairman Tom Harkin (D-IA), Mr. Brown played a lead role in negotiating and drafting the Drug Quality and Security Act of 2013 (drug compounding and track and trace legislation), and in coordinating passage of the Animal Drug User Fee Act of 2003 (ADUFA) and the Animal Generic Drug User Fee Act (AGDUFA) reauthorizations. He advised committee leadership on a broad range of FDA-related legislative and oversight matters, including device, drug and biologics issues, and met with stakeholders across the FDA-regulated industries.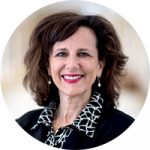 SANDRA COHEN KALTER is Vice President and Chief Regulatory Counsel at Medtronic, where she leads a team of legal regulatory experts in various areas of government regulation, including FDA law, import and export trade laws, environmental health and safety, advertising, promotion and social media.  Ms. Kalter serves as Co-Chair of AdvaMed's Advertising and Promotion Working Group and is a member of AdvaMed's Legal Committee and AdvaMed's Case for Quality Working Group.  Prior to joining Medtronic, she practiced FDA law with King & Spalding for 13 years, with an emphasis on medical devices. Before joining King & Spalding, Ms. Kalter practiced law at Weil, Gotshal & Manges in Washington, DC, specializing in food and drug law, advertising and consumer product safety. She received her BS in journalism from Northwestern University's Medill School and her JD from The National Law Center of George Washington University. Ms. Kalter is a member of the District of Columbia Bar and the American Bar Association.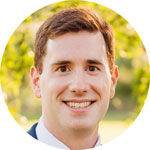 AARON JOSEPHSON is a senior policy advisor at FDA's Center for Devices and Radiological Health (CDRH) where he works on projects involving regulatory policy, strategic planning, communications, and budget. He was the primary CDRH representative in discussions with Congress and industry about the 21st Century Cures Act and the Food and Drug Administration Reauthorization Act (FDARA). He also served on the FDA team that negotiated the reauthorization of the medical device user fee program (MDUFA 4). Prior to joining CDRH, Aaron worked at FDA's Center for Drug Evaluation and Research (CDER) and Center for Biologics Evaluation and Research (CBER). Aaron has a BA in Political Science from the University of Virginia and a MS in Regulatory Science from Johns Hopkins University.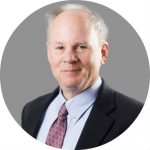 JEFFREY N. GIBBS is a Director in the law firm of Hyman, Phelps & McNamara, P.C. in Washington, DC. In this role, he advises companies on a wide range of issues, including product approvals, marketing, clinical studies, and enforcement. Prior to entering private practice, he was Associate Chief Counsel for Enforcement at the Food and Drug Administration (FDA). He has written extensively on FDA regulatory topics, and was previously Chair of the Editorial Advisory Board of the Food and Drug Law Journal. He is currently chair of the Food and Drug Law Institute (FDLI) Board of Directors. He is also on the editorial advisory board of IVD Technology, and was a member of the Human Subjects Research Board for George Mason University. Mr. Gibbs is a graduate of Princeton University and New York University School of Law.