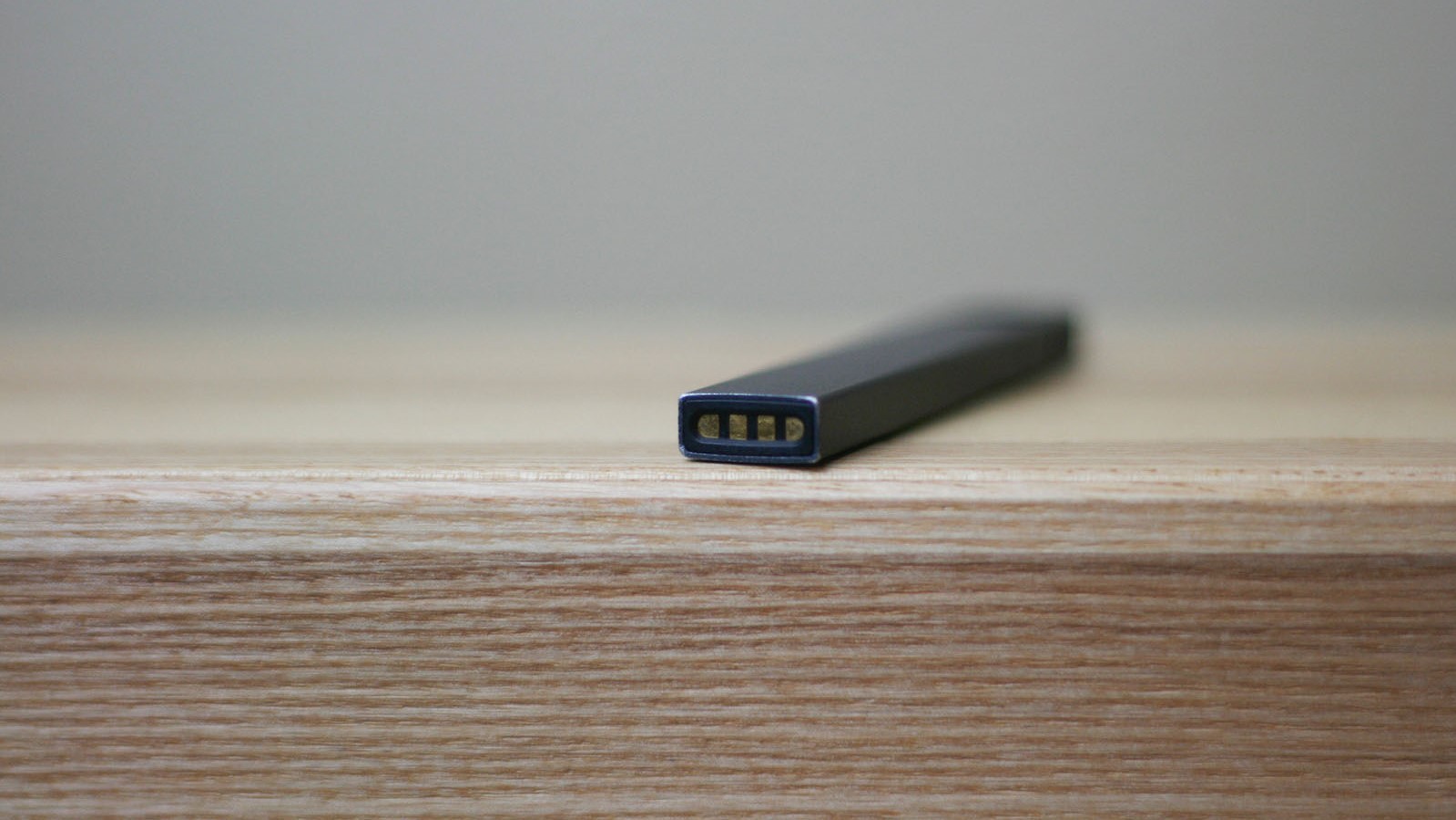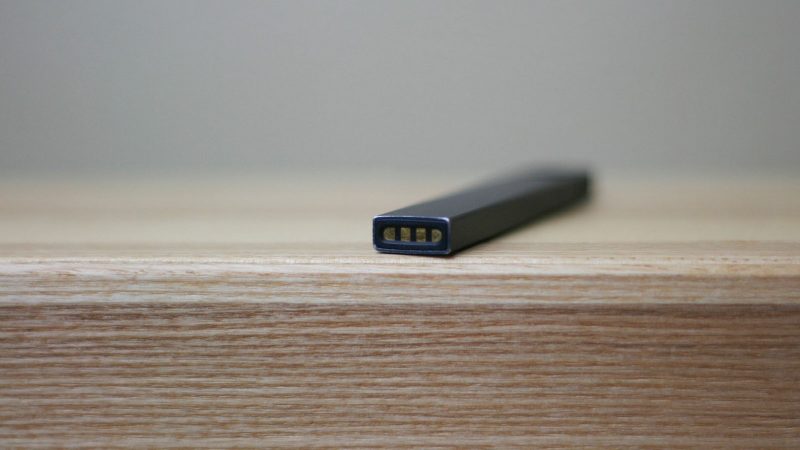 JUUL in Schools: Can FDA Close the Youth On-Ramp While Still Maintaining the Off-Ramp for Adult Smokers?
by Stacy L. Ehrlich and T. Daniel Logan 
Last summer, FDA Commissioner Scott Gottlieb announced a comprehensive plan for nicotine and tobacco regulation to serve as a multi-year roadmap to "better protect kids and significantly reduce tobacco-related disease and death." This plan included a compliance policy that would permit non-combustible products like e-cigarettes that were on the market on August 8, 2016, to stay on the market without otherwise-required FDA review until at least August 8, 2022.1, FDA.gov (Jul. 28, 2017).
 The stated goal of this action was to give FDA more time to implement a regulatory framework that would help move addicted smokers down the continuum of risk from harmful combustible tobacco products, like cigarettes, to less harmful non-combustible products, such as e-cigarettes. In his remarks on the plan, the Commissioner also said that FDA would "re-double…efforts to protect kids from all nicotine-containing products."
Just over a year later, despite FDA's efforts, e-cigarette use among high school students has apparently increased by 75% in 2018 when compared to 2017.2 Commissioner Gottlieb recently cited early data from the National Youth Tobacco Survey that show a "sharp spike" in the use of e-cigarettes by youth, as well as "troubling data across the board [suggesting that] all the trends are turning sharply in the wrong direction, including the number of kids using e-cigarettes for longer durations of time."3, C-Span.org (Sep. 25, 2018).
These recent statistics have caused FDA to reconsider allowing some or all e-cigarette products subject to the current compliance policy to remain on the market through August 8, 2022, without FDA review. In a September 12, 2018, statement, the Commissioner labeled the growth of e-cigarette use among youths as an "epidemic," and outlined the steps FDA is taking to address it.4
First, in the largest coordinated enforcement action in agency history, FDA issued more than 1,300 warning letters and civil monetary penalties to retailers asserting the violative sale of JUUL and other e-cigarette products to minors.
Second, on September 12, 2018, FDA issued warning letters to online retailers that were marketing e-liquid products that the agency had asserted were misleadingly labeled and/or advertised to resemble kid-friendly foods, such as gummy worms, cookies, and juice. Although FDA had already sent a batch of similar warning letters in May 2018, in this action FDA made clear that it was targeting online retailers still selling the allegedly violative products.
Third, on the same day, FDA sent letters to the makers of JUUL, Vuse, MarkTen, blu e-cigs, and Logic, the five top-selling national brands. In those letters, FDA requested that the firms respond within 60 days with a "detailed plan, including specific timeframes, to address and mitigate widespread use by minors." FDA suggested a number of approaches, including: (1) discontinuing sales to retailers that have been issued a civil monetary penalty for selling tobacco to minors in the past year; (2) adopting or strengthening programs for retailer surveillance and voluntarily reporting to FDA those firms that have sold to minors; (3) ceasing the sale of products online or demonstrating that the company's online sales methods do not facilitate youth use of e-cigarettes; (4) revising current marketing practices; and/or (5) pulling flavored products from the market pending premarket review by FDA. 
Finally, and most significantly, FDA announced that it would re-examine, and potentially alter, its current compliance policy5 that permits e-cigarette products to remain on the market without authorization through August 8, 2022. Under that policy, manufacturers and importers of newly regulated products that qualify as "new tobacco products" (which likely includes all e-cigarette products) but were on the market on August 8, 2016 (the effective date of the deeming regulation6) are not required to submit premarket submissions for such products until August 8, 2021 (for combustible tobacco products) or August 8, 2022 (for noncombustible tobacco products). Further, products that are the subject of a timely premarket submission are permitted to stay on the market indefinitely pending a final review or filing decision. It is important to note, however, that products on the market pursuant to this compliance policy are nonetheless in violation of the Federal Food, Drug, and Cosmetic Act (FDCA) prohibition on the commercial marketing of a "new tobacco product" without prior authorization from FDA.7
In the September announcement, FDA indicated that the compliance policy could be modified with respect to all e-cigarette products, sub-categories of products, such as flavored and/or "cartridge-based e-cigarettes," or even possibly particular products or brands. FDA also indicated that it was investigating whether manufacturers of certain e-cigarette products may be selling products that were not on the market as of August 8, 2016, and therefore not covered by the compliance policy, but have not gone through premarket review. A month later, FDA made good on this threat by sending letters to 21 manufacturers and importers of more than 40 e-cigarette products that were the subject of complaints regarding marketing status, including Vuse Alto, myblu, Myle, Rubi, and STIG. In those letters, FDA requested information about the first commercial marketing date of the product at issue, and evidence that the product is a deemed product that was on the market on August 8, 2016, and has not been modified since that date.8
Despite expressing great concern about the youth access and appeal issues associated with these products, Commissioner Gottlieb continued to emphasize that "electronic nicotine delivery systems perhaps present[] an alternative for adult smokers who still seek access to satisfying levels of nicotine, but without all of the harmful effects that come from combustion" and that the agency "remain[s] committed to advancing policies that promote the potential of e-cigarettes to help adult smokers move away from combustible cigarettes."9 However, although the continuum of risk approach still holds court among FDA's policymakers, there also appears to be a recognition that the reasons that may cause adult smokers to switch to e-cigarettes may also contribute to youth initiation. That tonal shift was apparent in the Commissioner's observation that "in closing the on-ramp to kids, we're going to have to narrow the off-ramp for adults who want to migrate off combustible tobacco and onto e-cigs."10
FDA has additionally indicated that it intends to use the full extent of its authorities to gather as much information from e-cigarette manufacturers as possible. Likely because recently released data indicate that overall sales of JUUL increased 641% from 2016 to 2017,11 and that JUUL accounted for more than 70% of cartridge-based e-cigarette sales in June 2018, JUUL Labs seems to be the agency's primary target. In April 2018, pursuant to its statutory authority,12 FDA requested from JUUL Labs all documents relating to product marketing, design, public health impact, and consumer complaints or adverse experiences. Apparently unsatisfied, FDA later conducted an unannounced inspection of JUUL Labs headquarters during which it seized "thousands of documents."13  Based on the information provided to FDA by the five companies who received the September 12, 2018, letters as well as the documentation FDA obtained from JUUL Labs, FDA has indicated that it will consider a number of additional steps to address the issues of youth access to e-cigarettes and their appeal to underage consumers.
Potential FDA Actions
Changing the Compliance Policy Allowing E-Cigarettes to Remain on the Market
As noted above, FDA is considering whether to modify its compliance policy that allows e-cigarettes that were on the market on August 8, 2018, to stay on the market at least until 2022. This could be done in a number of different ways. For example, FDA could decide to simply shorten the compliance period for all e-cigarette products from August 8, 2022, to an earlier date. FDA could also withdraw enforcement discretion as of a specified date for particular products, such as those marketed by one or more of five companies who received the letters from FDA, requiring them to obtain premarket authorization prior to continued marketing after that date. Finally, FDA could withdraw enforcement discretion for particular sub-categories of e-cigarette products, such as cartridge-based products or flavored products, requiring them to obtain premarket authorization prior to continued marketing. 
The practical impact of all of these actions would be to require earlier submission of a premarket tobacco product application (PMTA) in order to continue marketing the products at issue or removal of the products from the market pending premarket authorization. In the case of removal of certain sub-categories of products from the compliance policy, FDA would have to clearly define the universe of products covered by this policy change. For example, what is a "cartridge based product?" Would "flavored" products include all products with non-tobacco flavor ingredients or only those with "characterizing" flavors? These may be difficult lines to draw.
In all of these cases, we anticipate that the companies targeted by this policy change would consider filing a lawsuit against FDA, claiming that the change in its enforcement discretion policy violates the Administrative Procedure Act, among other legal theories. On the one hand, agencies may modify or rescind enforcement discretion policies because agencies are free to change course on policy matters so long as they provide a rational explanation.14 On the other
hand, courts have made clear that FDA must treat products similarly unless it has reason not to do so—disparate treatment of similarly situated products without an adequate rationale is arbitrary and capricious.15 FDA potentially may be able to point to youth uptake or appeal data to articulate a basis for distinguishing between flavored and non-flavored products, or perhaps even among particular product form factors, but it might be a more difficult argument to single out specific products like JUUL if the only distinguishing feature is a larger market share. 
Retailer Enforcement Action and Sales and Distribution Restrictions
FDA has emphasized that it is concerned both with youth appeal of and youth access to e-cigarette products. Although it has already issued thousands of warning letters to brick-and-mortar and online retailers alleging violative sales to minors, it is likely that FDA will continue to ramp up its inspections and enforcement targeting underage sales of e-cigarettes. In the case of a retailer's repeated violations within a given time period, FDA can seek civil money penalties (CMPs) or no-tobacco sale orders (NTSOs), the latter of which prohibits the retailer from selling tobacco products for a given amount of time (or indefinitely).16 To date, FDA has issued only around 140 NTSOs,17 but the agency may seek more NTSOs as compliance check inspections become more frequent. FDA has not yet disclosed the amounts of the CMPs it has imposed; however, in a September 21, 2018, letter, Sen. Chuck Grassley, chairman of the Senate Judiciary Committee, requested that information from FDA by October 4, 2018.18  FDA also intends to scrutinize so-called "straw purchases" of e cigarettes, transactions in which an adult makes a large purchase of tobacco products with the intent of reselling to youth through illicit channels. 
In addition, the agency has indicated that it is considering restrictions on online sales of e-cigarette products. As Commissioner Gottlieb has acknowledged on a number of occasions, in order to ban or otherwise restrict online sales of e-cigarette products, FDA would likely need to conduct notice-and-comment rulemaking. Under the FDCA, FDA may by regulation require restrictions on the sale and distribution of tobacco products if the Secretary determines that they would be appropriate for the protection of the public health.19
Online sales of e-cigarette products could also potentially be restricted through federal legislation. Although the Federal Prevent All Cigarette Trafficking Act of 2009 (PACT Act) requires internet and other remote sellers to: (1) verify the age of their customers prior to the sale through the use of commercially-available databases and (2) use a method of delivery that requires verification of the age and identification of the person accepting delivery of the product, the PACT Act currently applies only to cigarettes and smokeless tobacco and not to e-cigarettes.20 It is possible that Congress could pass legislation to amend the PACT Act to also apply to e-cigarettes.
Increasing Public Education
Finally, FDA is focused on closing the youth "on-ramp" through its public education campaigns. In addition to its two ongoing education advertising programs ("This Free Life" and "Fresh Empire"), FDA has expanded its campaign targeted at high schoolers ("The Real Cost") to include messaging about potential harms of e-cigarettes. The "Real Cost" website now contains such statements as "vaping nicotine can change your brain."21 Further, FDA launched "This Is Our Watch," a program to assist retailers and their employees in complying with the age and ID requirements for tobacco sales.22 With respect to the "off-ramp" for adult smokers, however, FDA has still not embarked on an educational campaign to inform adult consumers about the continuum of risk that is the foundation of FDA's comprehensive nicotine and tobacco policy or to clarify the common misperceptions, acknowledged by Commissioner Gottlieb on a number of occasions, about nicotine and cancer.
Looking Forward
Commissioner Gottlieb recently stated: "The technology that might help adults end one addiction cannot pull a generation of kids into a new one."23 To address
the "epidemic" of youth use of e-cigarettes, he also made clear that "everything is on the table."24 In the absence of timely and effective action by FDA, however, there is always the possibility that Congress will step in to address youth access and appeal issues through legislation. Indeed, on August 1, 2018, Richard Durbin and Lisa Murkowski introduced a Senate bill (S.3319) that would provide that an electronic nicotine delivery system component or part shall not contain or use an artificial or natural flavor (other than tobacco) that is a characterizing flavor of the product or its aerosol unless the Secretary issues an order finding that a manufacturer has demonstrated that use of the characterizing flavor: (a) will increase the likelihood of smoking cessation among current users of tobacco products; (b) will not increase the likelihood of youth initiation of nicotine or tobacco products; and (c) will not increase the likelihood of harm to the person using the characterizing flavor.25 And on October 2, 2018, Senators Durbin and Murkowski sent a letter to Dr. Gottlieb urging the agency to "immediately ban kid-friendly e-cigarette flavors."26 It remains to be seen if FDA's ultimate response to the explosion of e-cigarette use among teens will preserve a meaningful pathway for adult smokers to continue to switch. 
Statement from Commissioner Scott Gottlieb, M.D., Protecting American Families: Comprehensive Approach to Nicotine and Tobacco, FDA.gov (Jul. 28, 2017).
 FDA chief calls youth e-cigarettes an 'epidemic', WashingtonPost.com (Sep. 12, 2018) (citing unpublished data from the National Youth Tobacco Survey). At the time of this writing, FDA had not published data.
FDA Commissioner on E-Cigarettes and Public Health Concerns, C-Span.org (Sep. 25, 2018).
Statement from FDA Commissioner Scott Gottlieb, M.D., on new steps to address epidemic of youth e-cigarette use, FDA.gov (Sep. 12, 2018) (hereinafter Statement of FDA Commissioner).
Extension of Certain Tobacco Product Compliance Deadlines Related to the Final Deeming Rule, FDA.gov (August 2018).
Final Rule: Deeming Tobacco Products To Be Subject to the Federal Food, Drug, and Cosmetic Act, as Amended by the Family Smoking Prevention and Tobacco Control Act; Restrictions on the Sale and Distribution of Tobacco Products and Required Warning Statements for Tobacco Products, 81 Fed. Reg. 28974 (May 10, 2016) (expanding FDA's tobacco product authority to all products that meet the statutory definition of "tobacco product," excluding accessories).
See FFDCA §§ 301(a), 903(6) [21 U.S.C. §§ 331(a), 387b(6)].
FDA advances investigation into whether more than 40 e-cigarette products are being illegally marketed and outside agency's compliance policy, FDA.gov (Oct. 12, 2018).
Statement of FDA Commissioner, supra note iv.
Statement of FDA Commissioner, supra note iv.
King BA, Gammon DG, Marynak KL, Rogers T. Electronic Cigarette Sales in the United States, 2013-2017. JAMA. 2018;320(13):1379–1380. doi:10.1001/jama.2018.10488
FFDCA § 904(b) [21 U.S.C. § 387d].
FDA seizes documents in surprise inspection of e-cigarette maker Juul, CNBC.com (Oct. 2, 2018).
See, e.g., Syncor Int'l Corp. v. Shalala, 127 F.3d 90, 94 (D.C. Cir. 1997).
PREVOR v. Food & Drug Admin., 895 F. Supp. 2d 90, 99 (D.D.C. 2012) (citing Indepen. Petroleum Ass'n of Am. v. Babbitt, 92 F.3d 1248, 1258 (D.C.Cir.1996)).
FDA Guidance for Tobacco Retailers – Determination of the Period Covered by a No-Tobacco Sale Order and Compliance with an Order, FDA.gov (August 2015).
CTP Compliance & Enforcement, No-Tobacco-Sale Order (NTSO) Complaints, FDA.gov (last accessed Oct. 4, 2018).
FFDCA § 906(d)(1) [21 U.S.C. § 387f(d)(1)].
15 U.S.C. § 376a(b)(4).
Know the Real Cost of Vaping, TheRealCost.BeTobaccoFree.HHS.gov (last accessed Oct. 4, 2018).
This is Our Watch, FDA.gov (last accessed Oct. 4, 2018).
We cannot let e-cigarettes become an on-ramp for teenage addiction, WashingtonPost.com (Oct. 11, 2018).
Statement of FDA Commissioner, supra note iv.
SAFE Kids Act, S. 3319, 115th Cong. (2018).
Letter from Richard J. Durbin, Lisa Murkowski to Scott Gottlieb, M.D., FDA Commissioner (Oct. 2, 2018).