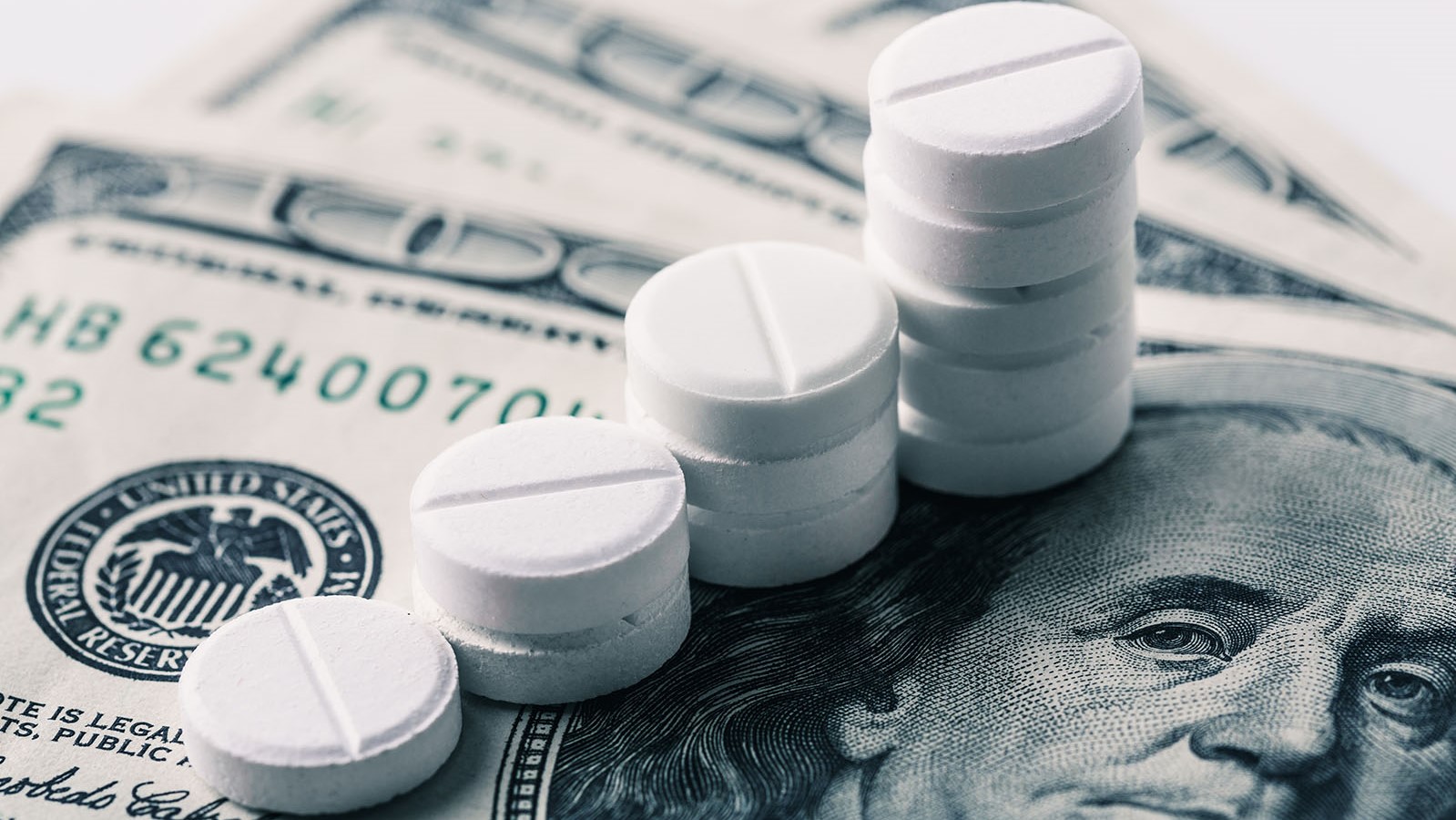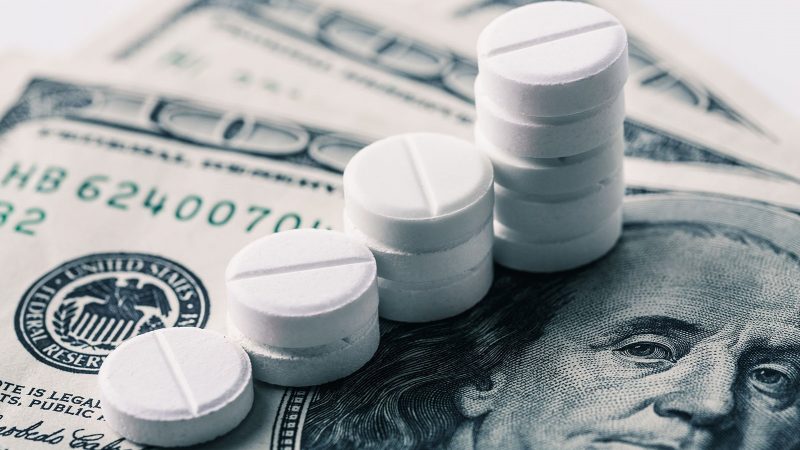 A Storm Is Brewing: What Happened to the Generic Pharmaceutical Anti-Trust Price Fixing Criminal Investigation?
by Kai Peters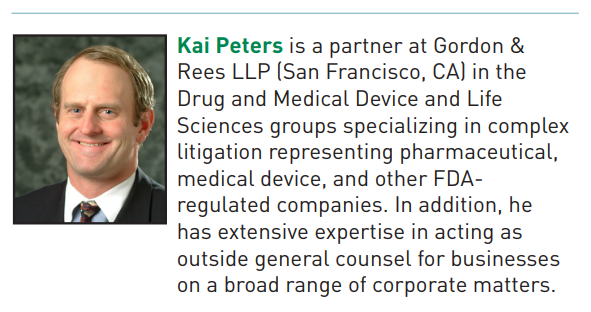 Introduction
Generic pharmaceuticals serve an important, valuable, and irreplaceable role in the healthcare system, making pharmaceutical products available at a fraction of the cost of pharmaceutical products that enjoy exclusivity in the marketplace. Generic pharmaceutical companies operate in a highly competitive environment in which competitors abound. Considering the integral role that generic pharmaceuticals and companies play in our healthcare system, it is no surprise that the pricing of such drugs commands the attention of law enforcement.
One of the most serious and potentially far-reaching investigations in the pharmaceutical arena has been less than a closely guarded secret yet still quite a mystery over the past fours years. The federal investigation involves alleged price-fixing and market-splitting among manufacturers of generic pharmaceutical products. The reported potential damages are in the billions. This article sets forth an overview of the investigation and its progression, related civil cases, and the large-scale prosecutions or ramifications that are anticipated.
The Federal Criminal Investigation
Reportedly, four years ago, in 2014, the Department of Justice began an investigation into the pricing of various generic pharmaceuticals. A federal grand jury is believed to be located in the Eastern District of Pennsylvania. The Department of Justice (DOJ) has been investigating price fixing and market allocation agreements involving numerous generic pharmaceutical products. The exact generic pharmaceuticals that are the subject of the criminal investigation are uncertain. Many drug companies, including Teva, Mylan, and Allergan disclosed in their SEC filings in 2015 and 2016 that they had received grand jury subpoenas.
Results to Date — Criminal Charges Filed
The most significant overt development to date in the federal investigation into generic pharmaceutical price fixing occurred in 2016. DOJ filed its first charges on December 14, 2016, charging the former CEO and former president of a generic pharmaceutical company (Heritage Pharmaceuticals) with price fixing, bid rigging, and customer allocation for doxycycline, an antibiotic, and glyburide, a drug used to treat diabetes. Prosecutors alleged that the executives sought to allocate customers for doxycycline from April 2013 to December 2015 and for glyburide from April 2014 to December 2015 with competing pharmaceutical corporations.1 The individual defendants plead guilty to the federal criminal charges on January 9, 2017.2 According to DOJ, both men have agreed to cooperate in the antitrust probe.3 Although the individual defendants held high level positions as CEO and President, they were considered lower "on the totem pole" and likely provided information regarding a range of subjects helpful to the criminal investigation.
Consistent with many investigations in which the criminal investigation remains ongoing, the actual sentencing continues to be postponed while the investigation continues. The two executives were initially set for sentencing in the U.S. District Court for the Eastern District of Pennsylvania on April 10, 2017; the sentencing hearing was then continued to September 28, 2017, then to March 27, 2018, then to September 25, 2018, and most recently to March 28, 2019.
Raids
DOJ continues to gather evidence. In the fall of 2016, the FBI raided the headquarters of generic pharmaceutical manufacturer Mylan Pharmaceutical in Pennsylvania. The raid was strategically conducted while the CEO of Mylan was otherwise engaged in Washington to testify before Congress on drug prices, specifically the cost of the EpiPen. In 2017, Perrigo Company disclosed that its offices were searched as well.4
State Actions
Following the filing of charges against the two executives in December 2016, and in fact one day after the criminal charges were filed, state attorneys general from 20 states filed a civil suit against six pharmaceutical companies alleging collusion to increase the prices of doxycycline and glyburide. The case was transferred to MDL proceeding In Re: Generic Pharmaceuticals Pricing Antitrust Litigation.5 By May 2017, the aforementioned executives of Heritage Pharmaceuticals entered into settlement agreements in the lawsuit. The executives agreed to provide documents, testimony, and depositions to aid in the investigation in the civil matter.6
A few months later, in November 2017, this civil action expanded to include forty-six state attorneys general (and the Commonwealth of Puerto Rico) upon filing of an amended complaint that month. Possibly signaling the scope and breadth of the federal criminal action, the civil complaint names 18 drug companies, two executives, and over a dozen generic pharmaceutical products and alleges collusion, price fixing, and market splitting effected through trade association and customer conferences, industry dinners, and private meetings.7
It is important to note and appreciate that the filing of a lawsuit does not establish guilt or civil liability. For example, one of the defendants, Mylan, responded that its own internal investigation had not found any evidence of price fixing. And it stood behind its executive named in the complaint, stating that it has "deep faith" in him.8
The extent to which the state attorneys general were acting in concert with the federal authorities is unclear. While they filed their civil suit immediately after DOJ filed its first criminal charges, the state attorneys general have expanded the scope of the civil suit well beyond the criminal charges that are pending. It appears that state attorneys general have uncoupled and eclipsed the preparedness or desire of federal authorities to file any additional criminal charges (at least at this time).
This complex and extensive civil action remains pending and is in its initial stages.
Civil Discovery Stays
Although the Department of Justice has not filed any additional criminal charges since 2016, it has been actively engaged in seeking to delay or stay the state attorneys general and other civil cases that involve alleged price-fixing in the generic pharmaceutical world. For example, on October 27, 2017, DOJ requested that discovery in the state attorneys general civil lawsuit continue to be stayed. According to DOJ, the civil discovery could potentially harm the ongoing federal criminal investigation in that the investigated parties might obtain information to which it would not otherwise be privy. DOJ noted that "[e]vidence uncovered in the criminal investigation implicates other companies (including a significant number of the Defendants here) and individual employees in collusion with respect to doxycycline hyclate, glyburide and other drugs (including a significant number of the drugs at issue here)."9
State and federal actors are not proceeding in lockstep. Importantly, and perhaps not surprisingly considering that the state attorneys general actions had been pending since December 2016, the State Plaintiffs (the attorneys general) filed a motion to instead allow targeted discovery.10 The United States also tellingly emphasized that, "this MDL illustrates how civil litigation can distract companies from addressing criminal exposure in a timely fashion."11
On February 9, 2018, the Court denied the United States cross-motion to stay all discovery and allowed certain targeted discovery to proceed, including, but not limited to, certain third party subpoenas.12
The Time is Drawing Near
Since the filing of criminal charges against the two executives of Heritage Pharmaceuticals, the filing of additional criminal charges has been anticipated, estimated, predicted, and all but promised. Recently, in April 2018, Bloomberg News reported that "U.S. prosecutors are nearing their first charges" in the price-fixing investigation "in the coming months" and "as soon as the summer." It was reported that two companies were on track to be indicted and that another company would plead guilty before the filing of the charges.13 However, to date, no additional criminal charges have been filed against generic pharmaceutical manufacturers, executives, individuals, or anyone else. It is unknown whether there have been difficulties with the investigation or whether the investigation has simply been complex and widespread necessitating a lengthy investigation period. Exposure to pending civil claims may undermine generic pharmaceutical companies' desire and willingness to cooperate, as DOJ noted in its efforts to stay civil discovery. One federal prosecutor stated that companies concerned about leaks to plaintiffs' counsel "may decide not to cooperate with the government at all – or may do so only at a greatly reduced level – not in an effort to evade criminal responsibility, but to manage its potential exposure in private civil damages actions."14 The extent of any cooperation between federal law enforcement and the state attorneys general is unclear. However, as noted, the state attorneys general did oppose the Department of Justice request for a stay of discovery to proceed with their civil litigation claims.
Perhaps recent DOJ statements in May 2018 serve to support a forecast that a storm is brewing and that criminal enforcement proceedings are likely forthcoming. Deputy Assistant Attorney General of the Antitrust Division of the Department of Justice, Bernard A. Nigro, Jr. emphasized the focus on criminal enforcement at an Antitrust in Healthcare Conference and, in particular, with respect to price fixing and market allocations in the generic pharmaceutical realm:
I will start with the area about which we are most concerned — criminal enforcement. Criminal violations are pernicious offenses. Price fixing and naked market allocation agreements are effectively agreements to steal from consumers (whether in the form of higher prices, lower quality, or fewer choices) and have no procompetitive justification.
. . .
For example, the Division's focus on detecting and deterring collusion in crucial industries for U.S. consumers includes an investigation into price fixing, bid rigging, and market allocation agreements in the generic pharmaceuticals industry. Millions of Americans purchase prescription drugs every year to treat acute and chronic health conditions. In 2017, for example, nearly 3.9 billion generic prescriptions were dispensed, accounting for 89% of all prescriptions filled in the United States, but only 26% of drug spend. [citations omitted]. Because so many Americans rely on access to these generic drugs as a more affordable alternative to brand-name drugs, it is critical that those markets remain competitive.
In recent years, there have been large price spikes for certain generic drugs – and the Division's investigation into this market has revealed that some corporations and executives have sought to enrich themselves at the expense of consumers who rely on those critical medications. It is hard to imagine a more brazen antitrust crime than colluding to take money out of the pockets of seniors and others whose health depends on prescription drugs.
Combatting rising healthcare prices has been, and under the new Administration will continue to be, a priority for the Division . . . .15
Those in the healthcare industry would do well to monitor the Generic Pharmaceutical Anti-Trust Price Fixing criminal enforcement proceedings and related civil actions. The developments to date suggest the proceedings are in their infancy; many more years of significant criminal and civil action are likely to follow.
"Former Top Generic Pharmaceutical Executives Charged with Price-Fixing, Bid-Rigging, and Customer Allocation Conspiracies," (December 14,
2016), https://www.justice.gov/opa/pr/former-top-generic-pharmaceutical-executives-charged-price-fixing-bid-rigging-and-customer.
https://www.justice.gov/atr/page/file/1077686/download.
See https://www.justice.gov/atr/case-document/file/931381/download; https://www.justice.gov/atr/case-document/file/931386/download.
"Generic-Drug Companies to Face First Charges in U.S. Probe," David McLaughlin and Drew Armstrong (April 24, 2018) https://www.bloomberg.com/news/articles/2018-04-24/generic-drug-companies-said-toface-first-charges-in-u-s-probe.
An MDL Court is a "Multi-District Litigation" Court in which similar actions are transferred from other jurisdictions in the federal court system so that all are pending before one court.
"Humana sues drugmakers alleging generic price-fixing scheme," Andrew Dunn, Biopharma Dive (August 8, 2018), https://www.biopharmadive.com/news/ humana-sues-drugmakers-alleging-generic-price-fixing-scheme/529667/.
http://ag.nv.gov/uploadedfiles/agnvgov/content/news/pr/pr_docs/2017/2017-10-31_state.ags_proposedamendedcomplaint.pv.pdf.
"Feds may sue generic drugmakers to recover damages:official," Eric Sagonowsky, FiercePharma (January22, 2018), https://www.fiercepharma.com/legal/feds-may-sue-generic-drugmakers-to-recover-damages-official.
See Intervenor United States' Motion to Stay Discovery, In re Generic Pharm. Pricing Antitrust Litig., MDL No. 2724 (E.D. Pa. May 1, 2017), ECF 279.
See Class Plaintiffs' and the Plaintiff States' Joint Cross-Motion to Allow Certain Targeted Discovery, In re Generic Pharm. Pricing Antitrust Litig., MDL NO. 2724 (E.D. Pa. Nov. 9, 2017), ECF 523.
See Cross Motion to Stay Discovery, In re Generic Pharm. Pricing Antitrust Litig., MDL NO. 2724 (E.D.Pa. Nov. 9, 2017), ECF 516-1.
See PRETRIAL ORDER NO. 44, In re Generic Pharm. Pricing Antitrust Litig., MDL NO. 2724 (E.D.Pa. Nov. 9, 2017), ECF 560 Also on October 27, 2017, the Department of Justice filed a motion to stay the proceedings in a matter involving the CEO and President who plead guilty (as discussed above). After a consent motion was then filed in January 2018, the Court issued an order staying all discovery on February 14, 2018.
"Generic-Drug Companies to Face First Charges in U.S. Probe," David McLaughlin and Drew Armstrong (April 24, 2018), https://www.bloomberg.com/news/articles/2018-04-24/generic-drug-companies-said-toface-first-charges-in-u-s-probe.
"State lawsuit offers insight into US DOJ generic drug probe," Leah Nylen and Joshua Sisco (November 2017), https://mlexmarketinsight.com/insights-center/editors-picks/antitrust/north-america/state-lawsuit-offers-insight-into-us-doj-generic-drug-probe.
"A Prescription for Competition," Bernard (Barry) A. Nigro, Jr., Deputy Assistant Attorney General, Antitrust Division, U.S Department of Justice, Remarks as Prepared for the Antitrust in Healthcare Conference, Arlington, VA (May 17, 2018), https://www.justice.gov/opa/speech/file/1064081/download.