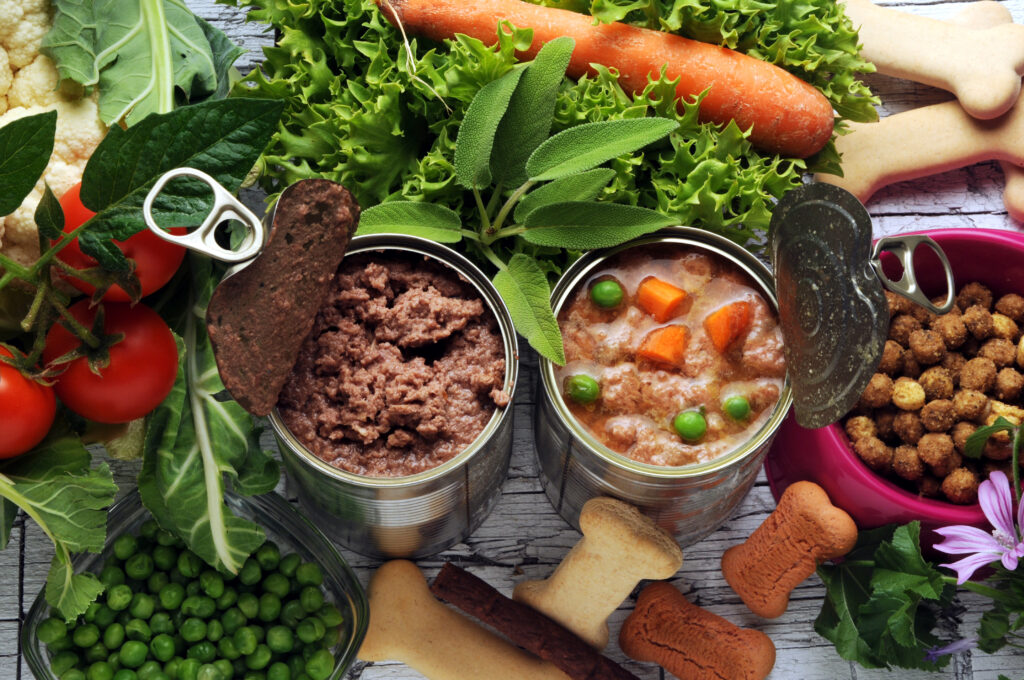 FDA Hosts Virtual Listening Session on Improving Regulation of Animal Foods with Certain Types of Claims
On October 18, 2022, the U.S. Food and Drug Administration (FDA) Center for Veterinary Medicine (CVM) held a virtual listening session on the regulation of animal foods with certain types of claims.[1] Members of the public and stakeholders were invited to comment on FDA's regulation of animal foods with certain types of claims, including claims of environmental benefits such as reduced greenhouse gas emissions from animal digestive processes, enhanced animal health and productivity, and positive impact on animal microbiomes.
In particular, FDA was interested in addressing how the agency could modernize or improve Policy and Procedures Manual (PPM) 1240.3605, what challenges the current regulatory framework presents, and what additional types of claims or ingredients should be considered.[2] FDA also accepted electronic or written comments to the federal regulations docket FDA-2022-N-2015 about the regulation of animal foods with certain types of claims through November 17, 2022.[3]
Background
CVM regulates both food and drugs for animals. Products for animals can meet the legal definition of a food, a drug, or both a food and a drug based on the characteristics of the product, how the product is intended to be used, and what the product claims to do. Animal feeds and foods—including feed for livestock, poultry, or other animals—and pet food are regulated as foods under Section 201(f) of the Federal Food, Drug, and Cosmetic Act (FDCA) and sometimes as food additives under Section 201(s) of the FDCA. Animal drugs are regulated under Section 201(g) of the FDCA.[4]
In September 1998, CVM published PPM 1240.3605, Regulating Animal Foods with Drug Claims, which provides guidance on how FDA will usually regulate products for animals. Nutritional ingredients or products with claims of an intended effect on the structure or function (structure/function claims) of an animal's body are usually regulated as animal feed or food ("regulated-as-foods"). Nutritional ingredients or products with production claims and non-nutritive ingredients or products with structure/function claims are usually regulated as animal drugs ("regulated-as-drugs").
However, some products do not fit clearly within the regulated-as-drugs or regulated-as-foods categories and may be regulated as both. Traditionally, FDA has regulated claims for improving animal production as animal drugs. Claims for improving animal production include claims for increased milk production, increased leanness, and improved growth and efficiency of gains. Because animal foods with these types of claims are regulated as animal drugs, FDA requires premarket approval through its animal drug approval process, which is time-consuming, complex, and expensive for producers. As a result, FDA's policy has tended to stifle producer investment in researching and developing innovative ingredients with such claims.
Now, over 20 years later, FDA is reviewing PPM 1240.3605 to determine if the policy should be updated to reflect evolving scientific knowledge and promote innovation in animal foods with certain types of claims.
Presentations
In the virtual listening session, presentations from stakeholders and members of the public were split into four sessions. A common theme among participants was that FDA's current regulation of animal foods with certain types of claims puts the United States behind many other countries. The European Union and Australia have enacted regulations that allow producers to sell animal foods with certain claims, such as inhibition of methane production, reduced microbial load, improved growth or reproductive performance, improved production, and improved physiological condition, as feed ingredients. FDA's lagging regulation in this space has put American companies and producers at a competitive disadvantage in the global marketplace.
David Farfield, Senior Vice President of the National Grain and Feed Association, argued that if FDA categorized products with demonstrated production, health, and environmental benefits as animal foods rather than animal drugs, new technologies and innovations could reach the market sooner, resulting in both increased efficiencies and environmental benefits in animal agriculture.
Elizabeth Lewis, who spoke for NutraSteward on behalf of FutureFeed, argued that the United States needs to modernize its policy to keep up with the global market and to harmonize the distinction between feed and drugs. The European Union considers  zootechnical additives as any additives used to favorably affect the performance of animals in good health or used to favorably affect the environment. Thus, FDA should regulate feed ingredients that simply support an animal's normal biological process (rather than mitigate, cure, prevent, or treat disease) as food rather than as a drug.
Louise Calderwood, Director of Regulatory Affairs at the American Feed Industry Association (AFIA), stated that some members of AFIA have animal feed ingredient products designed to help farmers be more efficient and support sustainability efforts to feed the growing global population. These products are approved in dozens of other countries. Yet, because of the current policy, these products cannot be submitted to FDA for review as feed ingredients. AFIA urged FDA to update its policy in PPM 1240.3605 to support industry innovation in safe animal food ingredients using existing ingredient review pathways, including the ingredient review process through the Association of American Feed Control Officials and the generally recognized as safe, or GRAS, process.
Meghan Dicks, Regulatory and Scientific Affairs Manager at ADM Animal & Pet Nutrition, argued that FDA should change its policy to allow environmental benefit claims, production claims, and claims about well-being and pre-harvest food safety to be regulated as animal food, so long as the claims are not for the diagnosis, cure, mitigation, treatment, or prevention of disease. Present-day production claims can be fully substantiated because of scientific advancements in the functionality of animal food ingredients since PPM 1240.3605 was published. Regulating such claims as food would provide valuable information to animal food customers, incentivize innovation, and align the United States with international norms and markets. FDA's current position on the regulation of animal foods with certain types of claims stifles innovation and hampers U.S. food producers' ability to compete with global competitors who are not limited to such a narrow definition of animal food. She also argued that FDA's current position that any substance fed to an animal for production purposes is regulated as a drug is inconsistent with the definition of a drug under the FDCA.
Alexia Akbay, founder and CEO of Symbrosia, argued that categorizing feed ingredients with environmental benefits, such as seaweed livestock feed ingredients designed to reduce emissions, as animal feed would help FDA modernize the policy without sacrificing safety protocols.
Cathryn McCandless, Senior Environmental Scientist for the Safe Animal Feed Education Program at the California Department of Food and Agriculture, urged FDA to consider additional claims and ingredients, particularly of methane-reducing product claims, in its review of PPM 1240.3605. California recently passed several state laws that require methane reduction on farms, including methane reduction from livestock animals. Livestock producers are looking for ways to reduce methane production, such as using enteric methane-reducing products. However, safety and efficacy has not been established for many of these products and FDA has not yet evaluated these products. First, she proposed that in reviewing PPM 1240.3605, FDA consider several potential claims, including whether claims of reducing methane emissions should be considered as a drug or a feed, whether reducing methane is a production claim or a structure/function claim, whether the products should be considered nutritive or non-nutritive, and whether some other agency like the U.S. Environmental Protection Agency would be more appropriate to be the one to regulate these products. Second, she proposed a list of ingredients that should be considered in FDA's review of PPM 1240.3605, including red seaweed, 3-NOP, essential oil flavoring, biochar, camelina meal, fatty acids, oregano, tannins, nitrate, cinnamon, garlic, saponins, green tea, Saccharomyces cerevisiae strain 1026, garlic- and citric acid-based feed supplements, Paenibacillus 79R4, and corn hybrids.
Takeaways
Overall, presenters urged FDA to regulate animal foods with certain types of claims as feed ingredients rather than drugs, such as ingredients that inhibit methane production, reduce microbial load, improve growth or reproductive performance, improve production, and improve physiological condition. By regulating animal food with certain types of claims as feed ingredients, the United States will better position its producers to compete in the global marketplace and will increase efficiencies and environmental benefits in animal agriculture—and will thus promote innovation among producers that supports a more sustainable future.
[1] FDA Virtual Listening Session on the Regulation of Animal Foods with Certain Types of Claims, U.S. Food & Drug Admin. (Oct. 18, 2022, 8:00 AM ET), https://www.fda.gov/animal-veterinary/workshops-conferences-meetings/fda-virtual-listening-session-regulation-animal-foods-certain-types-claims-10182022.
[2] U.S. Food & Drug Admin., Ctr for Veterinary Med., Policy and Procedures Manual 1240.3605: Regulating Animal Foods with Drug Claims (1998), https://www.fda.gov/media/69982/download.
[3] Nonrulemaking Docket: FDA Virtual Listening Session on the Regulation of Animal Foods with Certain Types of Claims, Regulations.gov, https://www.regulations.gov/docket/FDA-2022-N-2015.
[4] 21 U.S.C. § 321(f)–(g), (s).