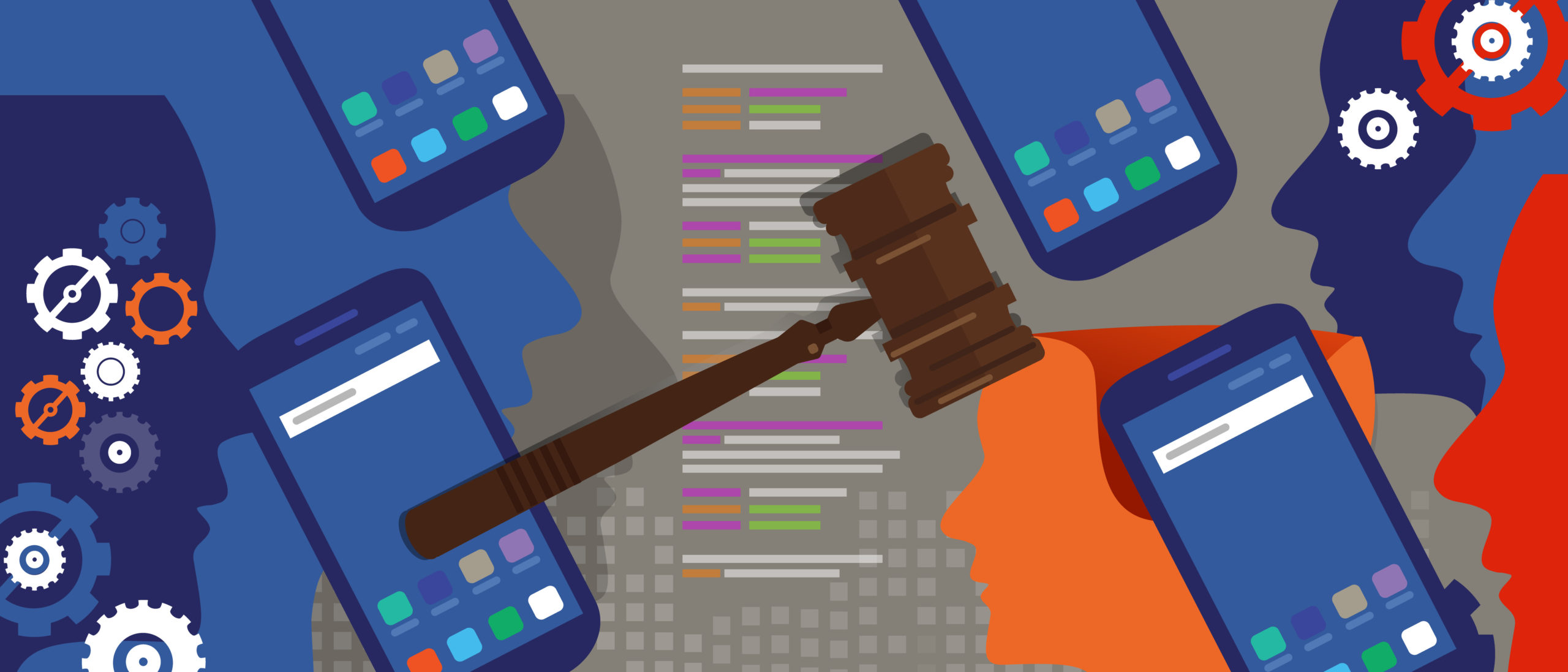 Going Up the Chain: Escalation of Significant Issues in Life Sciences Companies
By Peter Lindsay, Nathan Sheers, and Jesselyn Pe
Introduction
Life science companies today face constant regulatory and public scrutiny of their activities. News headlines regularly highlight issues related to clinical trial holds, data integrity, product quality issues and recalls, and side effects discovered during postmarketing experience. These headlines underscore the importance of systems that ensure timely escalation of significant issues so that management can resolve or mitigate the underlying problem well before it becomes a significant issue. In this article, we examine available regulatory guidance related to escalation, how issues are escalated typically, and common challenges to consider when implementing or enhancing escalation processes.
Regulatory Guidance Related to Escalation
Regulatory direction about escalation has grown significantly over time. In 1978, the U.S. Food and Drug Administration (FDA) implemented Good Manufacturing Practice (GMP) regulations that required companies to establish procedures "to assure that the responsible officials of the firm . . . are notified in writing of [certain] investigations . . . , any recalls, reports of inspectional observations issued by [FDA], or any regulatory actions relating to good manufacturing practices.[1] At the time of its implementation, FDA defended this requirement by noting that responsible corporate officials already had a rigid duty under the Park doctrine to be aware of, and to take action in response to, conditions that might lead to a violation of GMP requirements.[2] This regulatory emphasis on management responsibility and notification has continued to expand over time. In 1996, FDA framed a series of requirements for "management with executive responsibility" as part of its Quality System Regulation (QSR) for medical devices.[3] These requirements included management reviews that were intended to bring important quality system data before management on a regular basis.[4]
More recently, FDA has adopted internationally harmonized guidance that also emphasizes the need for appropriate management to be informed of a variety of issues including, for example:
Product quality and pharmaceutical quality system issues[5]
Audit findings and corrective actions[6]
Reports of on-site and/or centralized clinical trial monitoring[7]
FDA has certainly called out in GMP Warning Letters company management that have, in the Agency's view, failed to ensure adequate, global, or timely corrections to 483 inspectional observations. But the intent of FDA's requirements, and certainly the goal of companies' escalation processes, is to avoid such enforcement by identifying and resolving issues before they become more significant problems.
Formal Escalation Channels
To implement FDA's guidance related to management notification, many companies have adopted procedures and formal processes that require notification of specific events. These events frequently include GxP-significant triggers such as critical manufacturing deviations, Out of Specification (OOS) test results that potentially implicate product on the market (e.g., stability results), major audit or regulatory inspection findings, data integrity violations, significant clinical trial deviations, or identified pharmacovigilance trends or signals. Company procedures often require notification to specific management of such events, and the events may feed into other formal processes such as management review meetings and field action boards. Frequently these notification requirements are formally documented, which provide evidence that the company has implemented the process. In many companies, personnel are also given the option to report some issues anonymously through, for example, employee hotlines that allow open and anonymous communication.
In addition to issues identified internally, companies have developed processes to receive and escalate issues identified from third-party relationships like suppliers and contractors. Written supplier and contractor quality agreements often specify what issues need to be reported, as well as when and how the contractor will need to report the information.
Informal Escalation Channels
It is important to recognize, however, that formal escalation processes must be supported by informal processes that are not necessarily required by procedure or do not result in formal documentation. These informal escalation channels include emails, telephone calls, in-person discussions in which employees communicate issues to their supervisors, and supervisors raise concerns with their managers. Individuals may use these processes for issues, sometimes significant, that are not part of the formally designated list in the Management Notification procedure. They may also use these informal processes to notify management more quickly of significant events or to determine whether an event qualifies for formal escalation.
In recent years, both FDA and life science companies have focused more on these informal processes as part of a larger emphasis on "quality culture." For example, in its 2014 Quality Culture Survey, the Parenteral Drug Association (PDA) found that certain behaviors, including "speak[ing] up for quality culture," were associated with a higher "quality maturity."[8] Similarly, as part of its Quality Metrics Initiative, the International Society of Pharmaceutical Engineers (ISPE) looked into, among other things, employees' openness and willingness to report quality issues to management as indicative of an organization's strong quality culture.[9] These initiatives underscore the growing acceptance that these informal processes play an important role in supporting effective escalation of issues.
Although companies have adopted formal management notification procedures for some time, it is necessary to also consider how the formal channels intersect with the company's informal channels. For example:
Which issues are escalated through which channels?
Where does decision-making occur?
Are channels used in a purpose-driven, optimized manner?
What challenges exist to effective escalation within each channel?
Is the evidence of escalation documented and reviewable?
Answering these questions may help companies understand where their escalation processes could be further refined.
Challenges to Effective Escalation
Life science companies face a number of challenges as they seek to implement effective processes for escalation of important issues. This section discusses a number of typical challenges. This list cannot be comprehensive because many challenges depend upon the nature of the company, its products, and other factors, such as prevailing cultural norms in the market where the company operates.
Resources
Notification to management procedures can be resource-intensive to implement as they frequently require consistent, written documentation demonstrating that the issues have been investigated and the escalation requirements have been met. In addition to training resources to ensure employee understanding and compliance with the requirement, many companies have implemented automated workflows to reduce the significant burdens of writing escalations (e.g., emails) and retaining records of these communications. Establishing functioning processes may not be enough, however. At large companies or facilities, the sheer volume of required escalations may necessitate additional management time or resources to review the notifications or prioritize the notifications that merit additional review or follow up. For effective implementation, it is not enough that management receive notification of a significant event. There must also be resources, time, or opportunities to evaluate the information and possible follow-up actions, as needed.
Perceptions of Company Priorities
Another challenge to effective escalation stems from situations where employees perceive that management notification of particular events conflicts with other company goals or priorities. For example, requirements to report and investigate significant deviations may be in tension with goals to increase production efficiency or output, because they may result in the need to consider rejecting or reworking product. Even quality-related goals, such as "right the first time" initiatives, need to be balanced carefully with messaging that encourages issues to be identified and raised to management. This tension may be more acute in facilities where broader cultural norms make it more challenging to raise potentially negative information or information that is understood to impede the supervisor's or company's goals.
Management Approach and Feedback
Supervisors and front-line managers play a critical role in identifying and triaging events for management notification. Challenges can arise in management notification if employees feel that their supervisors are not accessible or react too negatively to events meriting escalation. In some cases, employees may feel that they should not escalate events so as to not add work for their supervisors, who may already be extremely busy. Similarly, in some instances employees stop escalating concerns because prior escalated events were not addressed, or employees perceived that their concerns were either being ignored or management did not want to hear such information. It is important to consider whether the escalation processes provide positive acknowledgement and feedback to those initiating the notification. This feedback may be formal or informal, but it is critical for employees to know that the escalated information has been received and is being evaluated.
Process and Organizational Understanding
Other challenges to effective escalation include key players who may not have a good understanding of relevant requirements, processes, and organizational roles. For example, notification and escalation procedures necessitate training to help employees understand not only "what" needs to be escalated but also "why" the escalation is needed. Understanding that timely escalation is necessary to meet regulatory reporting timelines, including, for example, those associated with Field Alert Reports (FARs) and expedited vigilance reports, may help employees appreciate the escalation deadlines and the need for timeliness. Even in instances when an event is not required to be reported to a regulatory agency, however, it is still important for employees to understand why such issues need to be escalated internally (e.g., purposes of tracking and trending processes).
Process understanding is also important for the underlying operations. Employees sometimes hesitate to raise issues with supervisory or quality unit representatives if they feel that the representatives do not have sufficient understanding of the underlying process or issues (e.g., manufacturing process). They may conclude that such representatives cannot assess adequately the event for potential escalation. Supervisory or other representatives do not need to be process experts, but they should be sufficiently knowledgeable of the underlying process to be able to assess the impact of the event and communicate that knowledge to others. With this background, they can support the reporter in determining whether the event qualifies for further management notification and how that escalation should occur.
Lack of a solid understanding of organizational roles, particularly that of the quality unit, can also present challenges to escalation. In some cases, operational or business employees may not understand or appreciate the role of the Quality Unit in assessing the impact of an event or change, either internally or from a third-party vendor, and may decide that escalation is not needed based on their understanding of the event. While these individuals may even be considered the subject matter experts, their judgment cannot replace, of course, the responsibilities of other functions, such as the Quality Unit. Good understanding of and respect for the different organizational roles can lead to more purpose-driven escalation.
These issues are also important to consider from a third-party perspective. Third-party vendors experience similar challenges to escalating issues. The company should regularly verify the effectiveness of the notification process, both within relevant vendor organizations and between the vendor and the company during audits.
Evaluation, Decision-Making, and Follow Up
Notification processes frequently focus on driving information up the chain, but equally significant is the need to evaluate this information, make appropriate decisions, and execute on the follow up, where needed. While these aspects of the escalation process are beyond the scope of this article, a number of points are helpful to highlight.
Risk Management
Regulatory guidance continues to focus on risk management principles and processes as embodied, for example, in ICH Q9, Quality Risk Management.[10] Other guidelines have been updated to more fully incorporate these principles into various aspects of the quality management system.[11] As companies consider their notification and escalation processes, they should also evaluate how these processes intersect with their risk management procedures. Escalated issues should be considered a source of risk to assess and formally document, as appropriate, in the company's management of risk.
Feedback on Corrective and Preventive Actions
In many cases, escalated issues will result in follow-up actions that may be apparent to those who identified the issue as the processes or procedures they use may be the subject of continuous improvement efforts. But in other cases, the follow-up actions may not be as apparent. Ensuring that front-line employees receive feedback on the results of the company's assessment, where appropriate, will encourage future, purpose-driven escalation (rather than simply a "paper" exercise).
Conclusion
Management's responsibility will remain a focus of the U.S. FDA and other regulators. It is critical then that companies implement effective notification or escalation processes that help ensure management receives the information necessary to prioritize resources and take appropriate follow-up action, as needed. The issues discussed in this article represent only a sample of the challenges companies face as they strive to implement effective escalation processes. Companies should carefully consider what challenges might be applicable to their products, processes, and personnel. Recognizing these challenges can help better focus attention on elements that will enhance both informal and formal notification. By regularly assessing and considering the challenges to these processes, companies can ensure that their management notification processes are timely and effective.
[1] 21 C.F.R. § 211.180(f).
[2] Current Good Manufacturing Practice in Manufacture, Processing, Packing, or Holding, 43 Fed. Reg. 45,014, 45,068 (Sept. 29, 1978).
[3] 21 C.F.R. § 820.20 (2020).
[4] 21 C.F.R. § 820.20(c) (2020).
[5] FDA Guidance for Industry: Q10 Pharmaceutical Quality System (April 2009), Section III.E., available at https://www.fda.gov/media/71553/download.
[6] FDA Guidance for Industry: Q7 Good Manufacturing Practice Guidance for Active Pharmaceutical Ingredients (Sept. 2016), Section II.D., available at https://www.fda.gov/media/71518/download.
[7] FDA Guidance for Industry: E6(R2) Good Clinical Practice: Integrated Addendum to ICH E6 (R1) (March 2018), Section 5.18.6(e), available at https://www.fda.gov/media/93884/download.
[8] Presentation by Denyse Baker, PDA Director of Science and Regulatory Affairs, Aspiring to Measure Quality Culture (June 14–16, 2017) at 5, available at https://www.fdanews.com/ext/resources/files/Conference2/PQC17Presentations/Baker-FDANews-Pharma-Quality-Congress-June-2017.pdf.
[9] ISPE Quality Metrics Initiative: Quality Metrics Pilot Program (June 2016), Wave 2 Report at 92, available at https://www.regulations.gov/document?D=FDA-2015-D-2537-0096.
[10] FDA Guidance for Industry: Q9 Quality Risk Management (June 2006), available at https://www.fda.gov/media/71543/download.
[11] See, e.g., FDA Guidance for Industry: Q10 Pharmaceutical Quality System (April 2009), Section II.E.2., available at https://www.fda.gov/media/71553/download.