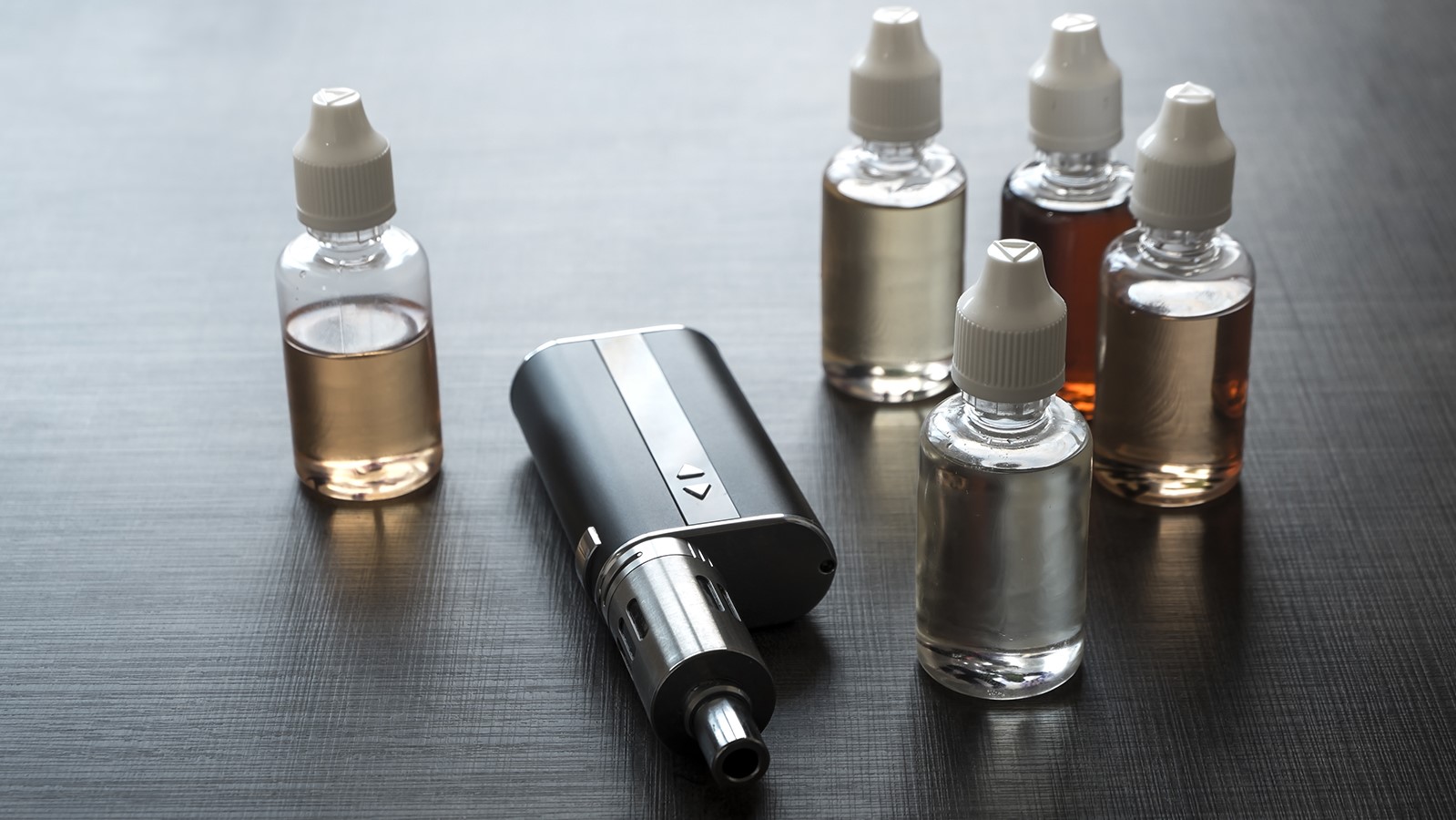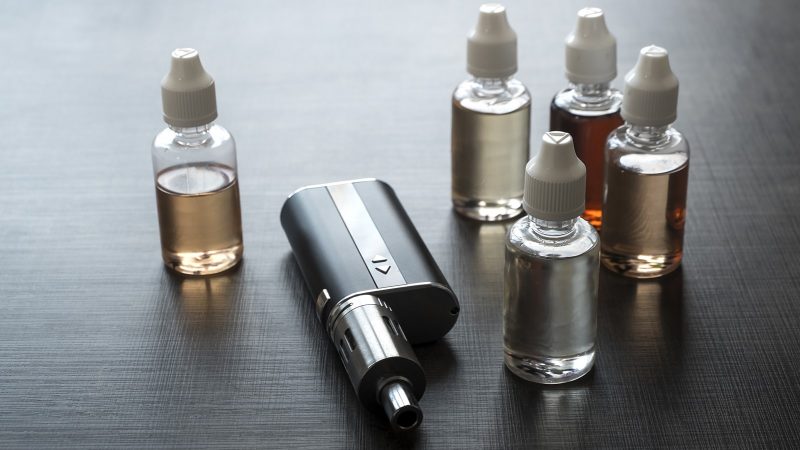 Spotlight on Tobacco | Future Developments in the Regulation of Electronic Nicotine Delivery Systems: Potential Over-the-Counter Pathway
by Azim Chowdhury and Samuel Jockel
In 2009, Congress passed the landmark Family Smoking Prevention and Tobacco Control Act (TCA), amending the Food, Drug and Cosmetic Act (FDCA) to give the U.S. Food and Drug Administration (FDA) authority to regulate the manufacture, sale, distribution, and marketing of tobacco products. The enactment of the TCA coincided with the introduction of new, reduced-harm products—namely, e-cigarettes or Electronic Nicotine Delivery Systems (ENDS)—that have since transformed the tobacco industry.
Today, although they are not made with or contain tobacco per se, FDA has deemed ENDS that utilize tobacco-derived nicotine, and their components and parts, to be regulated tobacco products, subject to the TCA's requirements, along with cigarettes, smokeless tobacco, roll-your-own tobacco, and other deemed product categories such as cigars, hookah and pipe tobacco.1
FDA also maintains authority to regulate nicotine-containing products, including ENDS, as drugs or medical devices if they are marketed in a manner that triggers such classification. In this regard, FDA has recently indicated that it is exploring ways in which ENDs may be regulated as over-the-counter (OTC) nonprescription drugs.
Historical Regulation of Non-Tobacco Recreational Nicotine Products
Prior to the enactment of the TCA, FDA historically took the position that any non-tobacco product with added nicotine was a drug, even when marketed for recreational use and without specific claims of smoking cessation or other therapeutic benefit.   For example, in the 1980s, Advanced Tobacco Product, Inc. (Advanced Tobacco) brought the Favor Smokeless Cigarette (Favor) to market.2  The Favor was marketed as a "revolutionary new cigarette" that gave "customers tobacco flavor and satisfaction with no smoke."  The Favor consisted of a tube of cellulose acetate wrapped with cigarette paper that was filled with liquid nicotine blended with flavor enhancers used in traditional cigarettes. When air was drawn through the tube, users inhaled a colorless, odorless vapor that tasted like a cigarette.  The product's marketing materials and promotional literature included the "FAVOR Story":
FAVOR® smokeless cigarettes…the revolutionary new cigarette that gives your customers tobacco flavor and satisfaction with one major difference.  No Smoke.  FAVOR® looks and feels just like a cigarette, and it gives the tobacco pleasure and satisfaction of a cigarette.  But you don't light FAVOR® – so there's no smoke, no tar or carbon monoxide as with burning tobacco. 
Instead of tobacco leaf, FAVOR® contains tobacco flavor and a small amount of nicotine.  When you inhale, these ingredients are released, providing tobacco taste and satisfaction… A FAVOR® cigarette is depleted when you no longer get the "smoking" sensation of pleasure and satisfaction.
Although Advanced Tobacco did not promote their product as a smoking cessation tool or make any drug claims, but rather as a recreational, non-therapeutic nicotine product that could provide a less harmful way for smokers to continue "smoking," FDA asserted that the product was an unapproved new drug that could not be sold without FDA premarket approval.  Specifically, the agency's February 9, 1987 Warning Letter to the manufacturer alleged that the Favor "is a nicotine delivery system intended to satisfy nicotine dependence and to affect the structure and one or more functions of the body.  Because of its intended uses, Favor is a drug as defined within section 201(g) of the Federal Food, Drug and Cosmetic Act (Act)."
Advanced Tobacco never challenged the Warning Letter and ceased all distribution of the Favor.  Over the next several years, FDA took similar positions that other non-tobacco "nicotine delivery" products such as the Nicogel Tobacco Hand Gel, nicotine lollipops, nicotine lip balm, nicotine water and, at least initially, e-cigarettes that contain nicotine, were unapproved new drugs.  In fact, in the mid-1990's FDA attempted to regulate traditional cigarettes and smokeless tobacco products as drug delivery devices; that rule was struck down by the Supreme Court in FDA v. Brown & Williamson Tobacco Corp., which held that Congress had not intended that customarily marketed (i.e., recreational) tobacco products be subject to FDA's drug authority.3
FDA Position on Nicotine after the Tobacco Control Act
During the decade following the Supreme Court's decision in FDA v. Brown & Williamson, industry, public health stakeholders, and lobbyists worked with Congress to amend the existing FDCA to include tobacco products—ultimately resulting in the TCA.
"Tobacco product" is broadly defined in Section 900 of the TCA to include "anything made or derived from tobacco intended for human consumption, including components, parts and accessories," which captures a host of tobacco- and nicotine-containing products. However, when the TCA was enacted, it only gave FDA immediate authority over certain categories of tobacco products, i.e., cigarettes, cigarette tobacco, smokeless tobacco, and roll-your-own tobacco, but the TCA also permitted FDA to use its rulemaking authority to "deem" other tobacco products to be regulated pursuant to the TCA.
As noted above, FDA—following its established approach to non-tobacco nicotine products—initially argued that ENDS that contain tobacco-derived nicotine were drug delivery devices. In October 2008, the agency issued an import alert, resulting in the seizure of a number of e-cigarette shipments from China on the basis that they were unauthorized new drugs. Several of those e-cigarette manufacturers sued FDA, arguing that their products, marketed and labeled for "smoking pleasure," rather than for therapeutic or smoking cessation purposes, were actually tobacco products under the new law, and not drugs.  In December 2010, the U.S. Court of Appeals for the D.C. Circuit ruled in favor of the plaintiffs and held that so long as e-cigarettes contain nicotine derived from tobacco and are marketed only for recreational purposes, they were indeed tobacco products, and not drugs, and subject to FDA's authority once deemed.4 
On August 8, 2016, FDA's "Deeming Rule" became effective. As required by the rule, all new tobacco products must comply with a host of TCA regulatory requirements such as registration, ingredient listing, warnings, age-restrictions and, most critically, premarket authorization for any new products first marketed or modified after the February 15, 2007 "grandfather date." With respect to premarket authorization, because there are no known grandfathered ENDS, all such products, including those that have been on the market for years, are required to obtain FDA marketing authorization through the Premarket Tobacco Product Application (PMTA) process. Under the agency's current premarket review "compliance policy," which it has recently indicated it may be reconsidering for certain types of e-cigarettes,5 manufacturers of deemed noncombustible tobacco products such as ENDS that were on the market when the Deeming Rule went into effect have until August 8, 2022 to submit PMTAs, and can remain on the market through that date and pending FDA review.6 New ENDS intended for introduction to the U.S. market after August 8, 2016 require up-front PMTA-authorization.
Obtaining PMTA authorization is a high bar and expected to cost millions of dollars per application. This is because the legal standard requires a manufacturer to demonstrate that the new product is "appropriate for the protection of the public health." This "public health" standard requires assessing the product's impact on the population as a whole, including the impact the new product will have on the likelihood that people will stop using tobacco products (cessation), as well as start using them (initiation).7 FDA has recommended a vast array of data be developed to meet this standard, including nonclinical, clinical (i.e., human), and long-term studies.8
New FDA Rule Clarifying Drugs vs. Tobacco Distinction
In order to address confusion surrounding exactly when a product that contains tobacco-derived nicotine is intended to be a therapeutic drug or a recreational tobacco product, FDA recently promulgated a rule, "Clarification of When Products Made or Derived From Tobacco Are Regulated as Drugs, Devices, or Combination Products; Amendments to Regulations Regarding 'Intended Uses,'" which became effective on March 19, 2018 (the amendments to the "intended use" regulations are currently delayed until further notice). The new rule "reiterates" that a product made or derived from tobacco will be subject to FDA's medical product (i.e., drug) authority, and not its tobacco authority, if it is intended (a) for use in the diagnosis of disease or other conditions, or in the cure, mitigation, treatment or prevention of disease, including use in the cure or treatment of nicotine addiction (e.g., smoking cessation), relapse prevention, or relief of nicotine withdrawal symptoms; or (b) to affect the structure or any function of the body in any way that is different from effects related to nicotine that were commonly and legally claimed in the marketing of cigarettes and smokeless tobacco products prior to March 21, 2000 (the date of the Supreme Court's decision in FDA v. Brown & Williamson).9
Disease/Therapeutic Claims
Manufacturer claims related to "smoking cessation in the context of curing or treating nicotine addiction and its symptoms" would bring a product within the disease prong of the drug or device definition under this new rule. This would include claims, for example, that an ENDS can help a smoker quit or treat their nicotine addiction. Indeed, FDA is clear that it considers smoking cessation claims to "create a strong suggestion of intended therapeutic benefit" that would be difficult to overcome. Beyond smoking cessation or quit claims, any claims that a product may be used to diagnosis, cure, mitigate, treat or prevent of disease (particularly tobacco-related disease) would cause a product made or derived from tobacco to be a medical product. 
Structure/Function Claims
Claims that a tobacco product affects the "structure or function" of the body in any way related to the effects of nicotine may also trigger FDA's drug authority. FDA's new rule states that the only nicotine structure/function claims permissible are those that were customarily used by tobacco companies to market cigarettes and smokeless tobacco prior to March 21, 2000—the date of the U.S. Supreme Court decision in FDA v. Brown & Williamson. In other words, claims that were commonly and legally made in the marketing of cigarettes or smokeless tobacco prior to March 21, 2000 will not cause products made or derived from tobacco to be marketed as medical products. 
Permissible structure/function claims could relate to satisfaction, pleasure, enjoyment, or refreshment. Additionally, claims that a particular tobacco product will provide the same effects as another tobacco product may be acceptable. FDA offers several examples of such claims, such as "get your nicotine fix" or "provides smokers the same delight, physical and emotional feelings."10
On the other hand, statements that a product can "relieve tension" or "promote weight loss" would be considered structure/function claims that are related to the pharmacological effects of nicotine but that were not commonly and lawfully used prior to March 21, 2000. Absent evidence to the contrary, FDA would likely consider products subject to those claims to be medical products. 
Potential OTC Regulation of ENDS
The ENDS generally available today, such as e-cigarettes and personal vaporizers are marketed for recreational use (encouraging smokers to "switch" to vaping as a recreational alternative does not appear to be viewed by FDA as a cessation claim), and so are regulated by FDA as tobacco products. But, their ability to actually help smokers quit cigarettes is undeniable. The Centers for Disease Control and Prevention (CDC) recently found that ENDS are among the most used quit-smoking tool.11 Moreover, U.S. cigarette smoking rates have continued to fall dramatically, alleviating fears of a potential "gateway" effect from vaping, and is now at its lowest point in history, amongst both adults12 and adolescents.13
A company seeking to market an ENDS as an actual smoking cessation tool (i.e., with smoking cessation claims) such as the nicotine gum or patch would need FDA premarket approval as a "drug," because smoking cessation claims trigger the first prong of the drug or device definition, described above. Such FDA approval generally requires demonstrating, typically through significant nonclinical and clinical evaluations, that a product is "safe and effective" for its intended use. The process of getting a drug approved for a particular indication is complicated, takes many years, and can also cost millions of dollars. New medical products are also approved for a particular indication, virtually always requiring a prescription. With adequate data (both safety, effectiveness and consumer label comprehension), some drugs, including several NRTs, have been able to make the "Rx-to-OTC" switch.
But recent statements by FDA Commissioner Dr. Scott Gottlieb appear to indicate that FDA is considering a potential OTC pathway for certain ENDS. Last year, Commissioner Gottlieb penned an FDA Voice Blog with Center for Tobacco Products (CTP) Director Mitch Zeller and the Center for Drug Evaluation and Research (CDER) Director Janet Woodcock on FDA's comprehensive approach to tobacco and nicotine to advance medicinal NRTs.14 Opening the door to regulating ENDS as OTC drugs, FDA leadership wrote:
"When it comes to the discussion around transitioning current smokers to safer alternatives for the delivery of nicotine, a lot of public debate, to date, has been placed on the potential for modified risk tobacco products like [ENDS] and e-cigarettes. FDA also sees compelling opportunities to explore additional opportunities for the development of new and improved products that can be sold as new drugs, typically as over-the-counter pharmaceuticals."
Earlier this year, Commissioner Gottlieb again indicated that FDA is "looking very actively" at whether the agency could bring e-cigarettes into the OTC drug regulatory pathway, which "would give us many more tools to look at both safety and benefit, and study whether or not an e-cigarette actually does promote smoking cessation and also give us many more tools to actually study the toxicology associated with it and see what effects it might have on the lung."15
FDA's Regulation of OTC Drugs
The history of FDA's establishment of the OTC drug pathway has its roots in 1962 when the FDCA was amended to require all drug manufacturers demonstrate the safety and effectiveness of their drugs before approval.16 The term "new drug" is defined in section 321(p) of the FDCA, in part, as any drug that is not generally recognized as safe and effective, or has become so recognized, but has not been used to a material extent or for a material time.17 All new drugs must be approved before marketed. As noted above, a product whose intended use falls within the definition of "drug," and which is also a "new drug," must obtain premarket approval from FDA through submission of a new drug application (NDA) or an abbreviated NDA (ANDA). 
In light of the new efficacy requirement for drug approval, in 1972, FDA established the OTC drug monograph system to handle the high number of drugs already on the market which had not gone through the NDA process to prove safety and effectiveness.18 According to FDA, "OTC drug monographs are a kind of 'recipe book' covering acceptable ingredients, doses, formulations, and labeling. Many of these monographs are found in section 300 of the Code of Federal Regulations. Once a final monograph is implemented, companies can make and market an OTC product without the need for FDA pre-approval. These monographs define the safety, effectiveness, and labeling of all marketing OTC active ingredients."19
Today, through the OTC monograph system, FDA reviews products by therapeutic category rather than individually.20 A three-phase public rulemaking process results in the establishment of standards (drug monographs) for an OTC therapeutic drug class. If an OTC drug meets the standards set out in a monograph, it is considered generally recognized as safe and effective (GRASE) and therefore not subject to FDA premarket approval. 
In an effort to reform the regulation of the OTC monograph system, the Over-the-Counter Monograph Safety, Innovation, and Reform Act of 2018 was introduced in the U.S. Senate on January 17, 2018.21 A version of the Senate bill passed the U.S. House of Representatives (H.R. 5333) on July 16, 2018. The Senate bill would replace the current OTC rulemaking procedures with an administrative order process, whereby through initiation by the agency or at the request of a requestor (i.e., any person or group of persons marketing, manufacturing, processing, or developing a drug), FDA could issue an administrative order determining whether there are conditions under which specific drugs, classes of such drugs, or combinations of such drugs are generally recognized as safe and effective. Notably, the Senate bill would create an incentive to bring innovative OTC products to consumers, granting two years of exclusivity to makers of innovative OTC products.
Novel Nicotine Replacement Therapy: New Developments
Congressional action on reforming the OTC drug monograph system comes on the heels of new developments with NRTs—several of which are currently sold as OTC drugs. FDA has approved three types of nicotine-containing OTC NRTs—nicotine gum, transdermal nicotine patch, and nicotine lozenge.22 FDA has also approved two types of prescription NRTs—nicotine nasal spray and nicotine inhaler.23 Besides the lozenge formulation, which was approved in 2002, all of these products have been approved for over 20 years, and all of these products were originally approved through the NDA process.24
FDA has taken several steps in its stated goal to re-evaluate and modernize the agency's approach to the development and regulation of NRT products that are regulated as drugs.25 As part of this effort, in September 2017, FDA established the Nicotine Steering Committee—a collaboration between CDER, CTP, and the Office of the Commissioner to focus on the use of therapeutic nicotine for combustible tobacco product cessation.26 In addition, a public hearing on FDA's approach to evaluating the safety and efficacy of NRT products was held on January 26, 2018.27
Most recently, on August 3, 2018, FDA's CDER issued a draft guidance entitled, "Nonclinical Testing of Orally Inhaled Nicotine Containing Drug Products."28 The guidance provides sponsors of NDAs with recommendations on the nonclinical information necessary to support development and approval for orally inhaled nicotine-containing products. A second draft FDA guidance on smoking cessation products is slated for release this fall. In discussing these efforts, Commissioner Gottlieb noted, "this work is aimed at creating a more flexible framework that enables the development of safe and effective product innovations that have the potential to be helpful in assisting smokers quit combustible cigarettes and improve their health."29
Future Considerations
As it currently stands, the PMTA process presents a significant barrier to market entry for ENDS deemed as tobacco products. When FDA's premarket review compliance policy for these products comes to a close, whether in August 2022 or sooner, thousands of e-cigarettes on the market not subject to PMTAs will be adulterated. While pharmaceutical companies may already be developing ENDS with claims that will need drug approval, Dr. Gottlieb's comments may be an invitation to other companies in the recreational ENDS industry that they, too, consider the relative benefits of making NRT claims vs. overcoming the challenges of PMTA clearance.
So, what will the OTC pathway look like, and if created, will it be a viable alternative to the existing PMTA process for the thousands of small businesses that make up the ENDS industry? The OTC monograph process allows FDA to review a large number of similar products by therapeutic category, but no monograph currently exists to cover treatment for tobacco dependence.30 Looking back at when FDA first established the monograph system, in its Final Rule, FDA observed:
Practically all of the thousands of OTC drugs now marketed are compounded from only an estimated 200 active ingredients which are used either alone or in varying combinations. Many thousands of these drugs are readily comparable in that the labeling is similar and the active ingredients are the same, or are essentially the same, but are present in slightly different dosages.31
Interestingly, the same landscape exists for the ENDS industry today: most products on the market contain liquids with similar ingredients and use common delivery device features.  As such, FDA could create an OTC monograph for e-liquids, for example, which would create a standardized predicate e-liquid that all products would compare against, and require Harmful and Potentially Harmful Constituents (HPHCs) testing, toxicity analysis, and compliance with pharmaceutical GMPs, etc.  Ultimately, such a system has the potential to create a uniform approach towards FDA regulation of ENDS products as drugs, which will be aided by Congress' action in streamlining the OTC drug monograph system. 
Unfortunately, a prerequisite to monograph status is that the products covered by the monograph are GRASE. The legislative changes being contemplated would not alter that requirement. General recognition of the safety of inhaled ENDS components in the foreseeable future is unlikely. FDA's ability to manage products covered by OTC monographs is in need of enhancement, but the legislative changes being contemplated would not eliminate the biggest obstacle to issuing a monograph for ENDS.
As another indicator of FDA's intentions, the agency's guidance on nonclinical testing of inhaled nicotine drug products provides some insight into the requirements for sponsors seeking to market ENDS as drugs: toxicology testing and submission of information on components of the product, inhalation studies, assessment of product impurities, etc.32 But, the guidance raises more questions than answers: what level of nicotine and duration of the treatment period will be acceptable to FDA? What would be the "effectiveness" endpoint for an ENDS? And ultimately, will FDA approve a product that delivers nicotine, whose use could persist long term?33
If FDA does establish an OTC pathway for ENDS, pharmaceutical companies with prior experience navigating the complex and costly FDA drug approval process for NRTs, and whose products are competing with recreational ENDS on the nicotine market, would certainly be better positioned to navigate that regulatory scheme compared to the thousands of small businesses that make up the vaping industry today. Nevertheless, recreational ENDS manufacturers should eep a close watch on the potential for an OTC drug option either as an alternative to or in addition to a PMTA tobacco product clearance. Ultimately, it remains to be seen whether FDA can develop a clear OTC pathway for ENDS, and what types of companies would be able to take advantage of it. 
81 Fed. Reg. 28974 (May 10, 2016).
See Favor Smokeless Cigarettes Regular – vintage American Cigarette Pack. CIGARETTE COLLECTOR,(Apr. 04, 2017), http://cigarettecollector.net/2017/04/04/favor-smokeless-cigarettes-regular-vintage-american-cigarette-pack/#content-container.
See FDA v. Brown & Williamson Tobacco Corp. et al., 529 U.S. 120 (2000).
Sottera, Inc. v. U.S. Food and Drug Admin., 627 F.3d 891 (D.C. Cir. 2010).
U.S. Food & Drug Admin., FDA News Release, FDA Takes New Steps to Address Epidemic of Youth E-Cigarette Use, Including a Historic Action Against More Than 1,300 Retailers and 5 Major Manufacturers for Their Roles Perpetuating Youth Access (Sept. 12, 2018), https://tinyurl.com/yaf4mw8g.
Guidance for Industry: Extension of Certain Tobacco Product Compliance Deadlines Related to the Final Deeming Rule (Revised) (August 2017), https://www.fda.gov/downloads/TobaccoProducts/Labeling/RulesRegulationsGuidance/UCM557716.pdf.
21 U.S.C. § 387j(c) (2018).
FDA's Draft Guidance on PMTAs for Electronic Nicotine Delivery Systems, FDA.GOV (May 2016), https://www.fda.gov/downloads/tobaccoproducts/labeling/rulesregulationsguidance/ucm499352.pdf.
21 C.F.R. § 1100.5 (2017). This is slightly different from the drug definition in the FDCA, which defines "articles intended for use in the diagnosis, cure, mitigation, treatment, or prevention of disease," as well as "articles (other than food) intended to affect the structure or function of the body" to be drugs. See section 201(g)(1) of the FDCA.
82 Fed. Reg. 2200 (January 9, 2017).
Brad Rodu, CDC: E-cigarettes more popular than FDA-approved quitting aids. RSTREET (Apr. 19, 2017), https://www.rstreet.org/2017/04/19/cdc-e-cigarettes-more-popular-than-fda-approved-quitting-aids/. 
Niall McCarthy, Poll: U.S. Smoking Rate Falls To Historic Low [Infographic], FORBES (Jul. 26, 2018, 07:45 AM), https://www.forbes.com/sites/niallmccarthy/2018/07/26/poll-u-s-smoking-rate-falls-to-historic-low-infographic/.
Teresa W. Wang, Andrea Gentzke, Saida Sharapova, Karen A. Cullen, Bridget K. Ambrose, Tobacco Product Use Among Middle and High School Students — United States, 2011–2017, CDC WEEKLY, (Jun. 8, 2018,), https://www.cdc.gov/mmwr/volumes/67/wr/mm6722a3.htm.
Gottlieb, S. et al., (2017). Advancing Medicinal Nicotine Replacement Therapies as New Drugs – A new step in FDA's comprehensive approach to tobacco and nicotine. [Blog] FDA Voice, https://blogs.fda.gov/fdavoice/index.php/2017/11/advancing-medicinal-nicotine-replacement-therapies-as-new-drugs-a-new-step-in-fdas-comprehensive-approach-to-tobacco-and-nicotine/ [Accessed 13 Sep. 2018].
Angelica LaVito, FDA May Consider Over-the-counter Regulation for e-Cigarettes, CNBC (March 28, 2018, 4:06 PM) https://www.cnbc.com/2018/03/28/fda-may-consider-over-the-counter-regulation-for-e-cigarettes.html.
The Drug Efficacy Amendment of 1962, 76 Stat. 780 (codified as amended at 21 U.S.C. § 301).
The United States Federal Food, Drug, and Cosmetic Act § 321(p).
37 Fed. Reg. 85 (Jan. 5, 1972).
Drug Applications for Over-the-Counter (OTC) Drugs, FDA.GOV (Jan. 7, 2015), https://www.fda.gov/drugs/developmentapprovalprocess/howdrugsaredevelopedandapproved/approvalapplications/over-the-counterdrugs/default.htm.
Id.
Over-the Counter Drug Safety, Innovation, and Reform Act, S. 2315, 115th Cong, (2018).
82 Fed. Reg. 56759 (November 30, 2017).
Id.
Id.
U.S. Food and Drug Administration (FDA) Statement from FDA Commissioner Scott Gottlieb, M.D., on New Steps the Agency is Taking to Support the Development of Novel Nicotine Replacement Drug Therapies to Help Smokers Quit Cigarettes, FDA. GOV, (Aug. 3, 2018), https://www.fda.gov/NewsEvents/Newsroom/PressAnnouncements/ucm615740.htm?utm_campaign=08032018_Statement_FDA%20statement%20on%20developing%20new.
U.S. Food and Drug Administration (FDA) Website, Nicotine Steering Committee, FDA.GOV (Sept. 13, 2018), https://www.fda.gov/AboutFDA/CentersOffices/OfficeofMedicalProductsandTobacco/ucm587918.htm.
U.S. Food and Drug Administration (FDA) Website, Public Meeting on FDA Approach to Evaluating Nicotine Replacement Therapies, FDA.GOV (Sept. 13, 2018), https://www.fda.gov/NewsEvents/MeetingsConferencesWorkshops/ucm580561.htm.
U.S. Food and Drug Administration (FDA) Draft Guidance, Nonclinical Testing of Orally Inhaled Nicotine-Containing Drug Products Guidance for Industry, FDA.GOV (Sept. 13, 2018), https://www.fda.gov/ucm/groups/fdagov-public/@fdagov-drugs-gen/documents/document/ucm615575.pdf.
U.S. Food and Drug Administration (FDA) Statement from FDA Commissioner Scott Gottlieb, M.D., on New Steps the Agency is Taking to Support the Development of Novel Nicotine Replacement Drug Therapies to Help Smokers Quit Cigarettes, FDA.GOV (Aug. 3, 2018), https://www.fda.gov/NewsEvents/Newsroom/PressAnnouncements/ucm615740.htm?utm_campaign=08032018_Statement_FDA%20statement%20on%20developing%20new.
Dept. of Health and Human Services Food and Drug Admin., 113th Cong., Report to Congress: Innovative Products and Treatments to Achieve Abstinence from Tobacco Use, Reductions in Consumption of Tobacco, and Reductions in the Harm Associated with Continued Use, at 7 (Apr. 22, 2013), http://wayback.archive-it.org/7993/20161022200459/http://www.fda.gov/downloads/Drugs/GuidanceComplianceRegulatoryInformation/UCM348930.pdf.
37 Fed. Reg. 86 (Jan. 5, 1972).
While the data requirements needed for approval of a New Drug are substantial, applications can be filed under the procedure at Section 505 (b)(2) of the FDCA and rely on the vast data already in FDA's possession with regard to the existing NRT approvals.
In 2013, FDA announced a revision to the "Drug Facts" labeling of OTC NRT products, which removed the recommendation that use of the NRT be stopped after a specific duration of use. 78 Fed. Reg. 19718 (April 2, 2013). In its announcement, FDA acknowledged that the agency did not identify any safety risks associated with longer-term use of NRTs (longer than 12 weeks) in the published literature. Id. FDA noted that as an approved NRT, nicotine inhalers are available by prescription only and are therefore outside the scope of the notice. Id. For the prescription nicotine inhaler (NICOTROL® Inhaler), the recommended duration of treatment is 3 months, after which patients may be weaned from the inhaler by gradual reduction of the daily dose over the following 6 to 12 weeks. 82 Fed. Reg. 56759 (Nov. 30, 2017).