With the ever-increasing number of states legalizing cannabis for medical and recreational use, many have been asking how FDA's regulatory paradigm might apply to this burgeoning industry. During this webinar, speakers will provide an overview of the current state of regulation and explore how it intersects with FDA-regulated products. The implications for clinical research being conducted for INDs and NDAs, as well as issues related to edibles and dietary supplements, such as good manufacturing practices, will be discussed.
Jonathan A. Havens, Associate, Saul Ewing LLP
Colin Mudd, National Compliance Director, MC Management LLC
Douglas Throckmorton, Deputy Center Director for Regulatory Programs, CDER, FDA
Moderated by Emily Leongini, Associate, Arent Fox LLP
Internet Explorer and Microsoft Edge are not supported by the checkout process.
Please use Chrome, Firefox, or Safari.  If you are unable to use these browsers, please contact us at 202-371-1420 or [email protected] and we will assist you.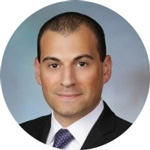 JONATHAN HAVENS is an associate at Saul Ewing and Vice Chair of the firm's Food and Beverage Practice.  He counsels clients on regulatory, compliance, enforcement, and transactional matters related to products regulated by, among others, the U.S. Food and Drug Administration (FDA), the Federal Trade Commission (FTC), the U.S. Department of Agriculture (USDA), and the U.S. Drug Enforcement Administration (DEA).  Beyond this work, Jonathan's experience extends to matters involving a wide array of state and municipal agencies, state attorneys general, and district attorneys.  Companies in the life sciences, food and beverage, consumer health care products, cosmetics, tobacco, and medical cannabis industries, among others, turn to Jonathan for advice on how to get and keep their products on the market.  He advises companies throughout the product life cycle, including product development, formulation, manufacture, distribution, and promotion.  Before entering private practice, Jonathan served as a regulatory counsel with FDA, where he focused on compliance and enforcement related to promotion, advertising, and labeling.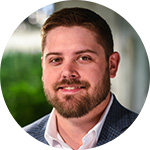 COLIN MUDD is the National Compliance Director at MC Management LLC.  He has been in the Colorado cannabis industry since 2009. He has held roles in the retail, cultivation and manufacturing sides of multiple businesses.  He has been compliance director for 3 years at incredibles in Colorado where they have 3 cultivation facilities and one manufacturing facility for infused products. He also oversees compliance for incredibles manufacturing in Nevada, California and Oregon and has been active in the rulemaking process for recreational cannabis laws in Colorado and Nevada.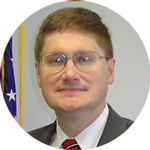 DOUGLAS THROCKMORTON is the Deputy Director for Regulatory Programs of CDER at FDA. In this role, Dr. Throckmorton shares the responsibility for overseeing the regulation of research, development, manufacture and marketing of prescription, over-the-counter, and generic drugs in the United States. He is committed to ensuring that the benefits of approved drugs outweigh their known risks. Dr. Throckmorton received his medical degree from the University of Nebraska Medical School and completed his residency and fellowship at Case Western Reserve University and Yale University, respectively. Prior to coming to the FDA in 1997, he conducted basic science research and practiced medicine at the Medical College of Georgia, Augusta, Georgia and Augusta Veterans Administration Hospital.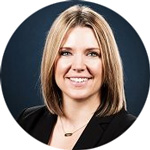 EMILY LEONGINI is an associate in Arent Fox's Washington, DC office. As a member of the firm's FDA Practice, Emily focuses her practice on an array of highly regulated products, including laws governing prescription, generic, and over-the-counter drugs, dietary supplements, foods, alcoholic beverages, and cannabis. Before joining Arent Fox, Emily worked at the FDA for nearly six years, first in the Center for Drug Evaluation and Research and most recently in the Office of Regulatory Affairs. Before joining the FDA in 2009, she worked for a boutique administrative litigation firm, focusing on matters of food safety. Emily earned a JD from American University, Washington College of Law, a Master of Public Policy from the University of Southern California, and BA from the University of Texas at Austin.