FDCA Statutory Supplement, 2021 (2nd Edition)
Edited by Emily K. Strunk, William A. McConagha, Jennifer L. Bragg, and Deborah M. Shelton
Softbound | 700 pages
Print ISBN | 978-1-935065-93-7 
E-Book ISBN | 978-1-935065-94-4 
The FDCA Statutory Supplement, 2021 (2nd Edition) is an indispensable tool for FDA law practitioners. This publication provides cross-referencing of the numerous legislative amendments with the original statute, facilitating quick research and citation, and highlights recent changes through simple formatting. The appendix contains relevant portions of related statutes. This edition is updated to incorporate pertinent sections of the CARES Act and other statutory amendments since the 2018 edition. This publication is available in both print and e-book versions.
Please note that we are experiencing shipment delays of our printed texts due to COVID-19. We encourage individuals to consider our e-book options, which are usually available within one business day.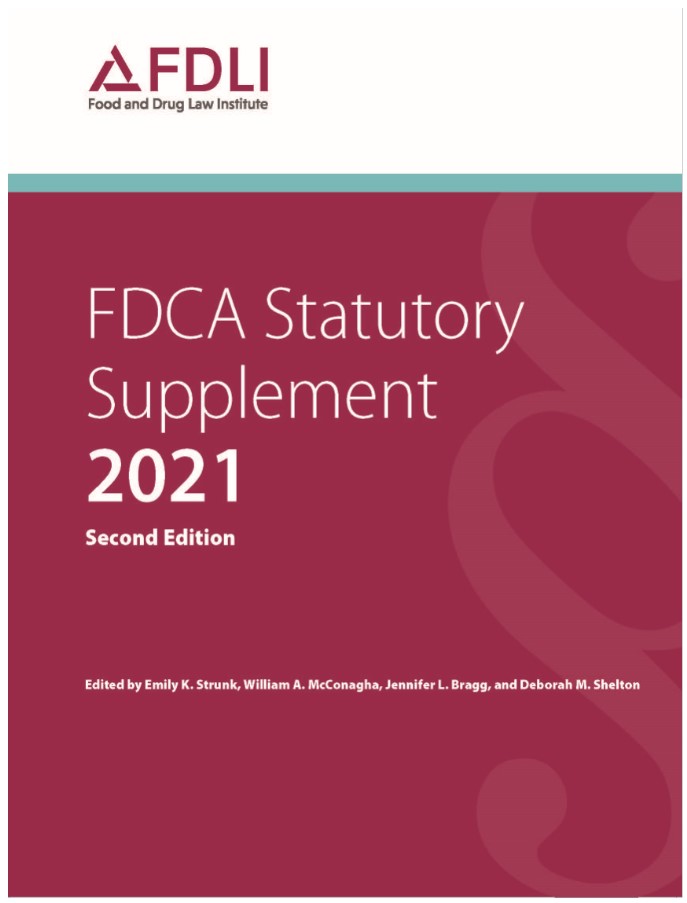 Member
+$50 for nonmembers
+$50 to add Print or E-Book at Checkout
Internet Explorer and Microsoft Edge are not supported by the checkout process.
Please use Chrome, Firefox, or Safari.  If you are unable to use these browsers, please contact us at 202-371-1420 or [email protected] and we will assist you.