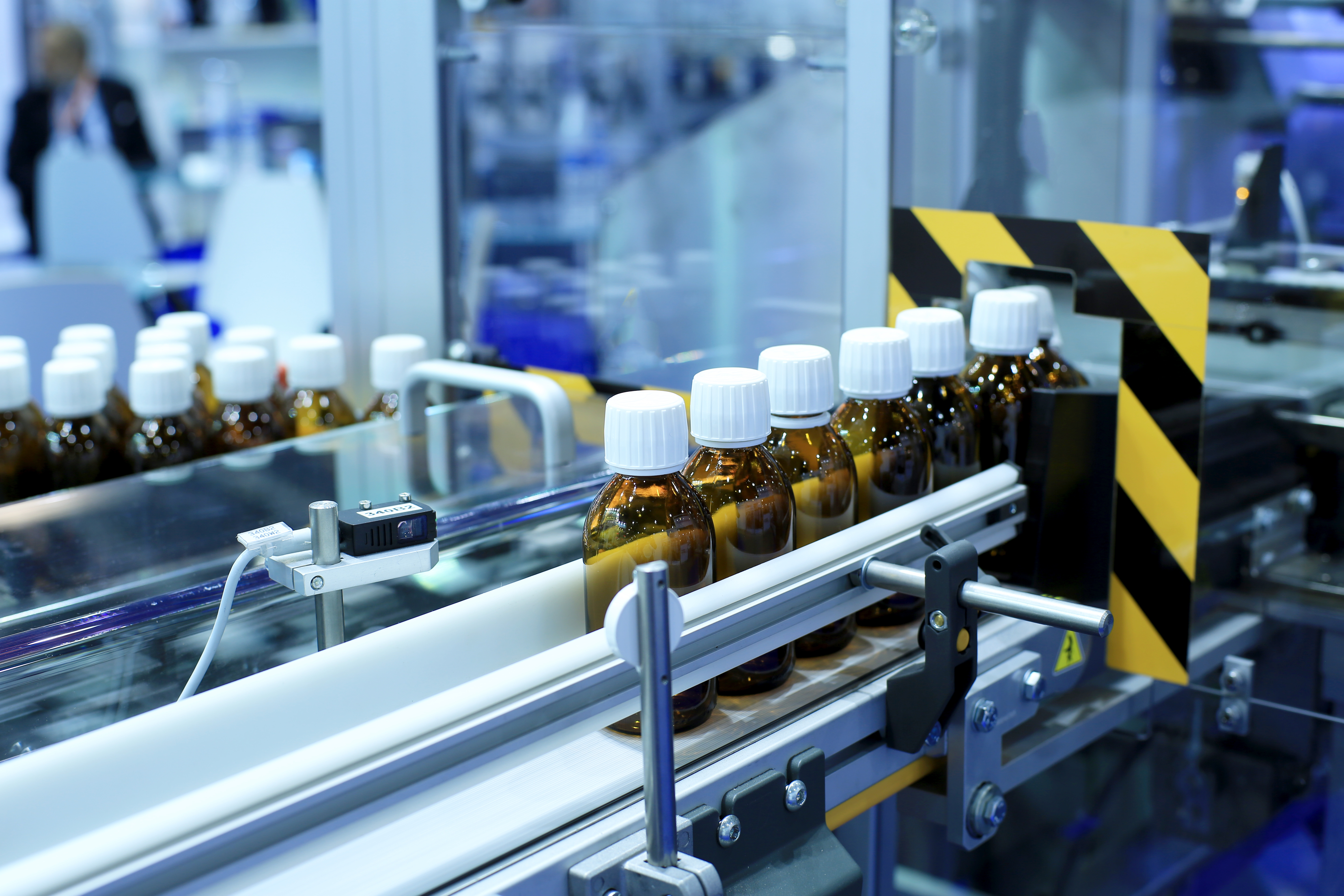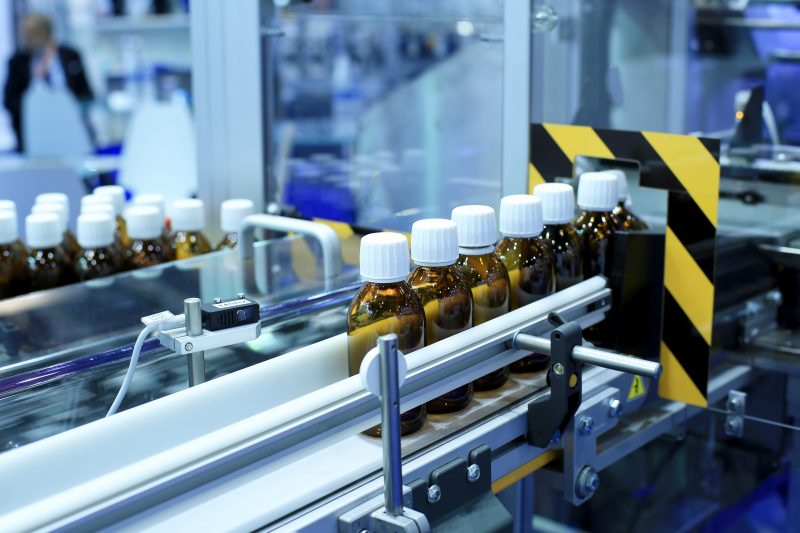 Continuous Manufacturing in Pharma: FDA Perspective
By Neha Mookuparambil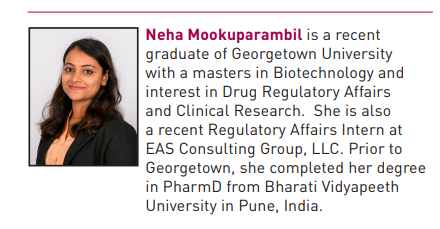 A variety of industries have successfully adopted and proven continuous manufacturing (CM) as a highly automated production technique, that integrates multiple production steps for faster and more economical manufacturing. In the pharmaceutical industry, the concept of CM is not new, though it is increasingly being considered by manufacturers looking to streamline processes.
The Food and Drug Administration (FDA) has been promoting and pushing for the implementation of CM processes with aims to improve product quality and address many of the underlying causes of drug shortages and recalls. FDA released a draft guidance, "Quality Considerations for Continuous Manufacturing," in February 20191 for branded, generic, and over-the-counter drugs, which furthered FDA's effort and support for adopting modern manufacturing processes in the pharmaceutical industry. This draft guidance aims to provide clarity on FDA's current thinking about CM and help resolve potential problems manufacturers may come across while implementing this new technology.
Batch Manufacturing vs. Continuous Manufacturing
The pharmaceutical industry has relied on batch manufacturing techniques for over fifty years. This traditional process is performed in a stepwise, start-and-stop manner. Each stage, such as blending raw materials, formulating, and packaging, is performed as a discrete step, and each step has its own quality check. This process helps the industry adhere to regulatory requirements, but the pauses between each step greatly increase production time and exposure to inefficiencies and human errors. A batch manufacturing process can be time-consuming, taking days to weeks until the final product is made, and this process requires large-scale equipment.
CM, on the other hand, is a process where materials are continuously fed to a closed system and subjected to various process steps like physical and chemical manipulation within the system. This system is based on modern process controls and monitoring that provides for real-time monitoring. CM saves a considerable amount of time in production and reduces the likelihood of human errors. Additionally, this process can address drug shortages as CM is faster and can run over an extended period of time. CM would need less physical space and has the potential to need less manpower and fewer costs to run.
FDA Perspective
FDA is utilizing its regulatory guidance tools and reviewer discretion to help drive the use of innovative and modern approaches, such as CM, in the pharmaceutical industry as a part of its mission to protect and promote public health. The agency expects the industry to adopt modern production technologies (such as CM and process analytical technology) to decrease Continuous Manufacturing in Pharma: FDA Perspective product quality issues; reduce manufacturing costs; and streamline the review, release, and response to potential quality issues in an effort to make medications safer, increase quality, and remain available to the patient. "Pharmaceutical cGMPs for the 21st Century: A Risk-Based Approach"—an initiative by FDA—was launched in 2002 to encourage the adoption of modern technological advances by the pharmaceutical industry. One goal of the initiative is to support early adopters of innovative technology with regulatory review, compliance, and inspection policies in the pharmaceutical industry.
FDA understands that in order to facilitate and encourage industry to invest in this and other emerging technologies, it will be required to commit its own limited resources to do so. To date, FDA appears firmly ensconced with the concept and has demonstrated a willingness to apply significant time and resources to develop the proper scientific standards, program guidances, and enforcement policies to support its implementation for the benefit of manufacturers. FDA has encouraged open communication between manufacturers and the Agency for an enhanced application review for products made by CM methods in order to help manufacturers overcome challenges with implementation. As part of its support, FDA has committed to providing clear guidance on process control and design strategies to meet regulatory requirements while utilizing these processes. Additionally, it can provide guidance on how a CM platform can be used in the manufacturing of multiple products in order to provide assurance to developers about the expected payoffs from these investments.
Vertex, Johnson & Johnson, and Eli Lilly are some of the first adopters of CM. Less than four years ago, there was only one approved product manufactured using CM. Today, there are four companies manufacturing five approved products using CM. In addition, twenty companies have engaged with FDA to develop and implement CM processes.
To further support the implementation of CM, FDA released a draft guidance document on "Quality Considerations for Continuous Manufacturing" for the industry in February 20192 . The guidance highlights FDA's current thinking on CM. It aims to provide more clarity, predictability, and quality around the adoption of these systems in the development of branded, generic, and over-the-counter drugs, including those submitted in New Drug Applications (NDAs) and Abbreviated New Drug Applications (ANDAs). The guidance caters to scientific and regulatory considerations that are specific or unique to CM. Some of the considerations include process dynamics, batch definition, control strategy, pharmaceutical quality system, scale-up, stability, and the bridging of existing batch manufacturing to continuous manufacturing.
FDA's latest draft guidance also aims to support efforts with global regulatory authorities to encourage the adoption of CM. In order to further the objective on a global scale, FDA also proposed to develop a guidance on CM with the International Council for Harmonization of Technical Requirements for Pharmaceuticals for Human Use (ICH). This proposal was accepted by the ICH and together they aim to finalize the guidance by 2021. FDA believes that the harmonized guidance will help advance the brand and generic drug industries ability to obtain approvals for products manufactured using CM processes in multiple regions. Also, to be noted, FDA has requested additional funding to support advancing CM as part of the President's 2020 budget.
The pharmaceutical industry has been slow in its adoption of modern technologies like CM largely due to costs and regulatory concerns. FDA presumes that manufacturing will change in the next twenty-five years as current manufacturing practices are abandoned in favor of cleaner, more flexible, and more efficient CM capabilities. FDA appears committed to dedicating its resources and enforcement discretion to ease the fears of industry and support their transition into this exciting new era. CM has the promise to provide great strides in the development and production of pharmaceuticals. As FDA works towards the development of a documented regulatory process, early adopters are rapidly requesting consideration from FDA as they strive to implement innovative techniques into their production line and streamline procedures to take full advantage of this new production technique.
1. https://www.fda.gov/regulatory-information/search-fdaguidance-documents/quality-considerations-continuousmanufacturing
2. https://www.fda.gov/regulatory-information/search-fdaguidance-documents/quality-considerations-continuousmanufacturing
3. https://ispe.org/pharmaceutical-engineering/ispeak/
continuous-osd-manufacturing-product-patient-perspective
4. https://www.fda.gov/news-events/press-announcements/fdastatement-fdas-modern-approach-advanced-pharmaceuticalmanufacturing
5. https://www.fda.gov/news-events/press-announcements/
fda-statement-fdas-modern-approach-advancedpharmaceutical-manufacturing
6. https://www.fda.gov/news-events/press-announcements/
fda-statement-fdas-modern-approach-advancedpharmaceutical-manufacturing
7. vhttps://www.fda.gov/news-events/press-announcements/fdastatement-fdas-modern-approach-advancedpharmaceutical-manufacturing