The premier conference for the food and drug law community, the FDLI Annual Conference addresses complex legal, regulatory, compliance, and policy issues in all facets of the FDA-regulated industry. The two-day event provides in-depth discussions and analyses on a wide variety of timely topics by bringing together experts from the federal government, industry, the private bar, non-profits, patient and consumer advocates, consulting organizations, and academia.
Conference Highlights:
Hear FDA's 2019 strategic priorities directly from the FDA Commissioner, Chief Counsel, Center Directors, and other key leaders within the Agency
Join more than 800 high-level colleagues in food and drug law to hear different viewpoints, shape policy, and advance understanding
Select from nearly 30 breakout sessions covering advanced topics the latest in legal, regulatory, compliance, policy, marketing, and related issues
Learn from more than 100 well-known officials and experts
Hear about the Top Cases in Food and Drug Law
Network and build relationships with seasoned law, regulatory, compliance, marketing/advertising, and management professionals
Call For Proposals
What are cutting-edge issues affecting your industry or clients? We invite you to help build the program by submitting a topic you would like to see addressed during the Conference. Advanced topics are encouraged. We welcome multiple submissions from one submitter and/or organization – please fill out a form for each topic you would like to submit. Your time and input are appreciated.
 Proposal Submission Timeline
September 14: Call for Proposals opens.
November 1: Call for Proposals closes.
Mid-January: Those who submitted proposals will be notified of their submission's status.
 Guidelines
Please keep in mind all submissions will be treated as recommendations, and proposals may be modified or combined to best suit the needs of our audience.
All submissions must be received through the submission portal.
Speaking opportunities are generally reserved for FDLI members.
Register by February 7 and SAVE
Industry & Firms
+$500 for nonmembers
+$200 after 02/07/19
+$100 after 03/21/19
Non-Profit
+$200 for nonmembers
+$200 after 02/07/19
+$100 after 03/21/19
Government
+$200 for nonmembers
+$200 after 02/07/19
+$100 after 03/21/19
Academic
+$200 for nonmembers
+$200 after 02/07/19
+$100 after 03/21/19
Student
student registration
full-time students only
transcripts required
  
Does Your FDLI Membership Qualify You for a Complimentary or Discounted Registration?
Member manufacturers, suppliers and distributors with more than $1 billion in sales as well as member law firms get one complimentary registration as part of their annual membership dues. Member manufacturers, suppliers and distributors with less than $1 billion in sales get one registration at 50% off as part of their annual membership dues. To take advantage of these opportunities, please contact us.
To ensure that FDLI is able to provide you with a seat, materials, and meals, please register for programs at least 48 hours in advance. While onsite registration is available on a "space-available" basis; late registrants are not guaranteed materials or meals.
You can transfer your registration to another person at your organization for no cost by notifying us of the change. If you notify FDLI in writing at least five business days prior to the meeting, you can cancel your registration for a full refund (less a $75 fee). Refunds will be applied against the original form of payment.  
Last Year's Agenda
A preliminary agenda will be announced by late January. If you would like to be notified when the agenda is posted, please let us know.
Planning Committee
Co-Chairs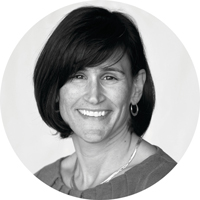 Amy Norris
Chief Counsel, Clif Bar & Company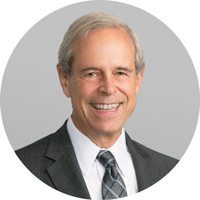 William Schultz
Partner, Zuckerman Spaeder LLP
Committee Members
Azim Chowdhury, Partner, Keller and Heckman LLP
Dean R. Cirotta, President & COO, EAS Consulting Group, LLC
James N. Czaban, Partner, DLA Piper LLP
Kathleen Hoke, Professor & Director, Network for Public Health Policy and Center for Tobacco Regulation,
University of Maryland Carey School of Law
Brenda Huneycutt, Director, Regulatory Innovation, FasterCures
Madeleine M. McDonough, Partner and Chair, Shook, Hardy & Bacon LLP
John A. Murphy, Deputy General Counsel, Biotechnology Innovation Organization
Adora Ndu, Executive Director, Regulatory Policy, Research & Engagement, BioMarin Pharmaceutical Inc.
Vernessa Pollard, Partner, McDermott Will & Emery
Stuart Pape, Shareholder, Polsinelli PC
Cassie Scherer, Principal Legal Counsel, Corporate Legal Regulatory, Medtronic
Jesse J. Sevcik, Sr. Director, Global Government Affairs, Elanco Animal Health
Julia (Julie) Tierney, Senior Policy Advisor for Strategic Planning and Legislation, CBER, FDA
Michael Werner, Partner, Holland & Knight LLP
José Alberto Campos Vargas, Partner, Sánchez Devanny
Continuing Legal Education (CLE)
FDLI applies for CLE credits in Ohio, Pennsylvania, and Virginia. These CLE approvals may also be honored by other states; please check with your bar association for guidance. The CLE credits will be posted as they are granted and you can request to be notified when approval is received.
Location and Overnight Accommodations
Conference Location
Ronald Reagan Building and International Trade Center 
1300 Pennsylvania Avenue NW
Washington, DC 20004
Business attire is suggested and some meeting rooms may have cooler temperatures.
Please contact the Conference Department with any accessibility requirements or dietary restrictions, or for other questions.