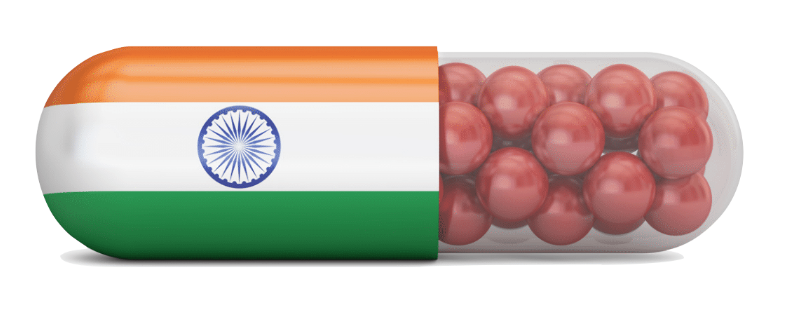 Clinical Trials in India
by Krishna Sarma and Manisha Singh
Introduction
With India's goal to transform itself into a global innovation hub by 2020, the R&D sector is poised to witness robust growth in the coming years. Government policy in the pharmaceutical sector to stimulate R&D investment includes targeted fiscal incentives and streamlined procedures for development of new drug molecules and new drug delivery systems.
Clinical research involving human participants remains at the core of the drug development process and clinical trials (CTs) are an essential component for finding new cures to unmet medical needs. The conduct of CTs in India is currently governed by the following regulations: (i) Drugs and Cosmetics Act, 1940 (DCA) and the Drugs and Cosmetics Rules, 1945 (DCR);1 (ii) Central Drug Standards Control Organization's (CDSCO) Good Clinical Practice Guidelines, 2005 (Indian GCP); (iii) National Ethical Guidelines for Biomedical and Health Research involving Human Participants, 2017 and National Ethical Guidelines for Biomedical Research Involving Children; (iv) Indian Medical Council (Professional Conduct, Etiquette and Ethics) Regulations, 2002; and (v) lastly, hospitals and institutions typically have their own internal rules and guidelines for approval and conduct of CTs in accordance with the Guidelines above. The Drug Controller General of India (DCGI) continues to have authority over approvals for clinical trials.
The fact that CTs are an indispensable component in the drug development process has been recognized by the Ministry of Health & Family Welfare (MoH), the ministry in charge of drug regulations and the CDSCO, which serves as the central authority for discharging functions of the Central Government under the DCA and DCR. However, in the past few years, India's overall regulatory framework has changed significantly; multiple amendments to existing regulations governing the conduct of CTs in India have been at the center of an effort to address concerns about protecting human subjects as well as encouraging drug development. Additional reforms are in the pipeline.
Pre-2013 Development
Over the past two decades, India has been making efforts to streamline and harmonize its regulations in the biomedical sector to international best practices. The Indian Council of Medical Research's (ICMR) Ethical Guidelines for Biomedical Research on Human Subjects were launched in 2000. Indian Good Clinical Practices (GCPs) guidelines were adopted in December 2001 and amended in 2005. These mandatory guidelines cover all biomedical research in India at all stages of drug development, whether prior to or subsequent to product registration in India.
Revisions to Schedule Y in the DCR in 2005 added a definition of CTs (Rule 122 DAA) and fleshed out responsibilities of sponsors, ethics committees (ECs), and investigators that had not existed previously. The amended Schedule Y provides a checklist of essential elements to be included in the informed consent form as well as the contents of protocols for conducting CTs. Additionally, Appendix VIII of Schedule Y requires formal approval from ECs (whether institutional or independent) before commencement of any CT. The amendment also abolished the phase lag in international CTs conducted by foreign sponsors, except for continuing restrictions on Phase I. The 2005 amendments, along with CDSCO's various measures to establish transparency and accountability, adoption of the Common Technical Document format for submission of applications, mandatory registration of CTs in the clinical trial registry of India, and similar requirements, resulted in a marked increase in the number of CTs being conducted in India.
Post-2013 Development
The process of regulatory overhaul in India started with the 59th Report of the Parliamentary Standing Committee on Health & Family Welfare (PSC) on "Functioning of CDSCO" in May 2012. The PSC's scrutiny was a result of a significant public outcry that Indians—especially vulnerable populations (tribals, children, women, mentally, and physically challenged)—were being used as guinea pigs by large multinational companies. These issues were highly publicized by NGOs and the media and involved parliamentary hearings. A number of public interest lawsuits were brought in multiple courts, including the high-profile case filed in the Supreme Court of India, Swasthaya Adhikar Manch Vs Union of India & Ors [Writ Petition (WP) 33 of 2012]. This case is still pending disposition.
On January 3, 2013 the Supreme Court issued an order2 in the WP 33 of 2012 directing the Secretary of the MoH to ensure that Schedule Y was strictly complied with in cases of all CTs involving new clinical entities (NCEs). This brought the regulatory approval process in India to a virtual standstill and resulted in the issuance of several office orders/notifications by the government, many on an ad hoc basis, with a lot of inherent ambiguities. In 2014 and 2015 there was further decline in CTs in India because international sponsors viewed frequent regulatory changes as unpredictable and non-transparent.
In accordance with legal mandate to ensure compliance with schedule Y, the MoH/DCGI constituted the Technical Committee (under the chairmanship of Director General Health Services, MoH), the Apex Committee with the Secretary of MoH as its chair, and Expert Committees. Newly released guidelines covered the compensation formula to determine the quantum of compensation for deaths during CTs (required in all cases, not just those linked to the CT). Similarly, the new regulations required free medical management for all CT subjects for all medical issues (not just those related to the NCE). Other major provisions included timely reporting of serious adverse events, video recording of the informed consent process, and mandatory registration of ethics committees. The amendments to the DCR provided teeth for the licensing authority, empowering it to, inter alia, suspend or cancel a CT after issuing a warning letter, or ban the sponsor or its representative from conducting any future clinical trial in India, or both.
Some of these notifications and guidelines were subsequently modified. For example, a requirement to obtain video-recorded consent from all human subjects was modified to apply only to vulnerable populations,3 the rule limiting investigators to only three trials was revoked, and the requirement for institutional ethics committee (IEC) permission for the addition of new trial sites or investigators was also eliminated.4
Additionally, for biosimilars, the standard for CT data was first published in the "Guidelines on Similar Biologics: Regulatory Requirements for Marketing Authorization in India"5 in September 2012 and subsequently revised in September 2016.6 The Guidelines seek to establish that thorough consideration is given to the scientific basis of CT design, objectives, study endpoints, sample size and study duration of biosimilar products before approval is granted.
Recent Development
In October 2016, the Prime Minister's Office (PMO) announced its decision to overhaul the regulatory regime to develop India as a major hub both for manufacturing pharmaceuticals as well as innovation in medical research.
Subsequent enabling steps fall under the government's "Digital India" and "Ease of Doing Business in India" initiatives, such as the launch and phased expansion of the digital portal (SUGAM) for online CT applications,7 revision of Indian GCPs, and notification of 2017 Medical Devices Rules8 (effective from January 1, 2018) with a chapter devoted to clinical investigation of medical devices and clinical performance evaluation of new in vitro diagnostic medical devices. 
As one of the enabling steps, a draft New Drugs and Clinical Trials Rules, 20189 (draft CT Rules) under DCA were published on February 1, 2018 with an aim to have separate, simplified, and comprehensive regulations for new drugs and CTs. Some of the provisions in the draft CT Rules include delinking of causality of injuries with the liability of the sponsor to provide for medical management; introduction of a requirement for interim compensation (60% of the compensation) to be paid by the sponsor within 15 days of the receipt of Ethics Committee notice and non-recovery of the paid interim compensation irrespective of the cause of the death or permanent disability during the CT. For the first time, there is a proposal to include provisions on post-trial access to be provided by the sponsor to CT subjects cost-free if the CT is for an indication for which no alternative therapy exists and the investigational new drug or new drug has been found to be beneficial to the trial subject by the investigator.
The draft CT Rules seek to address the healthcare landscape in India by providing accelerated approval for new drugs intended to treat serious or life-threatening conditions or diseases of special relevance to the country, address unmet medical needs, and include postmarketing trials to validate the anticipated clinical benefit. It also empowers DCGI to relax the conditions of waiver for drugs indicated in life threatening/serious diseases; diseases of special relevance to India; conditions deemed unmet needs in India, such as XDR tuberculosis, hepatitis C, H1N1, dengue, malaria, and HIV; rare diseases for which drugs are not available or inaccessibly priced; or orphan drugs. The process of revising Indian GCPs by the CDSCI is currently ongoing. The draft Rules are pending finalization.
http://www.cdsco.nic.in/writereaddata/2016Drugs%20and%20Cosmetics%20Act%201940%20&%20Rules%201945.pdf.
https://www.sci.gov.in/jonew/bosir/orderpdfold/1646467.pdf
GSR 313 (E) dated March 16, 2016.
CDSCO Circular dated August 3, 2016.
http://www.cdsco.nic.in/writereaddata/Bio%20Similar%20Guideline.pdf.
http://www.ableindia.in/images/resources/1471597420-Guidelines%20on%20Similar%20Biologics%20wef%2015%20Aug%202016.pdf.
CDSCO/IT/2015 (48) dated September 5, 2016.
GSR 78(E) dated January 31, 2017. http://www.cdsco.nic.in/writereaddata/Medical%20Device%20Rule%20gsr78E.pdf.
G.S.R.104(E): http://www.cdsco.nic.in/writereaddata/GSR%20104(E)%20dated%2001_02_2018_New%20Drugs%20&%20CLinical%20Trial%20Rules,%202018.pdf.