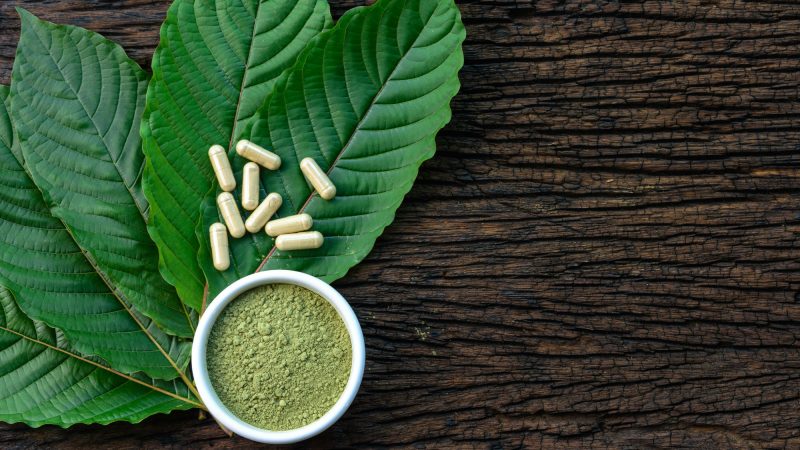 Cracking Down on Kratom: FDA Investigation, Enforcement, Seizure, and Recall of Products Reported to Contain Kratom
By Kiersen M. Commons
Kratom, used in dietary supplements in the United States, has been of growing interest to consumers and government enforcers.
Known scientifically as Mitragyna speciosa, kratom is a plant indigenous to Thailand and Southeast Asia. Historically, farmers chewed kratom plant leaves to increase energy, stamina, and limit fatigue for their labor-intensive days. More recently, however, kratom has become increasingly popular in the United States for its use as a dietary supplement and as an alternative to prescription pain relievers. It is also consumed recreationally. Sold in a variety of forms, including leaves, pills, capsules, powders, and tea, products containing kratom have started appearing online, in holistic health food shops, and in drug paraphernalia stores throughout the United States and Europe. It is estimated that three to five million people in the United States consume kratom.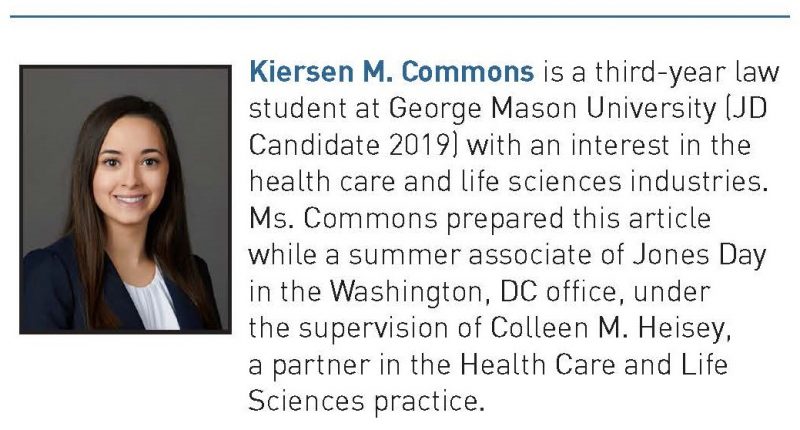 Coordinate with kratom's growth among consumers, the U.S. Food and Drug Administration (FDA) has raised serious concerns regarding kratom's supplement or other use, including its safety, effectiveness, lack of clinical testing, and failure to submit to FDA's process for evaluating botanical drug products. Indeed, FDA, along with other federal and certain state and local governmental authorities, has taken action against kratom.  FDA has responded to the product's popularity with increased enforcement while the Drug Enforcement Administration (DEA) has attempted to classify the herbal supplement as an illegal Schedule I drug, and a handful of states and cities have imposed bans and even criminalized kratom consumption. 
FDA Import Alerts for Kratom-Containing Products
As kratom consumption increased over the last decade in the United States, FDA grew more concerned about its safety and effect on consumers. In 2012, FDA responded formally to its concerns by issuing an import alert identifying kratom as an unapproved drug and classifying it as a product subject to Detention Without Physical Examination (DWPE). DWPE status results in automatic detention for all future shipments containing the listed product. According to FDA, imported kratom is subject to FDA regulation and DWPE because "it appears to be a dietary supplement or contains a dietary ingredient that is a new dietary ingredient for which there is inadequate information to provide reasonable assurance that such ingredient does not present a significant or unreasonable risk of illness or injury" or "it appears to be a new drug within the meaning of Section 201(p) [of the Federal Food, Drug, and Cosmetic Act] without an effective new drug application." 
FDA based its initial import halt of kratom on the lack of evidence establishing its safety, as well as concerns regarding its toxicity in multiple organ systems. According to FDA,
"[c]onsumption of kratom can lead to a number of health impacts, including respiratory depression, nervousness, agitation, aggression, sleeplessness, hallucinations, delusions, tremors, loss of libido, constipation, skin hyperpigmentation, nausea, vomiting, and severe withdrawal signs and symptoms." FDA also notes that kratom has been associated with death. Since the initial 2012 import alert, FDA has issued import alerts against all kratom-containing products in 2014 and 2016. The February 2014 import alert targeted kratom-containing dietary supplements and bulk dietary ingredients. In December 2016, FDA reissued its "red list" alert after seeing an increase in the number of shipments of dietary supplements containing kratom.
Product Seizures
In conjunction with the latter import alerts, FDA undertook three separate product seizures in September 2014, January 2016, and August 2016. In September 2014, at FDA's request, U.S. Marshals seized more than 25,000 pounds of raw kratom material valued at over $5 million from a popular distributor.  FDA, with and through the Department of Justice, also filed a lawsuit in the U.S. District Court for the Central District of California against the distributor. The complaint alleged that even though the distributor labeled the kratom as "not for human consumption" and intended the product to be used for potpourri and incense, an associated website contained claims that the kratom was intended for use in treatment of diseases, therefore causing it to be used as an unapproved drug subject to seizure.
In January 2016, U.S. Marshals seized an estimated 90,000 bottles of dietary supplements labeled as containing kratom valued at over $400,000, and in August 2016, the U.S. Marshals seized more than 100 cases of kratom-containing products valued at over $150,000.
Salmonella Outbreak and FDA Mandatory Recall
Most recently, kratom has been subject to additional and highly publicized governmental scrutiny related to a severe, multi-state Salmonella outbreak.
According to a joint investigation by FDA and the Centers for Disease Control and Prevention (CDC), illnesses were detected in January 2017, but announcement of the salmonella outbreak came over a year later in February 2018. By early March 2018, health officials linked the outbreak to kratom powder using the CDC's PulseNet System, the national subtyping network of public health and food regulatory agency laboratories that works to find clusters of disease that might represent unrecognized outbreaks.
State and local health officials interviewed infected persons to ask about the foods they ate and other exposures before they became ill. Of the people interviewed, 74% reported consuming kratom in its various forms, though most reported consuming it in powder form. People who reported consuming kratom purchased it from retail locations in several states and from various online retailers.  To date, 199 people from 41 states were reported as being infected with Salmonella outbreak strains related to kratom consumption. Infected persons have ranged in age from less than one to 75 years old, with a median age of 38. Of 132 infected people with available information, roughly 1/3 were hospitalized. No deaths related to Salmonella in kratom have been reported.
In light of the outbreak, FDA has taken additional actions to address the issue of Salmonella in kratom as well as the presence of kratom on the market generally. Significantly, FDA has encouraged the recall of all kratom-containing products, and in an extreme instance, issued a mandatory recall order against one kratom manufacturer. Product recalls typically occur one of two ways. Either the government requests a recall of a product by the manufacturer or the product manufacturer or distributor notifies the authorities of their intention to recall a product. Generally, when FDA requests a product recall,
manufacturers voluntarily comply.
However, for the first time in its history, FDA issued a mandatory recall order for food products, exercising authority granted to it under the Food Safety Modernization Act. The Act allows the agency to order a recall when it determines there is a reasonable probability that the food product is adulterated or misbranded under certain provisions of the Act and that the use of or exposure to such article will cause serious adverse health consequences or death to humans or animals. Once FDA makes this determination, it must give the responsible party an opportunity to voluntarily recall the product, but if the responsible party refuses to or does not voluntarily recall, FDA has the authority to initiate a mandatory recall by issuing a mandatory recall order. 
The agency issued a mandatory recall of all food products containing powdered kratom manufactured, processed, packed, or held by Triangle Pharmanaturals, LLC, because the company failed to comply with the agency's request for a voluntary recall after several of its products tested positive for salmonella. FDA Commissioner Scott Gottlieb explained in a statement that, "This action is based on the imminent health risk posed by the contamination of this product with salmonella, and the refusal of this company to voluntarily act to protect its customers and issue a recall, despite our repeated requests and actions." 
In addition to the mandatory recall order against Triangle Pharmanaturals involving at least 26 products, there have been several voluntary recalls associated with the kratom salmonella outbreak and several by companies whose kratom products were unrelated to the salmonella outbreak. With the significant consequences stemming from kratom's multi-state salmonella outbreak, it is unsurprising that litigation from affected consumers has already cropped up in response. In April 2018, the first lawsuit was filed in Colorado District Court on behalf of a North Dakota resident and kratom consumer against Soap Korner LLC, a kratom distributor located in Colorado Springs, alleging strict liability and negligence claims. 
DEA Listing as a Schedule I Drug
In the wake of FDA's August 2016 product seizure, the debate over kratom's legality escalated when DEA, evoking its emergency scheduling authority under the Controlled Substances Act (CSA), announced that it would unilaterally place two kratom components on Schedule I of the CSA, alongside illegal drugs such as heroin and LSD. DEA justified the emergency scheduling of kratom based on a finding that kratom posed an imminent hazard to public safety. 
The response from kratom consumers and advocates was overwhelming. In October 2016, facing criticism from lawmakers and a petition containing over 140,000 signatures, the DEA announced it would delay a scheduling decision to allow for a public comment period and scientific evaluation by FDA. In February 2018, FDA released an analysis opining that there is no evidence to indicate that kratom is safe or effective for medical use and therefore, should not be used to treat medical conditions. Despite FDA's analysis, as of this writing, DEA has not taken further official action in its initiative to list kratom as a Schedule I drug under the CSA. Regardless of official scheduling, kratom remains listed under "Drugs for Concern" on DEA's website pending further action.
State and City-Wide Bans on Kratom
Though kratom is not controlled under the CSA, several states and cities have implemented regulations or prohibitions against the possession and use of kratom. Currently, Washington, DC and six states—Alabama, Arkansas, Indiana, Rhode Island, Wisconsin, and Vermont—and four counties—Sarasota County, FL; San Diego, CA; Jerseyville, IL; and Denver, CO—have banned kratom consumption. Furthermore, seven other states have bills in their legislative pipelines aimed at regulating or prohibiting kratom (West Virginia, Tennessee, Mississippi, Illinois, New York, New Jersey, and Kansas). In this way, as federal agencies debate the legal future of kratom, state and local government officials have already begun to mold policy on a smaller scale.
Kratom's Future
Kratom consumers, retailers, and advocates have not taken federal and state officials' crackdown on kratom lightly. Efforts by kratom advocates to keep the product legal in the United States have included funding scientific studies, lobbying efforts, and encouraging product quality assurance in light of the 2018 salmonella outbreak. Despite the debate, continued DEA intervention, state-wide prohibitions, litigation, and FDA regulation and enforcement actions are all possible, and likely, responses to this controversial plant-based substance. Consequently, attorneys, government officials, and consumers alike should remain abreast of what actions will come next and their effect on kratom's presence in the United States.
https://www.accessdata.fda.gov/cms_ia/importalert_1137.html
https://www.justice.gov/usao-cdca/pr/kratom-seized-california-united-states-marshals-service
https://www.fda.gov/NewsEvents/PublicHealthFocus/ucm584952.htm
https://www.fda.gov/newsevents/newsroom/pressannouncements/ucm595622.htm
https://www.dea.gov/druginfo/factsheets.shtml
http://www.foodpoisonjournal.com/files/2018/04/2018-04-09-Lemke-Complaint-Final-Date-Stamped.pdf
https://www.cdc.gov/salmonella/kratom-02-18/index.html