The premier conference for the food and drug law community, the FDLI Annual Conference addresses every product category regulated by FDA. 
Conference Highlights:
Hear FDA's 2018 strategic priorities directly from the FDA Commissioner, Chief Counsel, Center Directors, and other key leaders within the Agency
Join more than 800 colleagues in food and drug law to hear different viewpoints, shape policy, and advance understanding
Select from nearly 30 breakout sessions covering the latest in legal, regulatory, compliance, policy, marketing, and related issues
Learn from more than 100 well-known officials and experts
Hear about the Top Cases in Food and Drug Law
Network and build relationships with seasoned law, regulatory, compliance, marketing/advertising, and management professionals 
FDA Speakers:
Scott Gottlieb, Commissioner of Food and Drugs, FDA
Rebecca K. Wood, Chief Counsel, FDA
Anna Abram, Deputy Commissioner for Policy, Planning, Legislation, and Analysis, FDA
Peter W. Marks, Director, Center for Biologics Evaluation and Research (CBER), FDA
Susan T. Mayne, Director, Center for Food Safety and Applied Nutrition (CFSAN), FDA
Jeffrey E. Shuren, Director, Center for Devices and Radiological Health (CDRH), FDA
Steven M. Solomon, Director, Center for Veterinary Medicine (CVM), FDA
Janet Woodcock, Director, Center for Drug Evaluation and Research (CDER), FDA
Mitchell R. Zeller, Director, Center for Tobacco Products (CTP), FDA
Hot Topics:
International Harmonization Efforts
First Amendment and the Regulatory Landscape
Food Safety Modernization Act: Implementation Update
Modified Risk Tobacco Products
Data Integrity and Medical Products
Use of Real World Evidence for Drugs and Devices
21st Century Cures Update
Changing Environment of FDA Inspections
Regulation of Medical Devices and 3-D Printing
Evolving Regulatory Pathways
Regenerative Medicine
Regulation of Cell-Based Meat and Other Modified Foods
Digital Health Regulation
Cannabis and FDA-Regulated Products
Registration
Do You Qualify for a Complimentary or Discounted Registration?
Member manufacturers, suppliers and distributors with more than $1 billion in sales as well as member law firms get one complimentary registration as part of their annual membership dues.
Member manufacturers, suppliers and distributors with less than $1 billion in sales get one registration at 50% off as part of their annual membership dues.
For more information, please contact us.
To ensure that FDLI is able to provide you with a seat, materials, and meals, please register for programs at least 48 hours in advance. While onsite registration is available on a "space-available" basis; late registrants are not guaranteed materials or meals.
You can transfer your registration to another person at your organization for no cost by notifying us of the change. If you notify FDLI in writing at least five business days prior to the meeting, you can cancel your registration for a full refund (less a $75 fee). Refunds will be applied against the original form of payment.  
Sponsorship Opportunities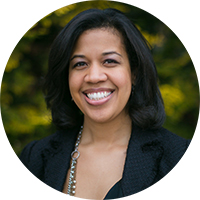 Carla Cartwright
Director, Federal Affairs, Johnson & Johnson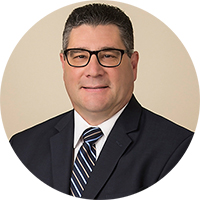 Neil DiSpirito
Of Counsel, Ballard Spahr LLP
Committee Members
Stacey Gagosian, Managing Director, Public Policy, Truth Initiative
Martin Hahn, Partner, Hogan Lovells LLP
Lori Hirsch, VP of Regulatory Compliance and External Engagement, Bristol-Myers Squibb
John Manthei, Partner, Latham & Watkins LLP
Jeff Nelligan, Communications for the Deputy Commissioner for Global Regulatory Operations and Policy, FDA
Amy Norris, Chief Counsel, Clif Bar & Co.
Jeannie Perron, Partner, Covington & Burling LLP
Cassie Scherer, Principal Legal Counsel, Medtronic
William Schultz, Partner, Zuckerman Spaeder LLP
Julie Tierney, Senior Policy Advisor for Strategic Planning and Legislation, CBER, FDA
Michael Werner, Partner, Holland & Knight LLP
Continuing Legal Education (CLE)
FDLI applies for CLE credits in Ohio, Pennsylvania, and Virginia. These CLE approvals may also be honored by other states; please check with your bar association for guidance. The CLE credits will be posted as they are granted and you can request to be notified when approval is received.
10 credits for Ohio 
10 credits for Pennsylvania
10 credits for Virginia
Location and Overnight Accommodations
Conference Location
Ronald Reagan Building and International Trade Center 
1300 Pennsylvania Avenue NW
Washington, DC 20004
Business attire is suggested and some meeting rooms may have cooler temperatures.
Please contact the Conference Department with any accessibility requirements or dietary restrictions, or for other questions.
Overnight Accommodations
A block of rooms has been reserved at the JW Marriott for conference attendees. Reservations can be made online. The group rate is $319/night. Reservations must be received by April 15, 2018 in order to receive the group rate. After this date, rooms will be subject to prevailing rates and availability.