The Food and Drug Administration Reauthorization Act (FDARA), recently signed into law, includes the first reauthorization of the Generic Drug User Fee Amendments (GDUFA II). Congress enacted GDUFA in 2012 to ensure that patients have access to safe, affordable generic drugs, while also enabling FDA to assess industry user fees to cover the review of generic drug applications. The reauthorization substantially alters the fee structure of this program. In this webinar, panelists will discuss relevant aspects of FDARA and the GDUFA II Commitment Letter, highlight major changes to the program, and discuss the effects on the generics industry.
Brian R. McCormick, General Counsel, Regulatory and Lifecycle, TEVA Pharmaceuticals USA, Inc.
David Gaugh, Senior Vice President of Sciences and Regulatory Affairs, Association for Accessible Medicines
Moderated by Frederick (Rick) Ball, Partner, Duane Morris LLP, and Member, FDLI Board of Directors
Webinar
+$100 for non-members
Includes opportunity to ask questions
Webinar & Recording
+$100 for non-members
Recording provides ongoing access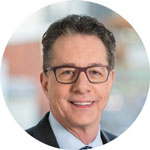 DAVID GAUGH has over 25 years of leadership experience in the health care and pharmaceutical business. He joined the Association for Accessible Medicines in 2012 as the Senior Vice President for Sciences & Regulatory Affairs, where he is responsible for the professional liaison functions between member companies, agencies of the U.S. government and legislative bodies for all responsible areas. Prior to joining AAM, David was Vice President and General Manager of Bedford Laboratories, a Division of Ben Venue Laboratories and a wholly owned subsidiary of Boehringer Ingelheim. David was previously the Senior Director, Pharmacy Contracting and Marketing at VHA/Novation (now Vizient). Before joining VHA/Novation, David was System Director of Pharmacy for St. Luke's Health-System, a tertiary-care hospital in Kansas City, MO. David is a registered pharmacist and has been engaged in several board-level pharmacy-related activities such as the American Society of Health-system Pharmacists Education and Research Foundation Board of Directors, USP Council of Convention, and American Foundation for Pharmaceutical Education Board of Directors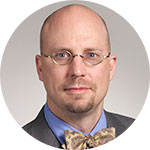 FREDERICK R. BALL is a Partner at the law firm of Duane Morris LLP. He is vice-chair of Duane Morris's White-Collar Government Regulatory Division of the Trial Practice Group and heads its Pharmaceutical, Pharmacy and Food Group. He focuses his practice on assisting companies or individuals when they are adverse to state or federal governments, including administrative, civil, and criminal matters with FDA, DEA, CMS, and other federal and state regulatory agencies. Mr. Ball helps generic pharmaceutical companies, biologics manufacturers, food companies (including supplement manufacturers), pharmacies, long-term care providers, and other health care providers navigate the complex challenges faced by state and federal regulation of their industries, including complying with current Good Manufacturing Practices, price reporting (AMP, AWP, ASP, etc.), the Foreign Corrupt Practices Act, and fraud and abuse laws including labeling and advertising requirements. Mr. Ball also assists generic manufacturers bring products to market through patent analysis and Hatch-Waxman litigation. He serves on the FDLI Board of Directors, and is admitted to the Illinois State Bar, the Seventh Circuit, and the U.S. Supreme Court. A member of the American and Illinois State bar associations, Mr. Ball is a 1996 cum laude graduate of Cornell Law School and a graduate of the University of Colorado at Boulder.