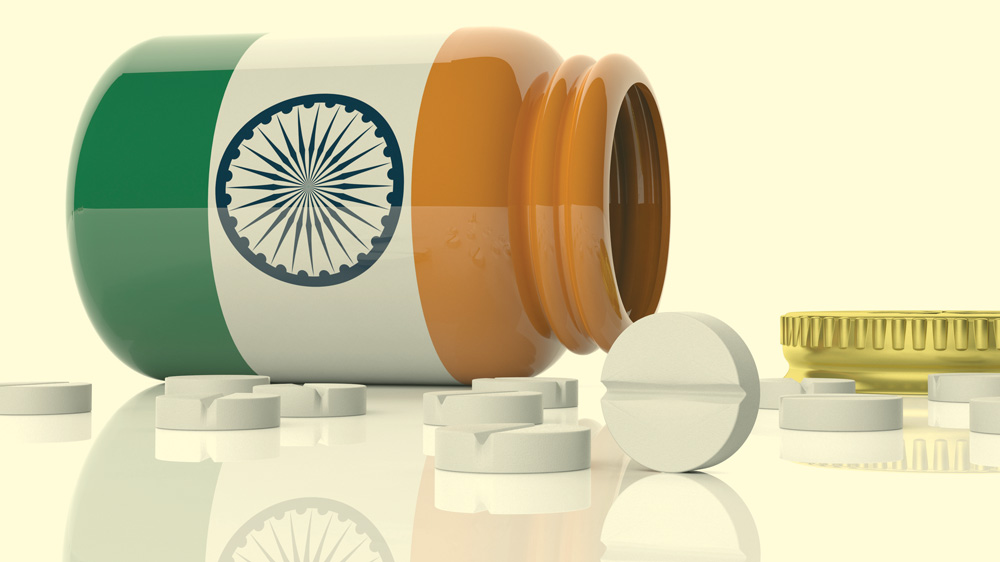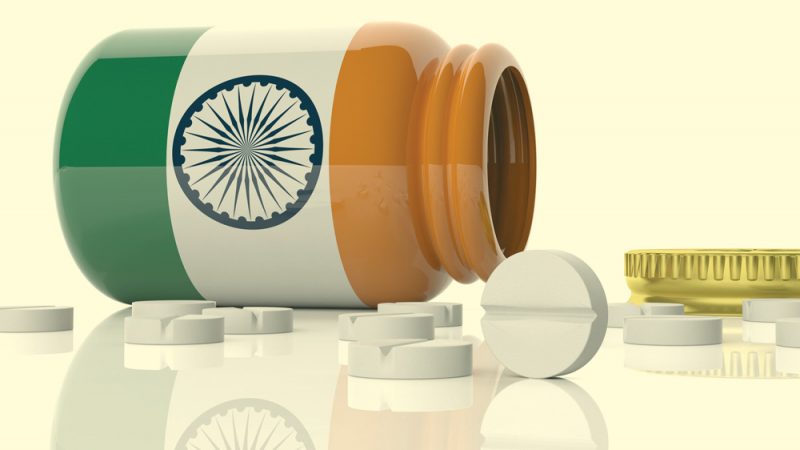 India: Pharmaceutical Legal & Regulatory Environment
By Krishna Sarma
The healthcare imperatives and the resultant laws and regulations around health in India are unique. In the absence of any significant reimbursement or insurance system in place, the focus of successive Indian governments has been on achieving significant reductions in out-of- pocket expenditure on healthcare and drugs. Drug prices and affordable healthcare have been an integral part of campaign rhetoric in general and state elections since 2014. The issue of affordable healthcare and the disproportionate focus on prices of drugs and devices have been occupying a progressively larger space in the political and media arena. Since 2014, the current government has not only increased the scope of price control of drugs and devices that have been notified as drugs (stents, orthopaedic knee implants) but is now proposing significant legal and regulatory changes. The establishment of public pharmacies dispensing generics and the policy and regulatory measures discussed below are part of a push to make India an overwhelmingly generic-generic market.

Globally, the Indian pharmaceutical industry is ranked third largest in volume terms and tenth largest in value terms.1 It is expected to grow at a compound annual growth rate (CAGR) of 15.92 percent to reach a turnover of INR 3.53 trillion (US$ 55 billion) by 2020. By 2020, India is likely to be among the top three pharmaceutical markets by incremental growth and sixth largest market globally in absolute size. However, the market is predominantly a generic one and therefore the laws and regulations of the country, including intellectual property, drug regulatory, drug pricing, prescriptions, etc., are geared towards governing and strengthening a generic market. Measures in the pipeline will push it further in this direction.
Pricing
Since the 1970s, India has had some form of price control. The Drug Price Control Order (DPCO) is issued under the Essential Commodities Act, 1955 and all drugs under the National List of Essential Medicines (NLEM) are under the purview of the DPCO. Currently there are 3762 drugs in NLEM 2015, which includes a couple of patented drugs as well. The National Pharmaceutical Pricing Authority (NPPA) is the price regulator.
Price controls over pharmaceuticals, which are often arbitrary and unpredictable, have been a challenge for the industry in doing business in India. Irrational and overly steep price cuts have been acting as a de facto trade barrier to doing business in India. Over the last couple of years, the Indian Government has expanded the scope of such arbitrary price controls that were hitherto restricted to drugs to the field of medical devices; these measures are considerably more stringent and devoid of rationale when compared to drugs.
In February 2016, the NPPA put cardiac stents under price control without even distinguishing between different generations of technology of stents available in the market. As a consequence, the selling price of several categories of stents became commercially unviable for the industry. What was more serious was the fact that at the same time that the Government capped the prices of stents at a commercially unviable level, it also prohibited manufacturers from discontinuing some of the brands that were rendered loss making for them. As a net result, the policy actions of the government are tantamount to forcing business entities to carry on business at a loss. 
The latest action of this type is the recent price caps on knee implants mandated on August 16, 2017. In this case as well, NPPA's decision was not founded on verifiable data or rationale, and the outcome of this lopsided exercise is once again so severe that it has the potential to make businesses commercially unsustainable. Even more concerning, unlike the case of stents, which were first classified as "essential drugs," in the case of knee implants, NPPA has explicitly ruled out the need for such an exercise and thus, prices of knee implants have been fixed in spite of the fact that the products are not even categorized as "essential" under the NLEM. 
It is important to note that the above two instances are not in any manner isolated ones and the NPPA is actively considering placing more medical devices under similar price controls. Currently, there are 22 medical devices in India that are notified as drugs, out of which four are already under price controls and the rest (18) are on NPPA's radar to be put under price control as well.
The draft National Pharmaceutical Policy 2017 (draft NPP) talks of expanding the scope of price controls. It proposes that all strengths and dosage forms of medicines in the NLEM should be subject to price caps.
Moreover, an Inter-Ministerial Committee is deliberating on a policy for Pricing of Patented Medicines and to determine a method of price negotiation that could be applied for pricing of patented medicines and medical devices before their marketing approval in India.3
Generic Prescriptions
In April 2017, Prime Minister Narendra Modi announced that the Government would establish a legal framework mandating doctors to prescribe medicines by their International Nonproprietary Name (INN) only.4 As per the Prime Minister, it is only with this measure that poor people would be able to access low cost medicines. This was confusing because the Indian Medical Council (Professional conduct, Etiquette and Ethics) Regulations, 20025 was already amended in 2016 to mandate that drugs be prescribed by generic names only by registered medical practitioners. However, to bolster the move to a generic market, the Government has been adopting various mechanisms for promotion of generic drugs through amendments in drug laws. To ensure quality of generic drugs approved by the State FDAs, the Union Ministry of Health (MoH) issued a notification in April 20176 requiring bio-equivalence (BE) studies to be conducted for all drugs (new or otherwise) for category II and category IV of the biopharmaceutical classification system. The draft NPP proposes mandatory bio-availability (BA) in addition to proposing to make BA/BE tests mandatory for all drug manufacturing permissions including renewals accorded by the State FDAs and the Central Drug Standards Control Organization (CDSCO), India's drug regulator. There is also a proposal to amend the labeling regulation7 under the Drugs & Cosmetics Rules 1945 (DCR) requiring printing the generic name in at least two font sizes larger than the brand name. Additionally, the draft NPP proposes that for single ingredient drugs (except patented ones), the manufacturer would be allowed to stamp only its name on the drug package and that public procurement and dispensing of drugs will be by generic/salt names only.
Regulatory changes
Heralding these regulatory changes, the CDSCO claimed8 that it had initiated various measures in the last two years to streamline the regulatory procedures by relaxing, rationalizing, and modifying the existing provisions of the DCR, which has resulted in accelerating the regulatory approvals without compromising the safety, quality, and performance of medical products. A separate, simplified, and extensive New Drugs and Clinical Trials (CT) Rules under the Drugs and Cosmetics Act, 1940 (DCA) that will codify all amendments to date is in the planning stages. In its efforts toward digitization and implementation of the e-governance scheme, MoH launched its online licensing system called SUGAM,9 which is being continuously expanded in a phased manner. In order to give impetus to the Government's "Make in India" initiative, emphasis is being placed on ensuring safety, efficacy, and quality of drugs manufactured in India by requiring submission of stability data and compliance of GMP/GLP practices. Additionally, there are deliberations for plugging the gaps in the sale of drugs including internet sales10 and for OTCs.
Medical Devices Rules
The Government is simultaneously in a process of streamlining the medical device industry, which has seen a paradigm shift this year with notification of separate and distinct Medical Devices Rules, 201711 (MDR) effective from January 2018. The MDR has been notified with an aim to bring within its purview the entire universe of devices by notifying them as "drugs" (as defined in the DCA) in a phase-wise manner thereby bringing them within the jurisdiction of CDSCO, the drug regulator. Currently, only 22 types of medical devices are regulated in India as "drugs" under Section 3(b) (iv) of the DCA and all other non-notified medical devices do not require any registration certificate or other regulatory approvals. With the MDR and the subsequent notification of medical devices, regulatory approvals would be required. CDSCO has already circulated a draft list of 462 medical devices and 250 in vitro diagnostics (IVDs) along with their risk classification to encourage importers, manufacturers, distributors, and supply chain personnel to voluntarily adhere with the safety, performance, and quality aspects as stated in the MDR for creating the proper ecosystem for its effective implementation.12 Further, deliberations are underway for developing a detailed guidance on essential principles for safety and performance to be followed in the manufacturing process of medical devices intended to be sold in India.13
Enforcing One Company, One Brand, One Molecule
The issue of the sale of the same drug under multiple brand names and different prices was first taken up in the 50th meeting of the Drug Consultative Committee held on November 4, 2016. Concerns were raised over multiple brands of the same drug (manufactured by one company and marketed by multiple companies) available at different prices. It was recommended that a separate committee be constituted to suggest measures to prevent the misuse of current practice with respect to third-party manufacturing of drugs wherein a product manufactured by a single company is marketed by multiple companies. The current draft NPP proposes to put a restraint on multiple brand names and implement the principle of one manufacturer, one salt, one brand name, and one price. In addition, the draft NPP proposes to prohibit third-party manufacturing that companies use for brand variation of the same formulation.
Marketing Code
One of the noteworthy pieces of legislation that the Department of Pharmaceuticals (DoP) is spearheading is the Uniform Code of Pharmaceutical Marketing Practices (UCPMP). UCPMP was implemented effective January 1, 2015 as a voluntary code. The Code has provisions on gifts, hospitality, and travel that the industry allegedly extends to doctors as well as provisions on claims and comparisons, textual and audio-visual promotional material, and the conduct of sales representatives and the samples they provide to doctors. The Department is now proposing to make UCPMP statutory and mandatory under the Essential Commodities Act, 1955 along with penal provisions for companies violating the Code.
Biosimilars
There have also been some key changes in regulations relating to Similar Biologics. On August 16, 2016, the MoH released a new Guidelines on Similar Biologics. The change to the Guidelines on Similar Biologics, 2012 seems to have been initiated in light of a suit filed in Delhi High Court by Roche against Biocon, Mylan, and the DCGI.14 Roche challenged the approval process followed during the grant of approvals for the biosimilar of Herceptin, alleging it was not in accordance with the process laid down in the Guidelines on Similar Biologics, 2012. Roche sought injunctions against Biocon and Mylan on account of imminent threat and credible apprehension of the introduction of the purported biosimilar version of the drug Trastuzumab.
The case has seen many twists with the interim order of the Single Judge of the Delhi High Court favoring Roche. The Single Judge stressed compliance of the Guidelines for Similar Biologics.15 After a detailed hearing, the Single Judge on April 25, 2016 partially allowed an interim injunction sought by Roche wherein Biocon and Mylan could market their product for only one indication even though approval was granted by CDSCO for three.
While allowing Biocon and Mylan to manufacture, market, and advertise their product under the name CANMAb, Bmab-200, or Hertraz, the order restrained them from claiming their product as "bio similar" and/ or "bio similar to HERCEPTIN, HERCLON, BICELTIS" in press releases, public announcements, promotional, or in any other print material, including labels and package inserts. It further directed Biocon and Mylan to qualify the INN name Trastuzumab used by them in their packaging as Biocon's Trastuzumab or Mylan's Trastuzumab and restrained them from using it as a brand name or a standalone name on cartons or package inserts.
The interim order was challenged on appeal before a Division Bench of the same Court. While the main suit is yet to be decided on the merits by the Single Bench, a Division Bench is hearing the appeal challenging the interim order dated April 25, 2016 and has virtually stayed its effect. As things stand now, both the primary suit and the cross-appeals (Roche has also filed an appeal that is being heard concurrently) are pending in respective Courts of the Delhi High Court. Since this is a case of first impression, it is expected to set an important precedent with respect to biosimilar launches in India. Some of the issues raised in the Roche vs. Biocon case had put the CDSCO in a difficult position and exposed the agency's inability to implement the strict provisions of the earlier 2012 Guidelines.
Although the 2016 Guidelines attempt to harmonize Indian regulations in line with international standards for biosimilars, certain conditions are diluted to allow fast-tracking approval of therapies, such as widening the scope of waiver for safety and efficacy studies and the possibility of conducting such studies on fewer patients compared to international standards by ignoring scientific and statistical considerations for determining sample size.
Conclusion
The pricing and regulatory changes established since 2013-14 and those that are being proposed will have significant impact on the pharmaceutical industry in India. With the general elections prior to May 2019, these pressures will continue to rise, not abate.
http://pharmaceuticals.gov.in/pharma-industry-promotion.
http://apps.who.int/medicinedocs/en/d/Js23088en/.
Notification dated February 14, 2017 issued by Ministry of Chemicals & Fertilizers http://pharmaceuticals.gov.in/sites/default/files/CommitteePatentedDrugs_0.pdf.
PM's Speech in Surat while inaugurating the multi-specialty hospital and research center of Samast Patidar Arogya Trust, April 17, 2017.
Amendment in Clause 1.5 Indian Medical Council (Professional conduct, Etiquette and Ethics) Regulations, 2002 vide notification dated September 21, 2016.
GSR 327(E) dated April 3, 2017.
G.S.R.302(E) dated March 30, 2017: http://www.cdsco.nic.in/writereaddata/GSR%20302(E)%20dated%2030_03_2017.pdf.
http://www.cdsco.nic.in/writereaddata/public%20notice16march.pdf.
http://www.cdsco.nic.in/writereaddata/Circular-notice-order%2018_11_2015.pdf.
http://www.cdsco.nic.in/writereaddata/public%20notice16march.pdf.
Medical Devices Rules 2017: http://www.cdsco.nic.in/writereaddata/Medical%20Device%20Rule%20gsr78E.pdf.
http://www.cdsco.nic.in/writereaddata/notice%2029_6_2017.pdf.
http://www.cdsco.nic.in/writereaddata/Essential%20Principles%20for%20safety.pdf.
CS(OS) No.355/2014, Delhi High Court.
Interim Order dated April 25, 2016 in CS(OS) No.355/2014, Delhi High Court.
http://lobis.nic.in/ddir/dhc/MAN/judgement/26-04-2016/MAN25042016S3552014.pdf.