Topics in Food and Drug Law: How to Comply with Drug CGMPs, Third Edition
By Cathy L. Burgess, Daniel G. Jarcho, and Michael R. Hoernlein, Alston & Bird LLP
Edited by Cynthia Schnedar, Greenleaf Health, Inc.
Softbound | 127 Pages
Print ISBN | 978-1-957744-01-8
E-Book ISBN | 978-1-957744-02-5
The third edition of How to Comply with Drug CGMPs is a concise reference on the compliance standards and governing principles for Current Good Manufacturing Practices, tailored for members of the legal community and regulated industry. 
The COVID-19 public health emergency spurred a complex CGMP regulation and enforcement compliance environment, resulting from global supply chain interruptions, drug shortages, and a substantial backlog of foreign establishment inspections. In response, FDA is now exploring alternative approaches to CGMP regulatory oversight, such as greater reliance on mutual recognition agreements with a trusted foreign government, record reviews in lieu of establishment inspections, and the development of a new rating system for quality management maturity. In addition to increasing its CGMP enforcement activity alongside the DOJ, FDA is also addressing undetected carcinogenic impurities in products through means that increase patient safety and access.
Even as standards change over time, the concepts introduced and discussed in this edition will help readers understand this evolving landscape and incorporate such standard changes into a robust compliance program.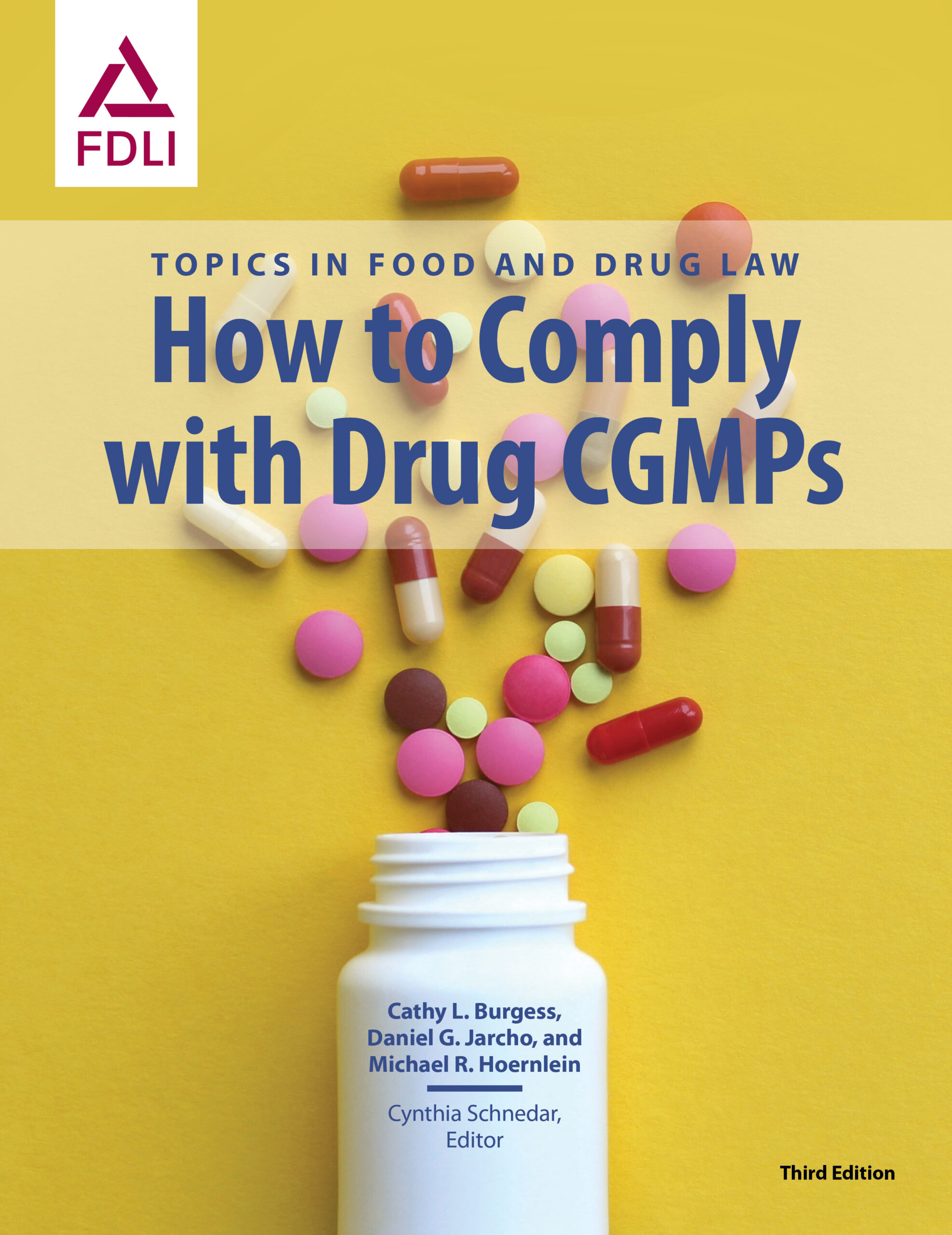 Internet Explorer and Microsoft Edge are not supported by the checkout process.
Please use Chrome, Firefox, or Safari.  If you are unable to use these browsers, please contact us at 202-371-1420 or [email protected] and we will assist you.