How FDA Really Works: Insights from the Experts
Edited by Wayne L. Pines and Jessica L. Zeller, with 24 chapters from contributing authors
Softbound | 288 Pages
Print ISBN | 978-1-935065-95-1
E-Book ISBN | 978-1-935065-96-8
For those seeking to navigate a product application, address a regulatory issue, or establish or change a policy, success in navigating the Food and Drug Administration maze can be formidable. In a first-of-its-kind book, authors who are top experts in their fields share their essential insights from their experiences interacting with FDA—or as FDA employees themselves—to help illuminate the complexities of the regulatory process and provide observations for effectively communicating with the agency.
Learn how to get the most out of your relationship with FDA, whether it's determining the best way to contact the agency, a question about a specific product area, how to appeal an adverse decision, or tips on the unique culture of FDA. This book provides personal experiences, best practices, and "tricks of the trade" from people who interact with the agency every working day.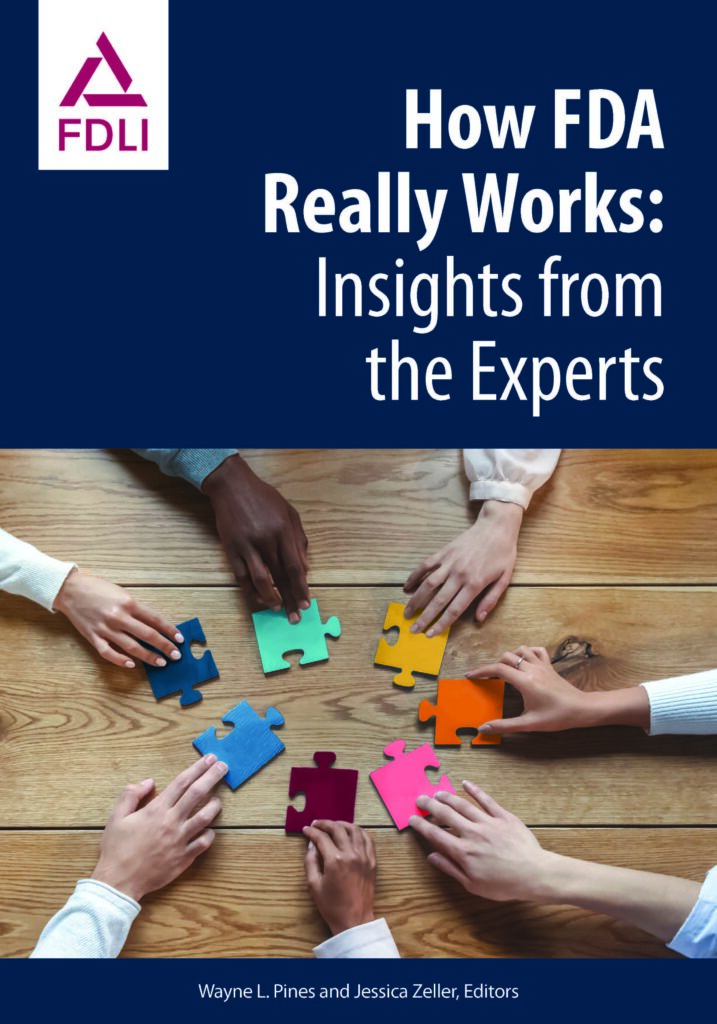 Internet Explorer and Microsoft Edge are not supported by the checkout process.
Please use Chrome, Firefox, or Safari.  If you are unable to use these browsers, please contact us at 202-371-1420 or [email protected] and we will assist you.