A Practical Guide to FDA's Food and Drug Law and Regulation, Seventh Edition
Edited by Wayne L. Pines and Stephen M. Kanovsky, with 19 chapters by contributing authors
Softbound | 650 pages
Print ISBN | 978-1-935065-87-6
E-Book ISBN| 978-1-935065-88-3
FDLI's popular reference book, A Practical Guide to FDA's Food and Drug Law and Regulation, Seventh Edition, provides an introduction to the laws and regulations governing development, marketing, and sale of FDA-regulated products, including topics on food, drugs, medical devices, biologics, dietary supplements, cosmetics, new animal drugs, cannabis, and tobacco and nicotine products.
Structured to serve as a reference and as a teaching tool, the book offers practical legal and regulatory fundamentals, and each chapter builds sequentially from the last to provide an accessible overview of the key topics relevant to practitioners of food and drug law and regulation. This book is a standard legal text in law schools and graduate regulatory programs and has been cited as a reference in judicial opinions (including the U.S. Supreme Court).
This Seventh Edition includes new sections on controlled substances, compounded drugs, and cannabis and cannabis-derived compounds. It also incorporates the latest amendments to the Federal Food, Drug, and Cosmetic Act, as well as FDA regulations and guidances.
Bookstores should email [email protected] for bulk pricing.
Please note that we are experiencing shipment delays of our printed texts due to COVID-19. We encourage individuals to consider our e-book options, which are usually available within one business day.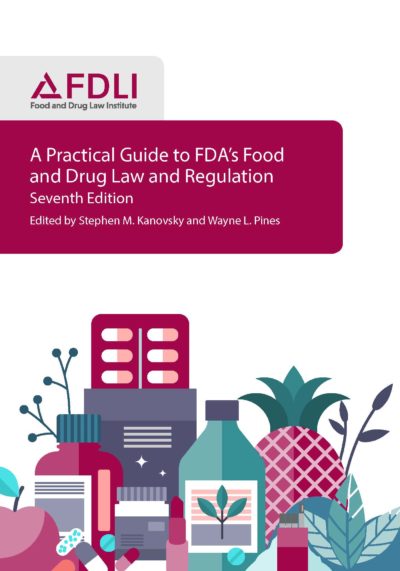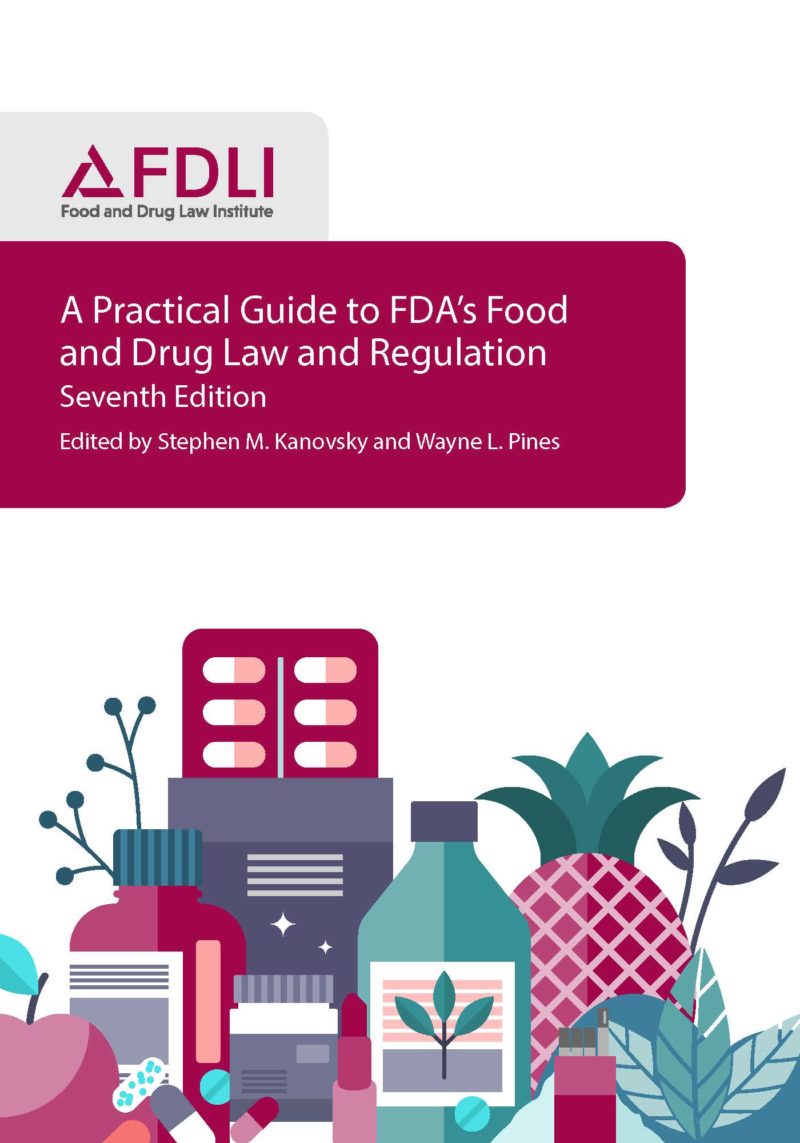 Member
+$50 for nonmembers
+ $50 to add E-Book or Print at Checkout
Internet Explorer and Microsoft Edge are not supported by the checkout process.
Please use Chrome, Firefox, or Safari.  If you are unable to use these browsers, please contact us at 202-371-1420 or [email protected] and we will assist you.