The Law Over Lunch series offers FDLI members the exclusive opportunity to engage in facilitated table-topic discussions over lunch. Quarterly sessions will feature six to ten lunch tables, each focused on a different topic and facilitated by an FDLI member with field expertise. This member-only benefit is a chance to closely learn from, educate, and network with other field professionals on your favorite topics.
Table Topics and Facilitators
Trends in Recent FDA Inspections and Enforcement of Food Products
Elizabeth Fawell, Partner
Hogan Lovells US LLP
Biosimilar Commercialization and Regulation
John Murphy, Deputy General Counsel
Biotechnology Innovation Organization

SOLD OUT:  Privacy Law and Medical Device Manufacturers
David Bloch, Prinicpal Legal Counsel, Corporate Legal Regulatory
Medtronic
Dietary Supplements Safety: What Reforms are Needed?
Laura MacCleery, Policy Director
Center for Science in the Public Interest
Confused: How Misperceptions About Nicotine Undermine FDA's Comprehensive Plan
Robyn Gougelet, Senior Associate
Pinney Associates, Inc.

SOLD OUT:  What Did the FDA Public Hearing Tell Us About Cannabis Regulation?
Jessica O'Connell, Partner
Covington & Burling LLP
SOLD OUT:  FDA Regulation of Human Cells, Tissues, and Cell- and Tissue-Based Products
Kate Cook, Executive Vice President, Drugs and Biological Products
Greenleaf Health, Inc.
June 25, 2019
12:00-1:30 PM
Registration is open to FDLI members only and is first come, first served.  Lunch is included in ticket price. 
Tickets are limited due to table seating. 
The cost is $25.  
Hogan Lovells LLP
555 13th St NW
Washington, DC 20004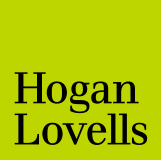 Program Host
Registration
This program is limited to members and includes a light lunch. Please register early to reserve your spot.
For questions, please contact Claire Day.