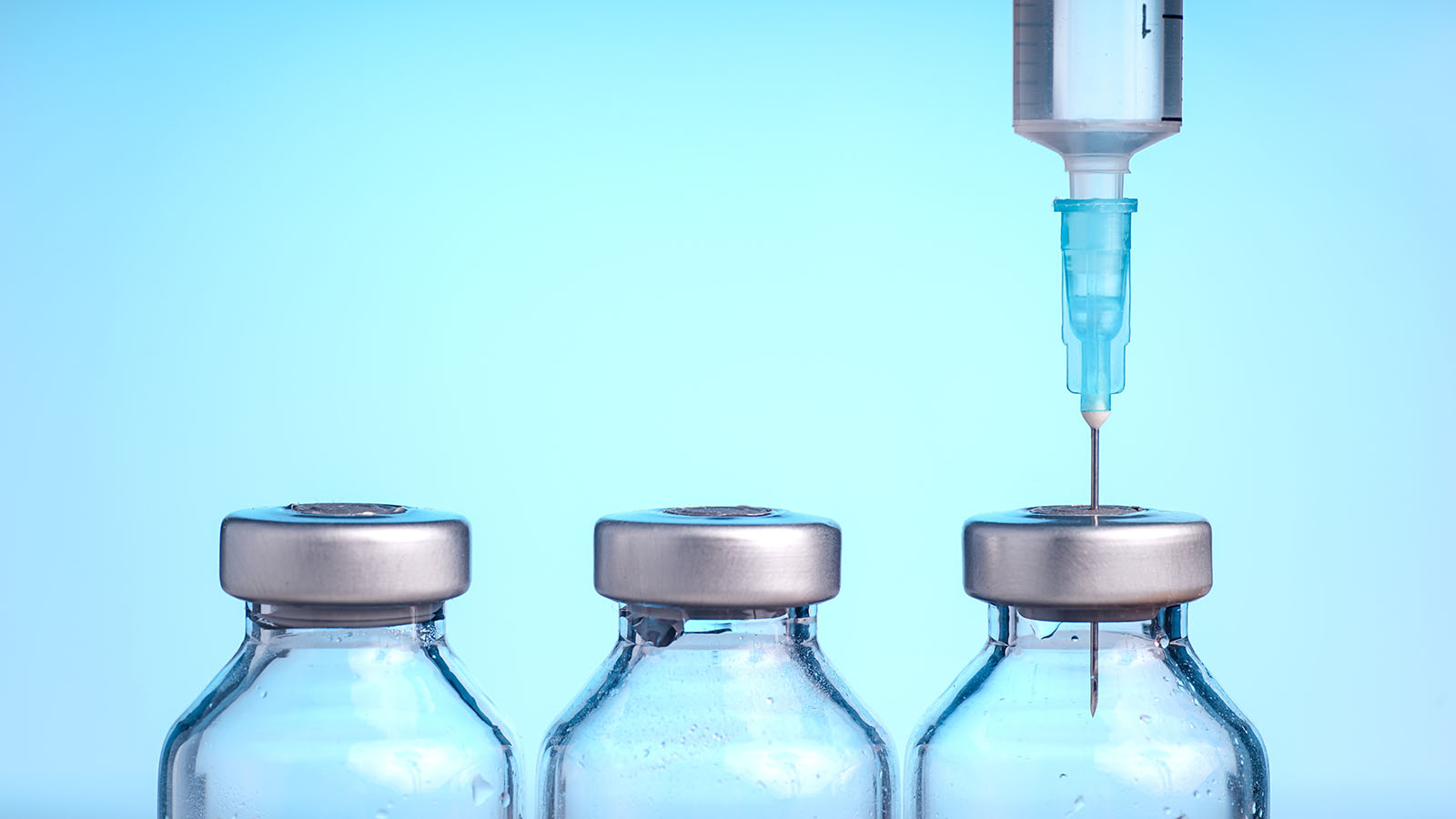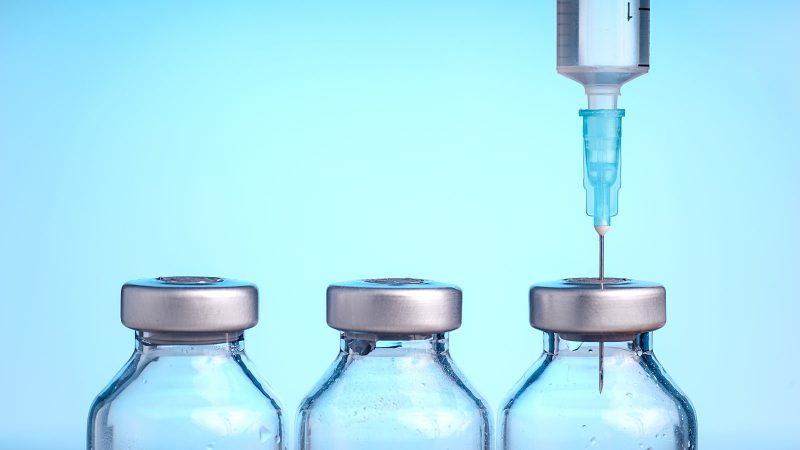 Facilitating Competition and Innovation Isn't Easy: FDA's Latest Hearing On Biologics
By Daniel Orr, Partner, Womble Bond Dickinson LLP
(Edited by Brett Garrison, Associate, Axinn, Veltrop & Harkrider LLP)
Introduction
FDA's September 4, 2017 hearing Facilitating Price Competition and Innovation in the Biological Products Marketplace sought to capitalize on the agency's recent Biosimilars Action Plan, and continued a series of hearings about implementation of the Biologics Price Competition and Innovation Act of 2009 (BPCI Act).  FDA continues to grapple with many of the same problems such as interchangeability, naming, exclusivity, and transparency that it has since the statute was enacted.  But with 12 approved biosimilars behind it and a reported 68 more in development, the agency can also be proud of its progress. 
Background
The BPCI Act amended the Public Health Service Act (PHS Act) to create an abbreviated approval pathway to replicate existing biologics, similar to the approval pathway available for generic drugs.  It added section 351(k) to the PHS Act, which allows FDA to license products shown to be "biosimilar" to or "interchangeable" with a "reference product" that was approved with a full complement of analytical and clinical data under section 351(a) of the PHS Act.  A proposed product is biosimilar if it is shown to be "highly similar" through analytical data and has "no clinically meaningful differences" to its reference product.  A product is "interchangeable" if it meets the requirements for a biosimilar, can be expected to produce "the same clinical result" as the reference product in any given patient, and presents no increased risk when the patient switches between the interchangeable and the reference product compared to the risk of using the reference product without switching. 
The BPCI Act intends that an interchangeable product can be substituted for the reference product at the pharmacy, like most generic drugs, while a biosimilar must be specifically prescribed by a health care practitioner for the patient to receive it.  To date, forty-five states have enacted laws that allow this substitution.  However, FDA has not yet approved any product as interchangeable, though the agency published a draft guidance in 2017 setting out its expectations regarding applications for interchangeable biologics.  
The statute also provides 12 years of exclusivity for each reference product before FDA can approve a competing biosimilar or interchangeable version.  Section 351(k)(7)(B) limits FDA's authority to accept a biosimilar or interchangeable for filing until four years after the reference product was first licensed, and, under Section 351(k)(7)(A), FDA may not approve it until 12 years after the reference product was first licensed.  However, there are limitations and exceptions to this exclusivity.  For example, these exclusivity provisions do not apply to changes to the reference product added in a supplement or an additional application by the same sponsor under certain circumstances set out in Section 351(k)(7)(C).
FDA lists approved biologics and biosimilars in the Purple Book, which is currently little more than an online spreadsheet of approved products. 
FDA's Hearing Notice and Request for Comment
FDA's July 25, 2018 Federal Register notice requested comment from stakeholders concerning nine topics.  In brief, they are: (1) increasing the availability of biosimilars on the market; (2) expanding the Purple Book; (3) promoting confidence in biosimilars; (4) reducing development costs by relaxing data requirements without compromising scientific standards; (5) allowing data from comparisons with foreign products; (6) incentivizing reference product improvements; (7) adding new conditions of use to a biosimilar after initial approval; (8) finding the right scope for exclusivity; and (9) addressing any other challenges to innovation and competition. 
The notice also announced the September 4, 2018 hearing, and set a deadline of August 14 for speakers to register and submit their presentations.  The brief time (less than three weeks) likely limited the presentations at the hearing.  Even among the speakers who met these deadlines, many submitted only a single slide that identified themselves and their organization. FDA has little control over how quickly its notices publish and is often at the mercy of the Office of the Federal Register.  Fortunately, FDA will continue to accept written comments until September 21st.
Presentations and Comments
Twenty-five speakers representing a variety of stakeholders gave formal, eight minute presentations.  Ten additional speakers gave shorter, three-minute public comments during the open portion of the hearing.
The Usual Suspects: Interchangeability and Naming
Questions concerning interchangeability standards and how biosimilars should be named have dogged FDA since the BPCI Act was enacted.  FDA issued both a draft interchangeability guidance and a final naming guidance in 2017.  However, speakers asked for more from the agency and raised these two issues more than any others. 
A majority of speakers asked FDA to address potential switching among biosimilar and interchangeable versions of the same reference product, but there was little consensus as to how.  AbbVie devoted its entire presentation to the topic, emphasizing that "Interchangeability assessments are based upon clinical switching data between a reference and biosimilar—not between biosimilars."  Janssen also highlighted both the importance of the issue and the lack of relevant data. 
Patient advocates, such as the American Autoimmune Related Disorders Association, expressed concern that patients may be switched without their knowledge.  But others cited high development costs and questioned whether FDA needed switching data at all.  For example, Patients for Affordable Drugs urged FDA to "seriously reconsider whether interchangeables should be required to perform switching studies or if the scope of the studies could be limited."  Amgen's presentation provided some valuable context by noting that only about 10% of products that could currently be referenced by a biosimilar are dispensed through a retail pharmacy.  The remaining 90% are unlikely to be switched without medical supervision. 
Naming also proved to be a continued source of controversy addressed by the majority of speakers.  FDA's current naming policy identifies biosimilars by adding a meaningless four-letter suffix to the product's nonproprietary name.  For example, Amgen's biosimilar to AbbVie's reference product Humira (adalimumab) is named Amjevita (adalimumab-atto), with the "-atto" as the identifying suffix.  Speakers were sharply divided as to whether these suffixes are helpful or harmful.
Proponents of suffixes argued that they are important to promote identification and confidence in biosimilars.  According to a presentation by SafeBiologics, more than 66% of doctors and pharmacists support these unique nonproprietary names.  The Heartland Institute contended that "the 4-letter suffix system is an excellent way to ensure clear product identification," but urged FDA to consider "more memorable and meaningful names" that would help providers identify and remember biosimilars.  Opponents of suffixes, like Novartis and Vizient, argued that "suffixes do not provide additional value," cause confusion, and reinforce claims that "a biosimilar competitor isn't the same…"
"Most People Don't Know the Purple Book Exists."
Speakers were unanimous that FDA needs to do more to make the Purple Book useful.  Dr. Harry Gewanter from Medical Home Plus explained that most stakeholders don't even know it exists.  All of the speakers urged that the Purple Book should provide exclusivity expiration dates for all biological products.  It currently includes this information for only five of the nearly 200 products listed.  Many, such as the Biosimilars Forum, urged that the Purple Book should be expanded into a "searchable database (similar to the Orange Book)."  A presentation by Johns Hopkins focused entirely on upgrading the Purple Book, suggesting that it should be a comprehensive resource that groups products by active ingredient and includes not only information about reference product exclusivity, but also orphan, pediatric, and other exclusivities as well. 
Some also asked FDA to develop a patent listing system for biologics, similar to that provided for drugs in the Orange Book.  For example, Boehringer Ingelheim asked that "All product and process patents should be listed in the Purple Book."  FDA rejected similar requests in response to a citizen petition in 2015, noting that Congress specifically chose not to include a patent listing system in the BPCI Act even though it had done so for the Hatch-Waxman Amendments that created the Orange Book.  A patent listing system for biologics is not a popular idea within FDA, and even if the agency wanted to create such a system it lacks both the expertise and the resources to do so.  
Speakers also expressed more general concerns about a lack of transparency from FDA.  Several questioned why the agency had not yet provided a complete plan for the BPCI Act's statutory transition of some drugs to biologics on March 23, 2020.  Others, like Vizient, urged FDA to publish all "summary review documents for all biosimilar approvals at the time of initial approval."  In the past, FDA published these "action packages," including its scientific and medical reviews, whenever it approved a new biosimilar.  However, it stopped doing so without explanation after September 2016, and hasn't published reviews for any biosimilars approved since then.  Many speakers viewed the release of these reviews and other approval data as crucial to increasing confidence in biosimilars.  Dr. David Charles from the Alliance for Patient Access explained that "Physicians want to see the data for themselves."   
Stop Steps in the Wrong Direction and Reformulate Formularies
While noting that payment and reimbursement are outside FDA's jurisdiction, many speakers urged FDA to raise these problems with its sister agencies, such as the Center for Medicare and Medicaid Services.  Pharmacy benefit managers were frequently cast as villains that limit patient and provider choice.  According to SafeBiologics, for "80% of Americans, the formulary of the top three PBMs determine which medicine is covered."  Patient advocates, such as the Lupus and Allied Diseases Association, were particularly critical of formularies and Step Therapy Protocols, which list a payor's preferred medications or require a less-costly product to fail before another is allowed.  Speakers simultaneously expressed concerns both that patients may be required to remain on a reference product against their will, and that they may be forced to switch to a biosimilar.  Dr. Richard Dolinar from the Heartland Institute explained that because of pharmacy benefit management, patients receive their physician's first-choice prescription only about 35 percent of the time.       
Exclusivity and Product Samples
There was near unanimity among the speakers who answered FDA's questions about exclusivity.  FDA asked whether changes or improvements to a reference product that are not eligible for new exclusivity should be protected by any remaining exclusivity for the original product, a policy known as "umbrella exclusivity."  FDA has long applied this policy to exclusivity available for drugs.  Amgen described it as "critical" for biologics as well.  BIO explained that "a lack of umbrella exclusivity would disincentive innovation," because without it an improved product could immediately be referenced by a biosimilar and undermine the entire purpose of exclusivity.  According to PhRMA it is, therefore, "essential to the value of exclusivity."  Only Chrys Kokino from Mylan disagreed.  He argued without explanation that "Umbrella exclusivity is ruled out by the language of the BPCIA," but promised to elaborate in the company's written comments.
Several speakers also raised the issue of access to reference product samples for biosimilar development.  In the past, some biosimilar sponsors reported that restrictions by reference product sponsors prevented them from obtaining enough product to develop and test a biosimilar.  The Biosimilars Forum stressed the "vital importance" of adequate and timely access to these samples, as did Momenta, Premier Health, and the Biosimilars Council.  Christine Simmon from the Biosimilars Council urged passage of the CREATES Act (S. 3056), a bill proposed by Sen. Patrick Leahy that would provide biosimilar sponsors with expedited access to reference products for biosimilar development.
Conclusion 
The September 4 hearing could easily have engendered feelings of déjà vu because it addressed many of the same issues from past hearings.  Still, FDA has hardly been asleep at the wheel.  Internally, the agency has developed policy solutions to many of these recurring issues confronting the biologics marketplace over the nine years since the BPCI was enacted.  Unfortunately, many of these solutions remain unpublished, and may fall victim to a recent "deregulatory" agenda that is hostile to all regulation.  Still, amidst myriad complaints there was also some praise for FDA.  "The U.S. is on the right track," Dr. Madelaine Feldman of SafeBiologics said in a hopeful note, "and may overtake EU approvals" of biosimilars despite the EU's five-year head start.
About the author: Daniel Orr is a former Regulatory Counsel with the U.S. Food & Drug Administration, where he developed regulatory policy for therapeutic biologics and biosimilars.  He is currently a partner in the Washington, DC office of Womble Bond Dickinson LLP and advises primarily pharmaceutical and biotechnology clients.
https://www.womblebonddickinson.com/us/people/daniel-e-orr 
About the editor: Brett Garrison focuses his practice on patent and FDA litigation and counseling with an emphasis on pharmaceutical and biologic products.  He is an associate in the Washington, DC office of Axinn, Veltrop & Harkrider LLP. 
Webinars
Hannah Brown
Early 2024 | 2:00–3:30 PM ET | Live Webinar
Part of the FDLI Learning Series: Beyond FDA
Hannah Brown
Early 2024 | 2:00–3:30 PM ET | Live Webinar
Part of the FDLI Learning Series: Beyond FDA
Kiana Walker
An Introduction to the Abbreviated NDA (ANDA), 505(b)(2) Applications, and Patent and Exclusivity Issues Understand the generic drug approval pathway and requirements of sameness, bioequivalence, and therapeutic equivalence. Recognize patent listing and certification [...]
Programs