Join prominent practitioners and thought leaders from the food and dietary supplements industries for this two-day conference that will address the most pressing issues in advertising, labeling, and litigation.
Keynote Speaker: Douglas W. Stearn, Deputy Director for Regulatory Affairs, Center for Food Safety and Applied Nutrition (CFSAN), FDA
Highlighted Topics:
Case Updates and Current Hot Litigation Issues: Slackfill and Sugar War
Contemporary Naming Issues: What do "Lab Grown Meat" and "Plant-Based Products" Really Mean?
Upcoming USDA Bioengineered Food Regulations
Cross-Cutting State and Federal Regulatory Spheres
E-Commerce Regulatory Questions: Novel Issues in Non-Traditional Food Retail
Consumer Understanding of Labels and Definitions: Food Fraud, Clean Food, Organic
Review of Healthy Claims
Rules to Follow for Charitable and Socially Beneficial Food Marketing
General Counsel Roundtable
Register by August 21 and SAVE!
Industry & Firms
+$200 for non-members
+$100 after 8/21/2018
Non-Profit
+$200 for non-members
+$100 after 8/21/2018
Government
+$200 for non-members
+$100 after 8/21/2018
Academic
+$200 for non-members
+$100 after 8/21/2018
Student
full-time students only
transcripts required

Are You New to Food Law and Regulation?
Attend the two-day training course, Introduction to Food Law and Regulation, prior to the conference to gain a comprehensive overview of the laws and regulations affecting the food and dietary supplements industries.
Wednesday, September 26
8:15–8:55 AM
Registration and Continental Breakfast
8:55–9:00 AM
FDLI Welcome
Stuart Pape, Shareholder, Practice Chair, Polsinelli PC and Planning Committee Chair, Food Advertising, Labeling, and Litigation Conference
9:00–9:45 AM
Keynote Address
Douglas W. Stearn, Deputy Director for Regulatory Affairs, Center for Food Safety and Applied Nutrition (CFSAN), FDA
9:45–10:45 AM
Case Updates and Hot Topics
Panelists will discuss current hot litigation topics, including topics such as slackfill and sugar war.
Ronald Rothstein, Partner, Winston & Strawn LLP
Timothy Snail, Vice President, Charles River Associates
Moderated by Anthony Anscombe, Partner, Steptoe & Johnson LLP
10:45–11:15 AM
Networking Break
11:15–11:45 AM
Innovative Foods Part 1: Who has Jurisdiction?
What agency or agencies have authority to regulate novel technologies, such as example, cellular agriculture?
Deepti Kulkarni, Associate, Sidley Austin LLP
Brian Sylvester, Special Counsel, Wiley Rein LLP
11:45 AM–12:45 PM
Innovative Foods Part 2: How are they Regulated?
How are cutting-edge innovative technologies in agro-business defined?
Panelists will discuss topics such as cellular agricultural products and other vegan alternatives. How are or will these products be regulated?
Jessica Almy, Policy Director, The Good Food Institute
Sarah Sorscher, Deputy Director, Regulatory Affairs, Center for Science in the Public Interest
12:45–1:45 PM
Networking Lunch
1:45–2:45 PM
Consumer Understanding of Labels and Definitions
How are labels understood by consumers? What happens when terms are undefined? Where is the line between food and dietary supplements and functional foods and dietary supplements? What does Commissioner Gottlieb's recent announcement that FDA will update its standards of identity policies for marketing milk mean for consumers? Panelists will discuss food fraud, clean food, and organic.
Jason Sapsin, Counsel, Faegre Baker Daniels LLP
2:45–3:45 PM
Upcoming USDA Bioengineered Food Regulations
In May of this year, USDA proposed a rule that would implement a National Bioengineered Food Disclosure Standard (BFDS). This standard includes definitions of "bioengineered food," sets forth the nature of required disclosures, proposes levels of exception for small amounts of bioengineered ingredients, and proposes three different new graphic symbols that could be used on packaging to indicate the presence of bioengineered ingredients. If the proposed rule is finalized, what impact would it have on food litigation? False-advertising disputes?
Adam R. Fox, Partner, Squire Patton Boggs LLP
Moderated by Karen Carr, Partner, Arent Fox LLP
3:45–4:00 PM
Networking Break
4:00–5:00 PM
Review of Healthy Claims
How do the current and anticipated revisions to the "healthy regulations" affect claims in products with added sugar and implied nutrient content claims? Panelists will also discuss the new Nutrition Facts as well as updates from FDA's Nutrition Innovation Strategy meeting that took place in July.
Bruce Silverglade, Principal Attorney, Olsson Frank Weeda Terman Matz PC
Christopher Van Gundy, Partner, Keller and Heckman LLP
Moderated by Veronica Colas, Senior Associate, Food and Agriculture Law, Hogan Lovells US LLP
5:00–6:15 PM
Reception
Thursday, September 27
8:30–8:55 AM
Registration and Continental Breakfast
8:55–9:00 AM
FDLI Welcome and Announcements

9:00–10:00 AM
General Counsel Roundtable
What keeps General Counsels up at night? Hear directly from industry counsels about their biggest concerns during this insightful conversation as they share what's top of mind.
Meredith Olearchik, Vice President and Associate General Counsel – Intellectual Property, Marketing and Food Law, Campbell Soup Company
10:00–11:00 AM
Website Advertising, Marketing, and Labeling Questions
Panelists will address how litigation claims work or don't work with website statements, the standards for website advertising drawn from the FTC, testimonials, the "two-click rule," and more. In addition, panelists will address social media concerns and how to respond to social media movements, as well as sweepstakes contests and giveaways.
Kristi Wolff, Partner, Kelley Drye & Warren LLP
Moderated by August T. Horvath, Partner, Foley Hoag, LLP
11:00–11:15 AM
Networking Break
11:15 AM–12:15 PM
Exploring Challenges for E-Commerce and Novel Retail
What are the relevant regulatory concerns for non-traditional food retail contexts, such as meal delivery services? Panelists will address food safety issues, labeling, advertising, and menu labeling issues.
Suzanne Trigg, Partner, Haynes and Boone LLP
Moderated by Miriam Guggenheim, Partner, Covington & Burling LLP and Member, FDLI Board of Directors
12:15–1:30 PM
Luncheon Address
Robert Durkin, Deputy Director, Office of Dietary Supplement Programs, FDA –CFSAN (invited)

1:30–2:30 PM
Good Eats, Good Cause: Legal Rules and Pitfalls for Charitable and Socially Beneficial Food Marketing
Successful companies are increasingly eager to publicly emphasize their ethical citizenship, advertise their environmentally responsible practices, and participate in charitable and cause-related marketing. Food companies are increasingly expected to market their environmentally sustainable practices and application of ethical principles to their supply chains. Topics covered by the panel will include: cause-related marketing and state co-venture rules, green marketing, charitable marketing and fraud, and supply chain issues and brand image.
David A. Kluft, Partner, Foley Hoag LLP
Moderated by Ricardo Carvajal, Director, Hyman, Phelps & McNamara PC
2:30–3:30 PM 
Cross-Cutting Regulatory Spheres and State Spotlight
The impact of FTC, EPA, USDA, and DOJ; their top areas of interest; and challenges in the food space. Attendees will also hear about implementation of food regulations, including FSMA, at the state level.
Laurie Beyranevand, Professor of Law and Associate Dean for Academic Affairs, Vermont Law School
Michael Blume, Partner, Venable LLP
Keith Matthews, Of Counsel, Wiley Rein LLP
Moderated by Raqiyyah Pippins, Counsel, Arnold & Porter LLP
3:30–4:30 PM 
Cannabis and CBD in the Food and Dietary Supplement Industries
This panel will explore the challenging intersection between cannabis/cannabinoids and the food industry, including the relationship with conventional foods and dietary supplements. Panelists will also discuss FDA's recent approval of Epidiolex, a drug comprised of an active ingredient derived from marijuana. Additional topics include CBD products with unproven drug claims and conventional food and beverage products that contain hemp.
Jonathan Havens, Associate, Saul Ewing Arnstein & Lehr
4:30 PM 
Conference Adjournment
Continuing Legal Education
FDLI applies for CLE credits in Ohio, Pennsylvania, and Virginia. These CLE approvals may also be honored by other states; please check with your bar association for guidance. The CLE credits will be posted as they are granted and you can request to be notified when approval is received.
Committee Chair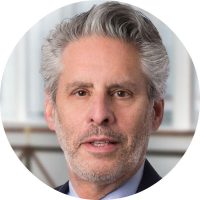 Stuart Pape, Polsinelli PC

Committee Members
August Horvath, Foley Hoag LLP
Christopher Van Gundy, Keller and Heckman
Alissa Jijon, US Pharmacopeia
Jessica O'Connell, Covington & Burlington
Meredith Olearchik, Campbell Soup Company
Jason W. Sapsin, Faegre Baker Daniels
Brooke Schumm, Daneker, McIntire, Schumm
Suzanne Trigg, Haynes and Boone LLP
Kurt Weaver, Womble Bond Dickinson
Conference Location
Covington & Burling LLP
850 10th St. NW
Washington, DC 20001
Overnight Accommodations 
A block of rooms has been reserved at the Fairfield Inn and Suites for conference attendees. Reservations can be made online. The group rate is $250/night, and reservations must be received by August 23, 2018 to receive the group rate. After this date, rooms will be subject to prevailing rates and availability.
Please contact the Conference Department with any accessibility requirements or dietary restrictions, or for other questions.