Join the Food and Drug Law Institute (FDLI) and Drexel University Thomas R. Kline School of Law to learn about career pathways and opportunities in the field of food and drug law. This event will include a panel discussion and opportunity to ask questions of the speakers, who will include: private bar attorneys, attorneys working in compliance and industry, in-house counsel, government careers, and more. The panel presentation will be followed by a networking reception where you can meet the speakers and network with fellow law students and Philadelphia-area attorneys.
Agenda
Event Advisor:
Dale Cooke, President, PhillyCooke Consulting
5:00 pm | Registration Opens
5:30 pm | Introductory Remarks About FDLI
5:45 pm | Careers in Food and Drug Law Panel
7:00 – 8:00 pm | Networking Reception
Speakers:
Jennifer De Camara, Assistant General Counsel, Johnson & Johnson
Gayle Lawson, Pre-Approval Manager, FDA
Yvonne McKenzie, Partner, PepperHamilton LLP
Amy Comstock Rick, President & CEO, FDLI
Paul Savidge, US General Counsel, Spark Therapeutics
Moderated by Dale Cooke, President, PhillyCooke Consulting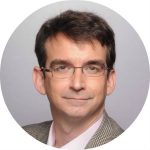 DALE COOKE is President of PhillyCooke Consulting, which helps companies use 21st century technology to communicate about FDA-regulated products while remaining compliant with regulations written in the 1960s. Dale has worked with more than 40 pharmaceutical and medical device clients around the world. He has published extensively in the industry-leading publications, including in the Food & Drug Law Institute's Update magazine, Regulatory Affairs Professionals Society's Regulatory Focus, and is the author of Effective Review & Approval of Digital Promotional Tactics, now in its second edition, which was published in the Food & Drug Law Institute.  Dale also serves on the Google Health Advisory Board, the Digital Health Coalition, and is an active member of RAPS, FDLI, the Drug Information Association, Implementation of Regulatory Information Submission Standards, Programmatic Health Council, and the Alliance for a Stronger FDA.  Dale serves on the planning committee for FDLI's 2018 Advertising and Promotion conference.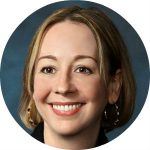 JENNIFER M. DE CAMARA is Vice President of Law at Johnson & Johnson, supporting the US Pharmaceutical Strategic Customer Group (SCG).  She sits on the management board of SCG and advises its senior management on legal matters supporting all levels of engagement with payers, institutional customers and patient access programs and the rapidly evolving health care environment in which they operate.  Prior to joining Johnson & Johnson in 2007, Jennifer held positions at Bristol Myers Squibb and Merck & Co., Inc.  She began her career practicing with firms specializing in health care law in the District of Columbia and New York.  Jennifer received her law degree from the University of Virginia School of Law, and her undergraduate degree from James Madison University.
Gayle Lawson is an officer with the US Public Health Service in the Pharmacy Category. At her assigned duty station with the FDA Philadelphia District, CDR Lawson is a Drug Specialist, and serves as the Pre-Approval Manager and primary Field Alert Report Monitor. She has been an Investigator with the Philadelphia District for 16 years, and has conducted domestic and foreign inspections across several commodity areas with a focus on drugs and biologics. CDR Lawson's duties as an active duty US Public Health Service Officer also include serving as a member of an emergency response team to shelter persons with medical needs who are displaced or evacuated during emergencies. In her first commissioned assignment, CDR Lawson served as the Chief Pharmacist at FCI Fort Dix with the Federal Bureau of Prisons. CDR Lawson graduated from Rutgers University College of Pharmacy.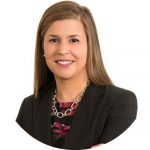 YVONNE M. MCKENZIE is a partner in the Health Sciences Department of Pepper Hamilton LLP, resident in the Philadelphia office. Ms. McKenzie focuses her practice on counseling and defending companies with FDA-regulated products. Ms. McKenzie routinely advises food and cosmetic clients on compliance with state and federal laws and regulations, including counseling on product recalls, advertising and other promotional activities, as well as statements made in labeling, scientific disclosures, press releases and regulatory submissions to US and foreign regulatory agencies. She also has extensive experience litigating class action suits brought by consumers alleging false advertising and fraud in violation of state consumer fraud and unfair trade practice laws.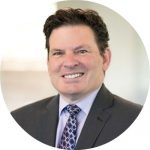 PAUL J. SAVIDGE is Senior Regulatory Counsel at Spark Therapeutics, a leading gene therapy company, where he provides counsel on a broad range of issues, including those related to drug development and commercialization. Prior to joining Spark, Paul was senior vice president and deputy general counsel at Bristol-Myers Squibb and led the legal groups assigned to the company's global commercial and research organizations. Prior to BMS, Paul held positions in the US and European legal departments at Merck. Paul received his JD from Washington & Lee University, an MBA from the Kellogg School of Management at Northwestern University and a BSFS from Georgetown University's School of Foreign Service.  Paul serves on the planning committee of FDLI's 2018 Advertising and Promotion conference.

Event Location
Thomas R. Kline Institute of Trial Advocacy, Grand Courtroom, Room 202
1200 Chestnut Street, Philadelphia, PA 19107
Please contact the Conference Department with any accessibility requirements or dietary restrictions, or for other questions.