The focus on food packaging materials has become increasingly active over the past few years, and recent developments have shifted the way in which industry, nongovernmental organizations (NGOs), and the Food and Drug Administration approach compliance considerations. Speakers will discuss how this focus is impacting new product development, the regulation of existing materials, and the continued use of legacy products.
Speakers
Daniel C. Rubenstein, Associate, Keller and Heckman LLP
Kathryn C. Skaggs, Associate, Keller and Heckman LLP
Keller and Heckman LLP
1001 G Street NW, Suite 500 West
Washington, DC 20001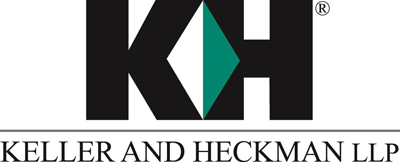 Program Host
Registration
This program is limited to those who are a part of NFDL. This complimentary program includes a light lunch. Please register by September 10 to reserve your spot.
New to Food and Drug Law Group 
The New to Food and Drug Law Group (NFDL) offers young professionals with up to six years of experience an opportunity to connect, learn from their peers, and enhance their skills. Individuals affiliated with member organizations, those employed by the government, and law students are encouraged to participate.
For questions, please contact Paige Samson.