Be part of the learning, networking, and dialogue!
Register
Bring the Experts Back to Your Office
Make more of your conference experience by adding online access to the synced audio and speaker slides for the keynote and plenary sessions to your registration for just $99 for members or $199 for nonmembers. Select the "optional function" to take advantage of this offer. You will be notified how to access the video after the conference.
Do You Qualify for a Complimentary or Discounted Registration?
Member manufacturers, suppliers and distributors with more than $1 billion in sales as well as member law firms get one complimentary registration as part of their annual membership dues.
Member manufacturers, suppliers and distributors with less than $1 billion in sales get one registration at 50% off as part of their annual membership dues.
Organizational members are also eligible for a group registration discount. Pay for four attendees and the fifth is complimentary.
To take advantage of these opportunities, please contact the Membership Department. For other Annual Conference questions, please contact Customer Service.
Planning Committee
Co-Chairs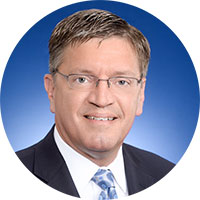 Dave Ceryak
Senior Director – Assistant General Counsel, Regulatory Legal Team, Eli Lilly and Company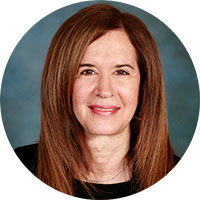 Leslie T. Krasny
Partner, Keller and Heckman LLP
Planning Committee
Aruni Bhatnagar, Professor of Medicine and Distinguished University Scholar, University of Louisville and American Heart Association
Carla Cartwright, Director, Federal Affairs, Johnson & Johnson 
Neil DiSpirito, Of Counsel, Ballard Spahr LLP
Joy Liu, Vice President, Commercial and Regulatory Legal, Vertex Pharmaceuticals
Jeff Nelligan, Communications for the Deputy Commissioner for Global Regulatory Operations and Policy, FDA
May Nelson, Deputy Director, Office of Regulations, Center for Tobacco Products, Office of Medical Products and Tobacco, FDA
Jeannie Perron, Partner, Covington & Burling, LLP
Kim Tyrrell-Knott, Member of the Firm, Epstein Becker & Green
Continuing Legal Education
FDLI applies for CLE credits in Ohio, Pennsylvania, and Virginia. These CLE approvals may also be honored by other states; please check with your bar association for guidance. The CLE credits will be posted as they are granted and you can request to be notified when approval is received.
Ohio – 8.25 CLE credit hours
Pennsylvania – 10.0 CLE credit hours
Call for Proposals
The Planning Committee thanks all who participated in the Call for Proposals that took place this past Fall. The broad input on topics from our members has helped us to put together a tremendous program.
Location and Overnight Accommodations
Conference Location
Ronald Reagan Building and International Trade Center 
1300 Pennsylvania Avenue NW
Washington, DC 20004
Overnight Accommodations
Rooms are available at a discounted rate of $309 a night through April 11, 2017 at the JW Marriott Hotel. SOLD OUT
Business attire is recommended and some meeting rooms may have cooler temperatures.
Please contact the Conference Department with any accessibility requirements or dietary restrictions, or for other questions.