Join us to learn the essentials of Food and Drug Administration (FDA) law and regulation and the role of patient organizations.
For this one-and-a-half-day program, FDLI brings together law, industry, and FDA experts with deep advocacy experience to equip patient organizations with an understanding of the legal tools and strategies available for interacting with the agency. Case studies will illustrate the opportunities for engagement and legal challenges facing patient organizations.
Agenda Highlights Include:
New Drug Development & Clinical Trials Regulation
Submission of Marketing Applications & the FDA Approval Process
Expanded Access
Interacting with Drug Development Enterprise & FDA
A special thanks to: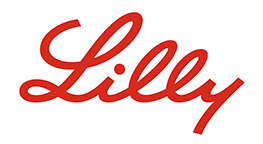 Program Partners:

Tuesday, November 7
10:30 AM
Registration
11:00 – 11:05 AM
Welcome and Announcements
11:05 – 11:50 AM
Introduction to FDA
David L. Chesney, Principal and General Manager, DL Chesney Consulting, LLC
The U.S. Drug Regulatory Process
Congressional Oversight
11:50 – 12:30 PM
Beyond FDA: FDA's Relationship with Other Federal Agencies
David Horowitz, Partner, Hogan Lovells
12:30 – 1:00 PM
Lunch
1:00 – 1:45 PM
Hatch-Waxman and Other Statutory Incentives
David Ceryak, Senior Director, Assistant General Counsel, Regulatory Legal Team, Eli Lilly and Company
Patent Term Restoration/Extension
Five- and Three-Year Exclusivity
180-Day Exclusivity
Pediatric Exclusivity
Orphan Drugs
Priority Review Vouchers (tropical disease, rare pediatric disease, and medical countermeasures) (PRVs)
1:45 – 2:45 PM
Investigational New Drug Application (IND) and New Drug Development
Jason Saspin, Counsel, Faegre Baker Daniels LLP              
What is a "Drug"?
What is a "New Drug"?
Other-drug like products
Who decides whether a product is a "New Drug"?
The Investigational New Drug (IND) Process
IND Application
2:45 – 3:00 PM
Refreshment Break
3:00 – 4:00 PM
Conduct of Clinical Trials and Human Subjects Protections
Lance Shea, Partner, Baker & Hostetler LLP
Clinical Testing/Investigation and "Good Clinical Practice" (GCP)
Clinical Trials Registration and Results Reporting (clinicaltrials.gov)
Human Subjects Research Protection
Bioresearch Monitoring (BIMO)
4:00 – 5:30 PM
Submission of Marketing Applications & the FDA Approval Process
James Valentine, Associate, Hyman, Phelps & McNamara, PC
Submission & filing of NDAs/BLAs
Approval Standards
The Review Process
Expedited Review
Unapproved Uses of Drugs
5:30 PM
Reception
Wednesday, November 8
9:00 – 10:00 AM
Expanded Access to Investigational Therapies
Richard Klein, Former Director, Patient Liaison Program, FDA
Expanded Access
State Right-to-Try statutes
10:00 – 11:00 AM
Post-Approval Obligations of Drug Companies
Geoffrey M. Levitt, Senior Vice President and Associate General Counsel, Regulatory, Environmental, and Global Supply, Pfizer Inc.
Post-Approval ("Phase IV") Investigations
Withdrawal of Approval
Annual Reports
Adverse Drug Experience (ADE) Reports
Post-Approval Changes and Supplemental NDAs (sNDAs) and ANDA's
Grounds for Withdrawal of Approval
Sale/Transfer of NDAs/ANDA's
Post-Approval Safety Issues
11:00 – 11:15 AM
Refreshment Break
11:15 –12:15 PM
Stakeholder Interactions in the Drug Development Community 
Ali Mohamadi, M.D., Executive Director, Patient Advocacy, BioMarin Pharmaceutical Inc.                                                                         
Sponsor-patient group engagement
Other stakeholders
12:15  – 1:15 PM
Luncheon
1:15 – 2:15 PM
Engaging with FDA: Opportunities and Boundaries
Kim McCleary, Acting Executive Director & Managing Director, FasterCures
FDA's Patient Engagement Offices
FDA's Patient Engagement Programs
Participating in FDA Policymaking
2:15 – 3:00 PM
Question & Answer Panel            
3:00 PM
Adjournment
Planning Committee
Marc Boutin, Chief Executive Officer, National Health Council
Maureen Japha, Sr. Director, Policy and Research, PhRMA
Annie Kennedy, Senior Vice President, Legislation & Public Policy, Parent Project Muscular Dystrophy
Debra Lappin, Principal, Faegre Baker Daniels
Katherine Maynard, Principal, PWR
Diane Robertson, Partner, PWR
James Valentine, Associate, Hyman, Phelps & McNamara, P.C.
Location
Milken Institute School of Public Health
At the George Washington University
950 New Hampshire Ave, NW
Washington, DC 20052